Aloha my lovely friends!  Some happy bright new things from Brii Underground Wear and Alaska Metro <3 today!
You know, I was wandering about, looking for a lovely place to take some pictures, and I came across this sign.  And I thought "wow, what wisdom that is — be with people who make you happy".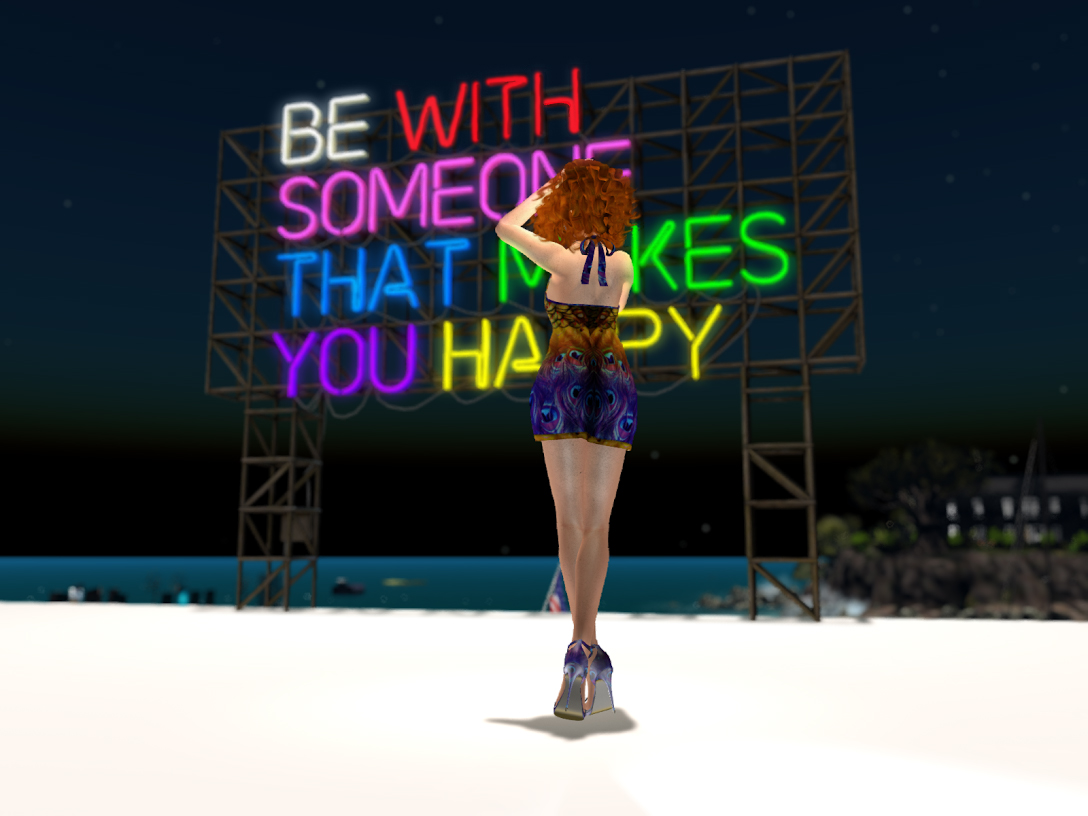 Some beautiful new makeup from Alaska Metro <3:  Rose Gold features some lovely gently glittery lippy and eyeshadow five different gentle shades with classic, Omega, Lelutka and Catwa appliers!  4Mesh runs from September 12th through October 11, so don't dawdle.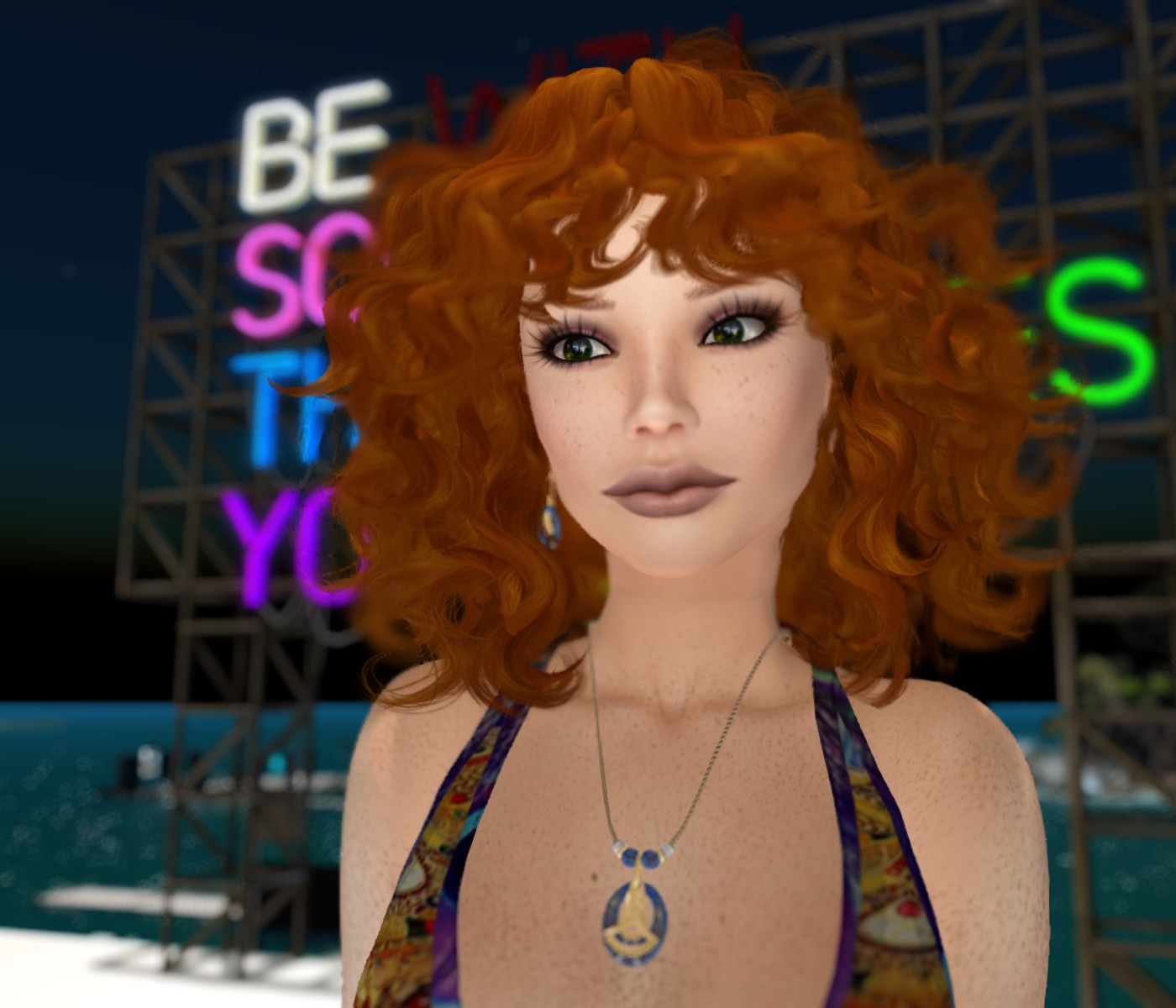 I thought about it a little more… and it's true, there are many who fill my life with joy and love and laughter.  My Blue, my sister, my friends, the dear heart who helps me edit some images every now and again….   I have a hard time imagining where I would be without each and every one of them
But then, too, sometimes… you need your priorities right.  If you don't love yourself, how would you expect anyone else to?  Stretch your wings and fly.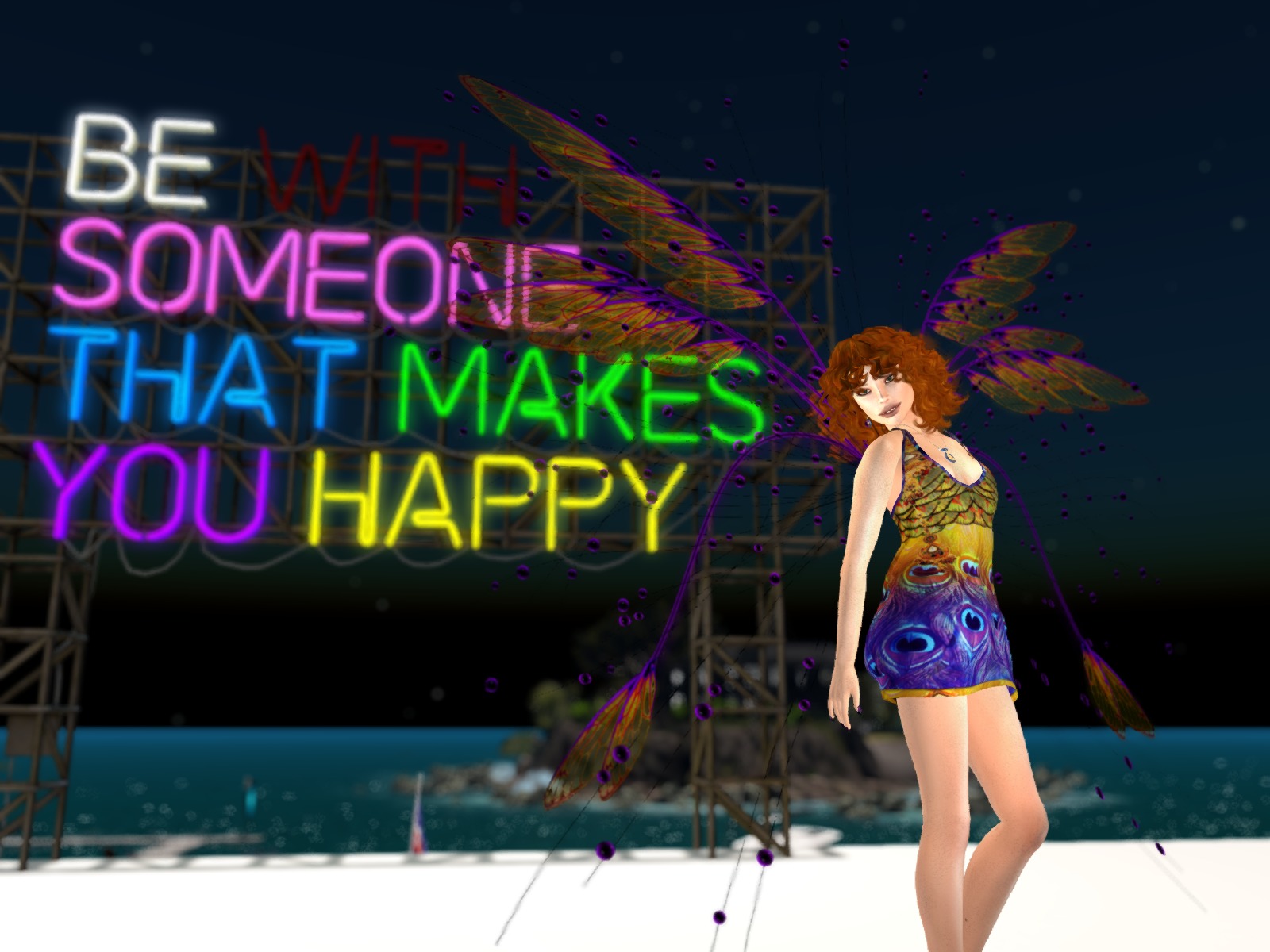 Luane's World poses are on sale right now, 50% off many lovely things!
Be your dream.  Have a wonderful Friday, and a beautiful weekend, everyone!  Mahalo!  A hui hou!