Caverna Obscura recently celebrated their 10th anniversary in-world, and to celebrate, Elvina Ewing created a Anais, a dream in golden silk.  This was a one-day only gift, so I fear that I can't send you to Caverna looking for it — but I can send you to Caverna to look at all the wonderful things that Elvina is creating.  She's long been a source for amazing outfits, and her more recent forays into fitmesh do not disappoint!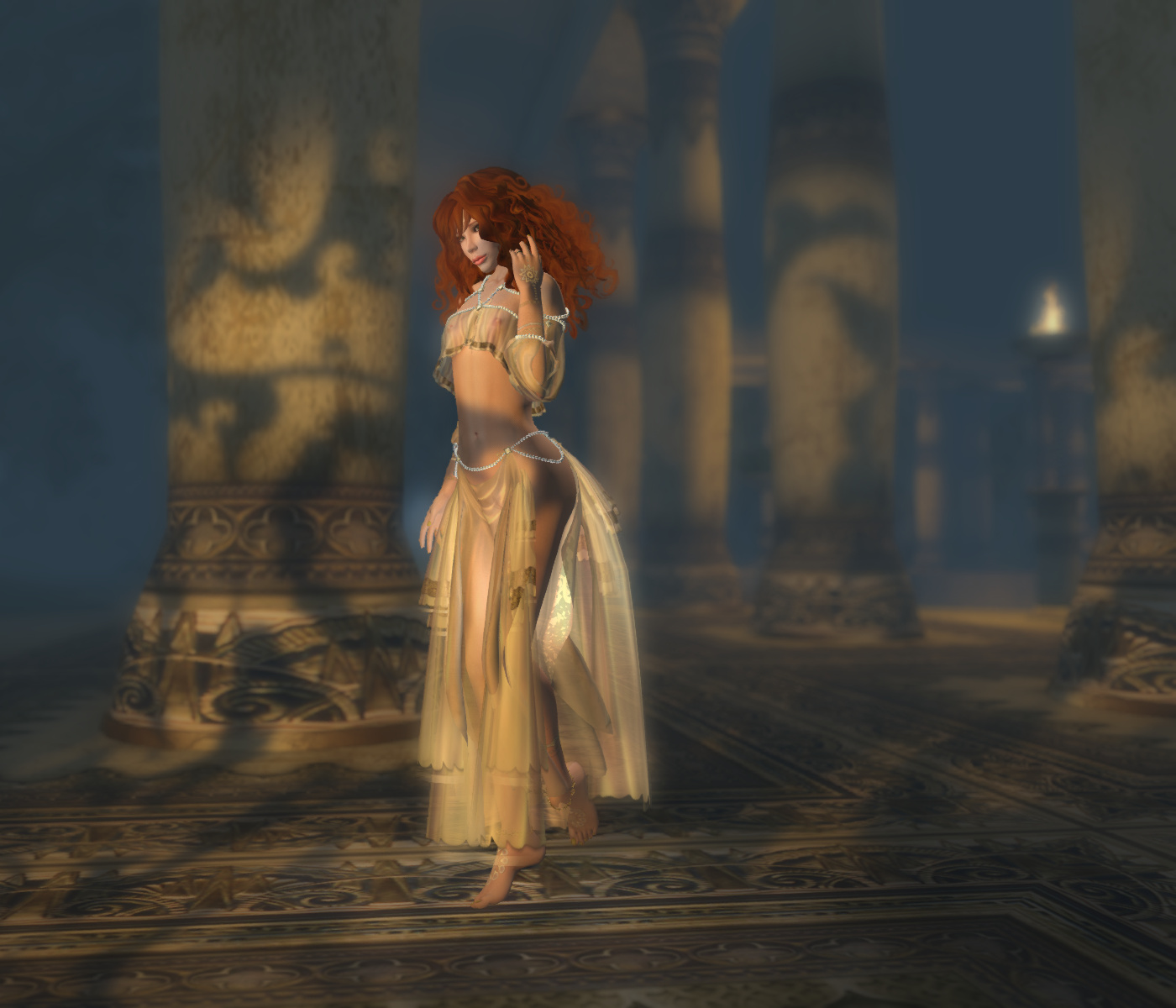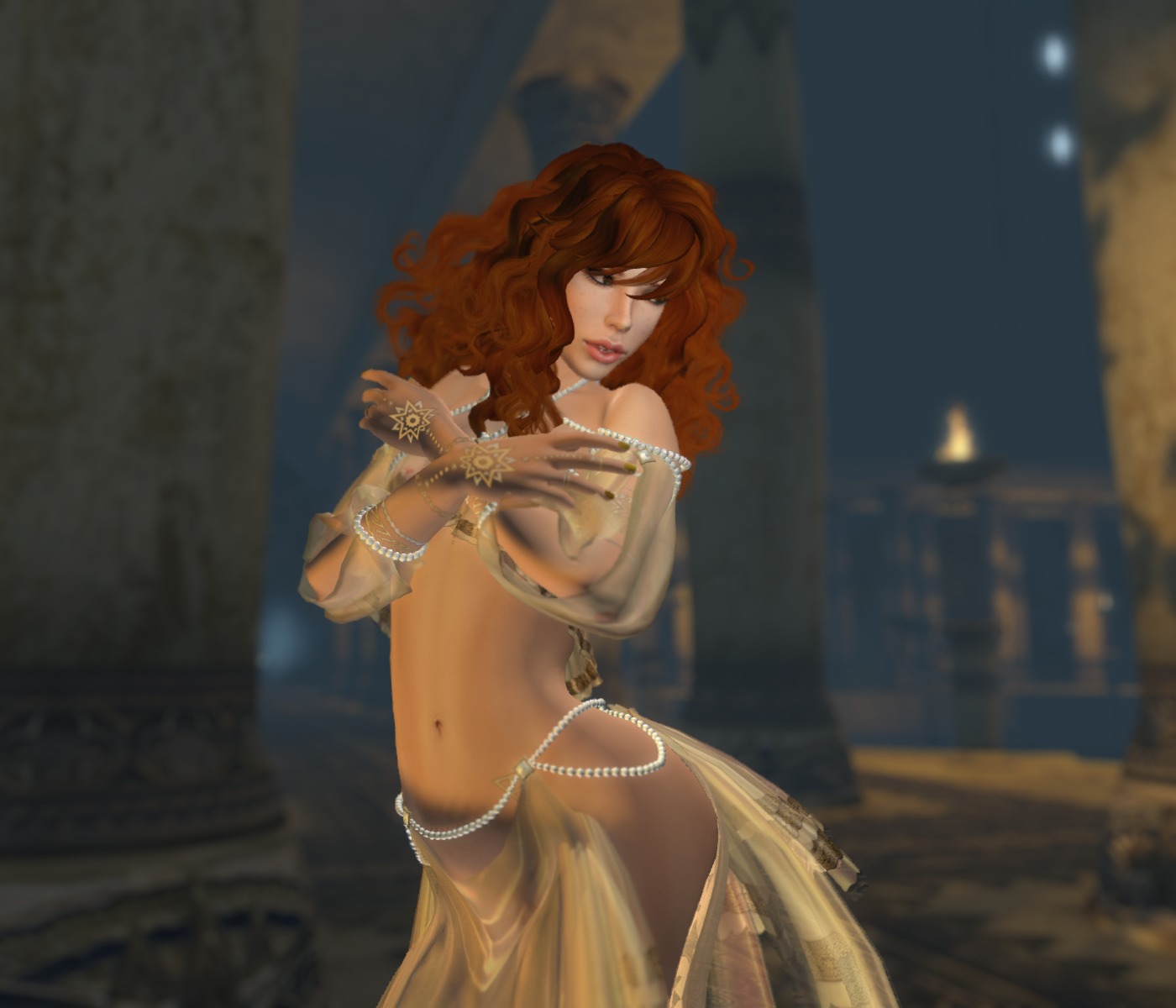 Model8 pose (made by Nytemyst Grace)
Anais comes in several variations, sheer and opaque depending on how brazen you would like to be… or how revealing.  Either way, Elvina lets you be your sultriest.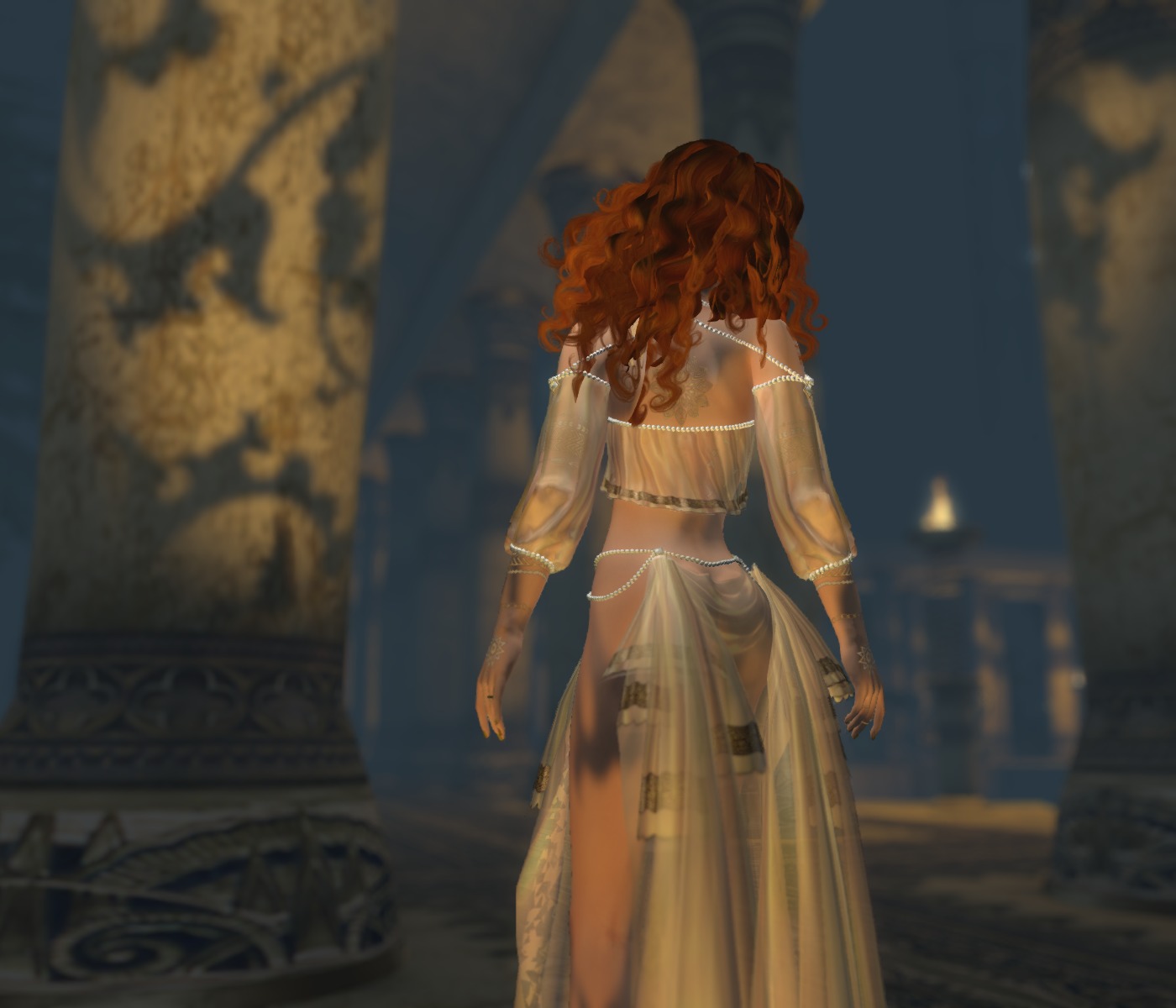 Get yourself to Caverna Obscura  and check out all the lovely pretties for your fae, your arabian nights, or whatever your fantasy might be.
Mahalo!  A hui hou!