A little mix and match today with this cute ruffled mini.  I've shown you the top before, but I thought it went really well with this mini skirt so here it is again!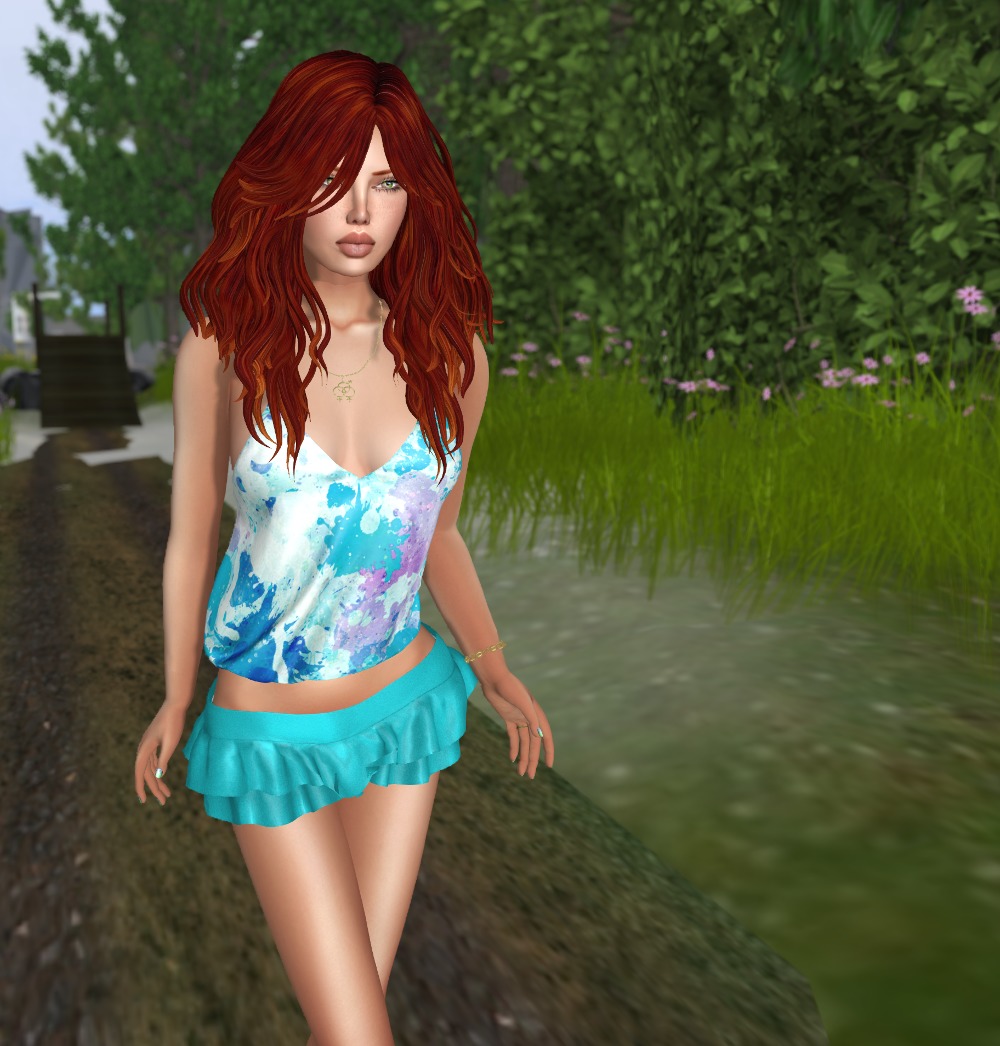 The mini skirt comes in nearly every mesh body size, and it also includes a 20 color HUD!  10 solid colors and 10 cute textures!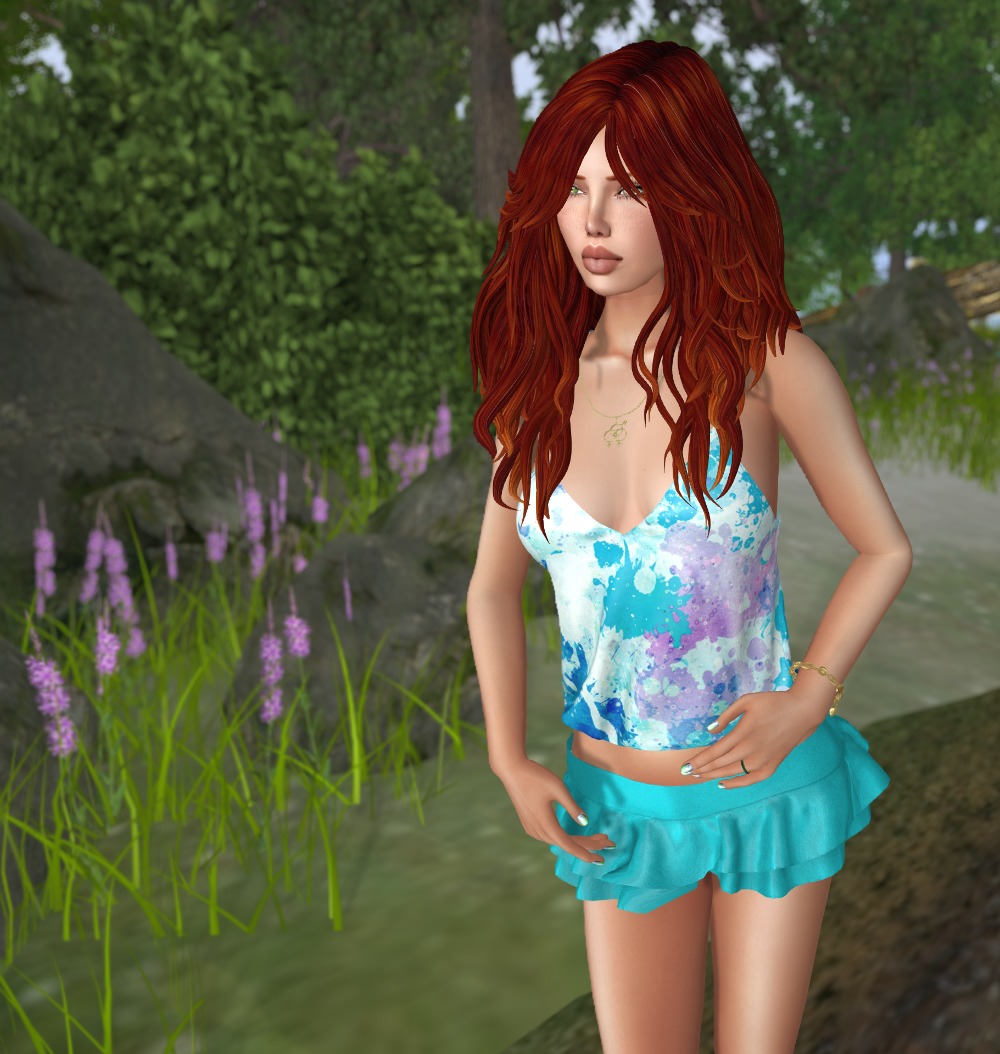 I found this pretty little location to photograph too.  Most of the time I photograph in the studio as I'm too busy with building or texturing or scripting or something to get out and find locations.  Well, this time I got out yay!