Well, it's been a busy few weeks, but I finally managed to get the latest gift from Blue Moon Enterprises!  Lady Charming is a lovely all-mesh skirt and jacket, with independent ruffles at the wrist, a lovely gauzy scarf, and a fine top hat to cap it all off!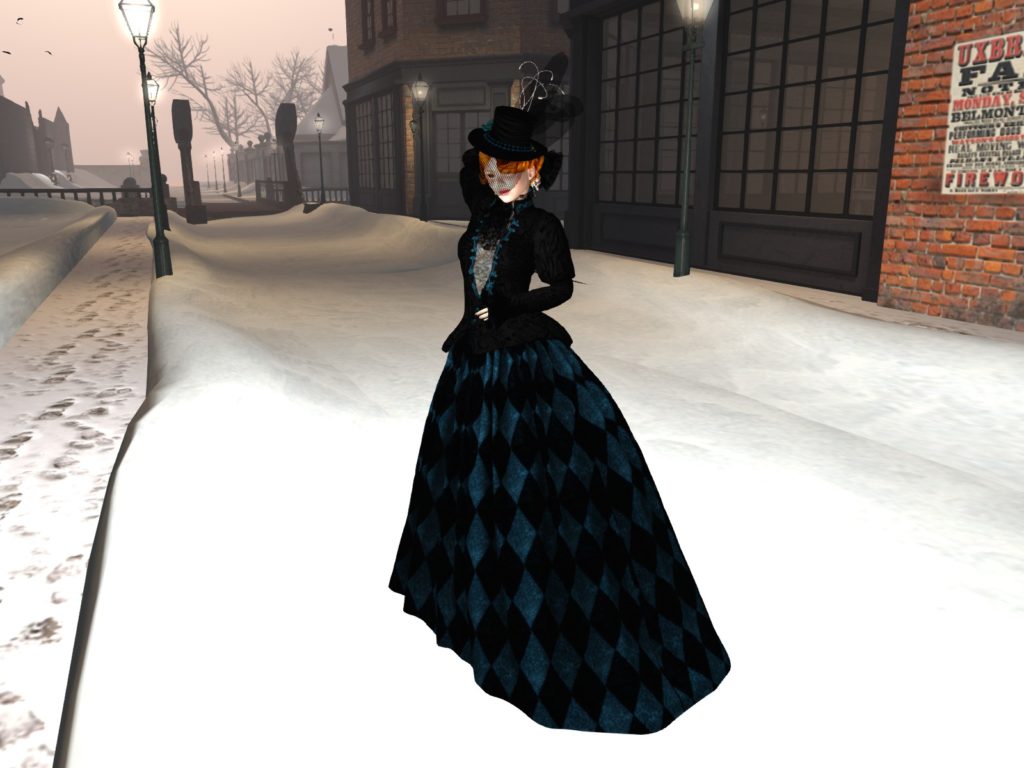 Hats are always tough in SL, but Lady Charming's top hat is not hard to fit well – although a good choice of hairstyle is important!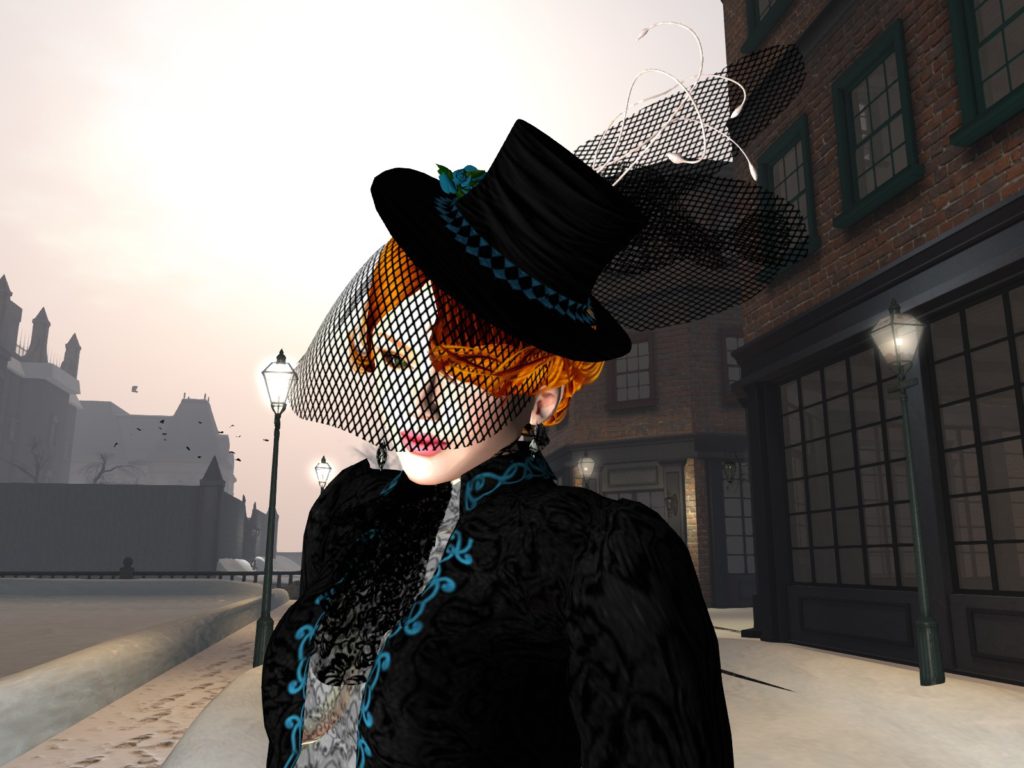 Despite the chill, I thought I'd doff my hat, and tie my hair up in a ribbon.  The ribbon is HUD-driven, and comes with A&A's Evelyne hairstyle.  I really love this cut, it's just a bit sassy, and perfect for costumes from Steampunk to Flapper (as you've seen here before), or just wearing around the town.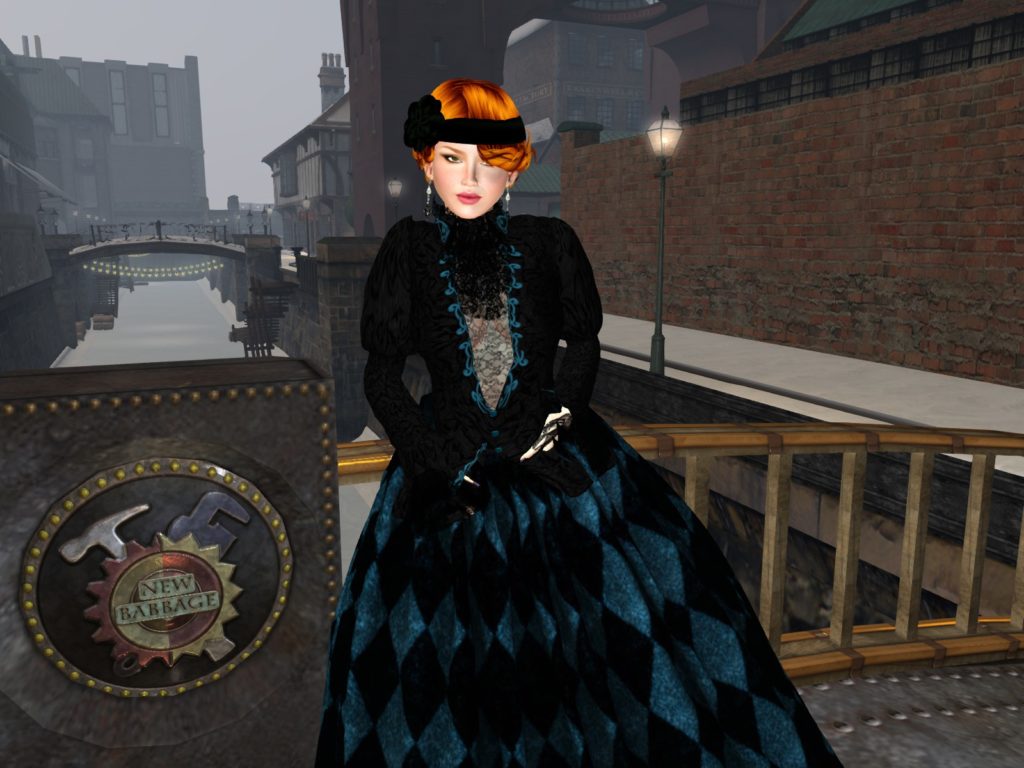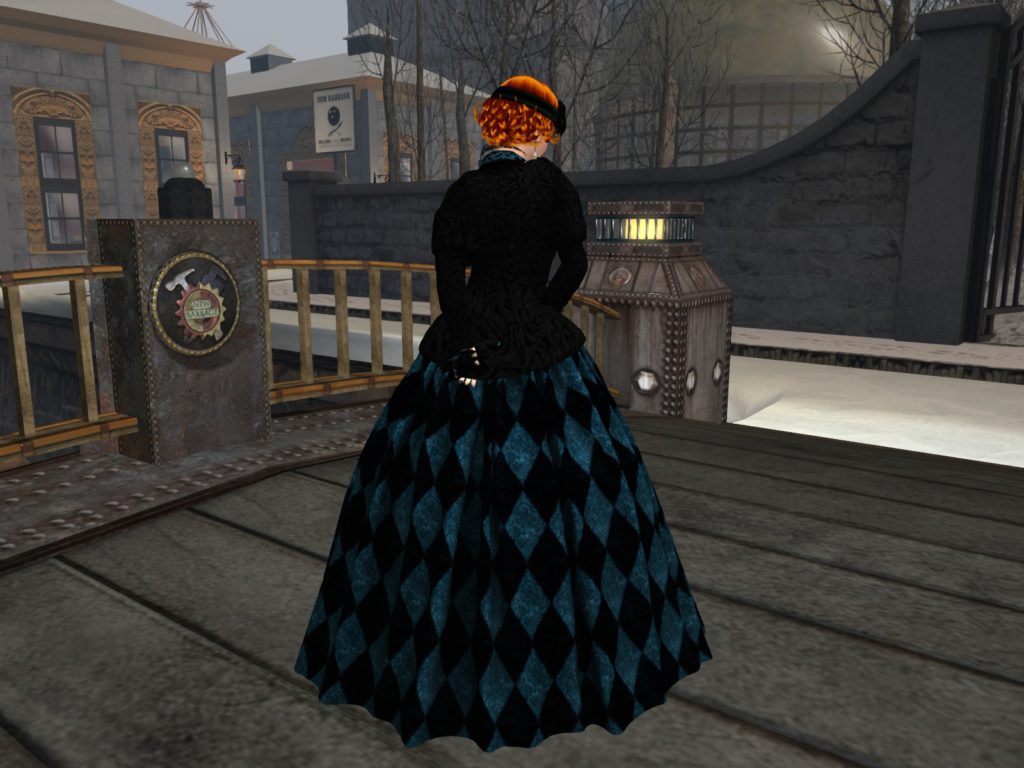 This gift has been around all January, so time is likely running out!  Stop by Blue Moon, you won't be disappointed by the steampunk and fantasy apparel!
Aloha, all!