This outfit was put together for a themed party at Eden recently.  I really had nothing to wear so I went looking on the marketplace and I found this!  It makes lovely use of materials for glitter, which I hope you can see in the photos!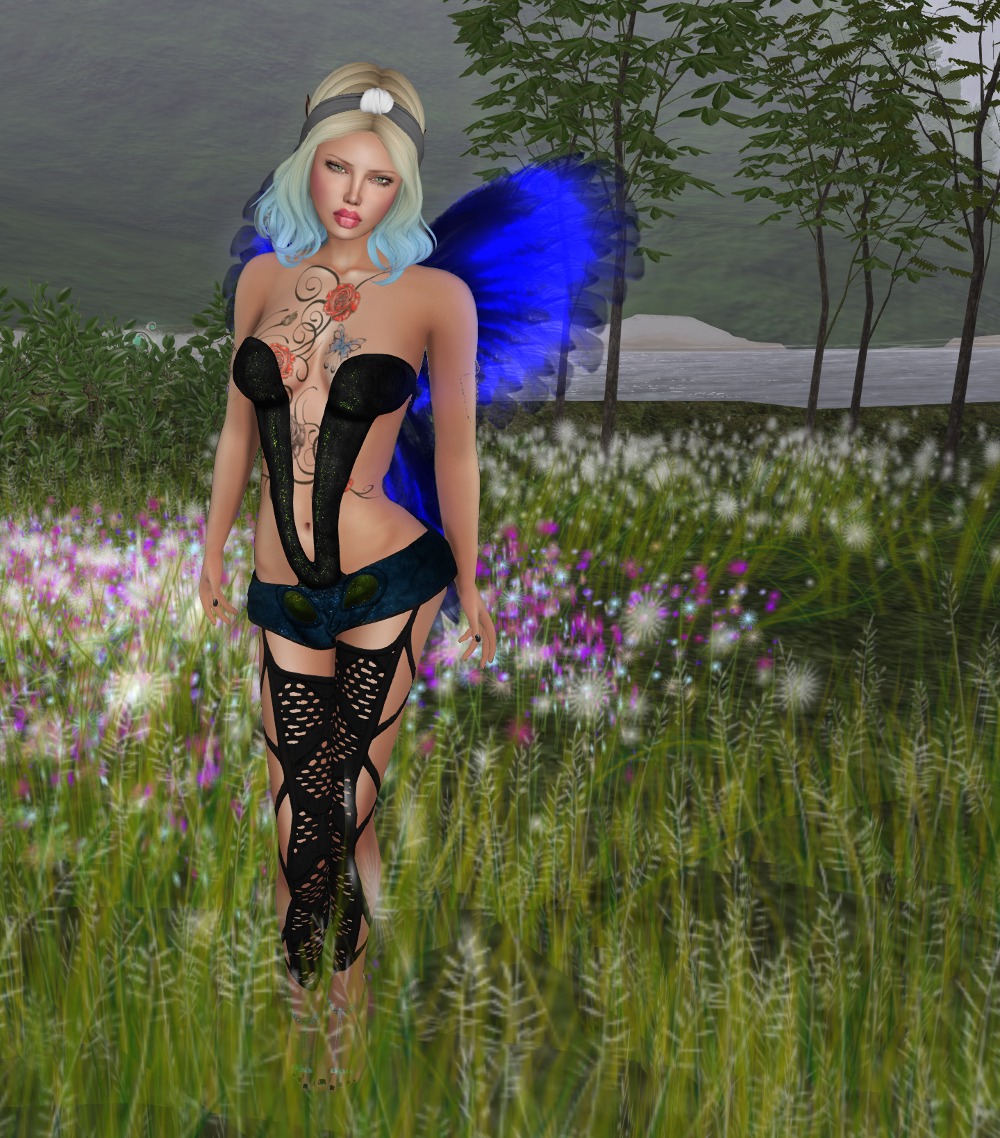 The minidress and top are all one piece and come in standard mesh sizes and fitmesh for Lara, Hourglass, and Physique.  Included are appliers (Omega and Maitreya) for the leg wraps and tattoos.  The leg wraps also come on a system layer, but the tattoos are only in the appliers, which is a shame if you only have a system body.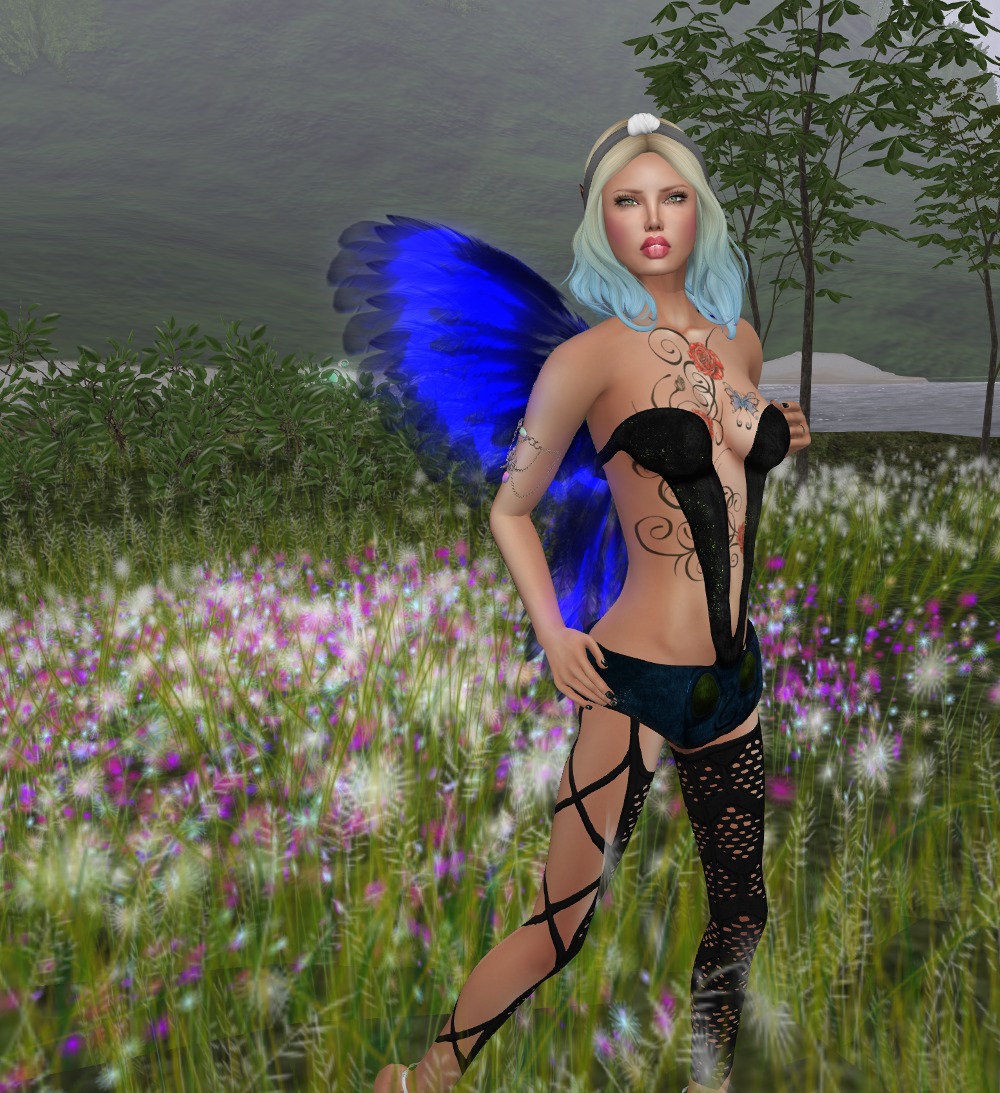 The package also included some prim butterfly wings, but I wasn't very happy with them, so I used these bird of paradise wings I had stashed away.  They are really pretty and fluttery.
I also found some arm bracelets that matched well, and going along with the blue theme, a great hairstyle from Wasabi Pills that I picked up at Hair Fair 2015.
And I did really well in the contest too!  Yay!