Beautiful Maui, the Valley Isle.  Also, beautiful Maui, newly updated from Dressed by Lexi!  I've had the Maui in 'Ocean', a beautiful blue and green batik design since it first came out, but it was released  shortly before Lexi started releasing clothing in Omega appliers.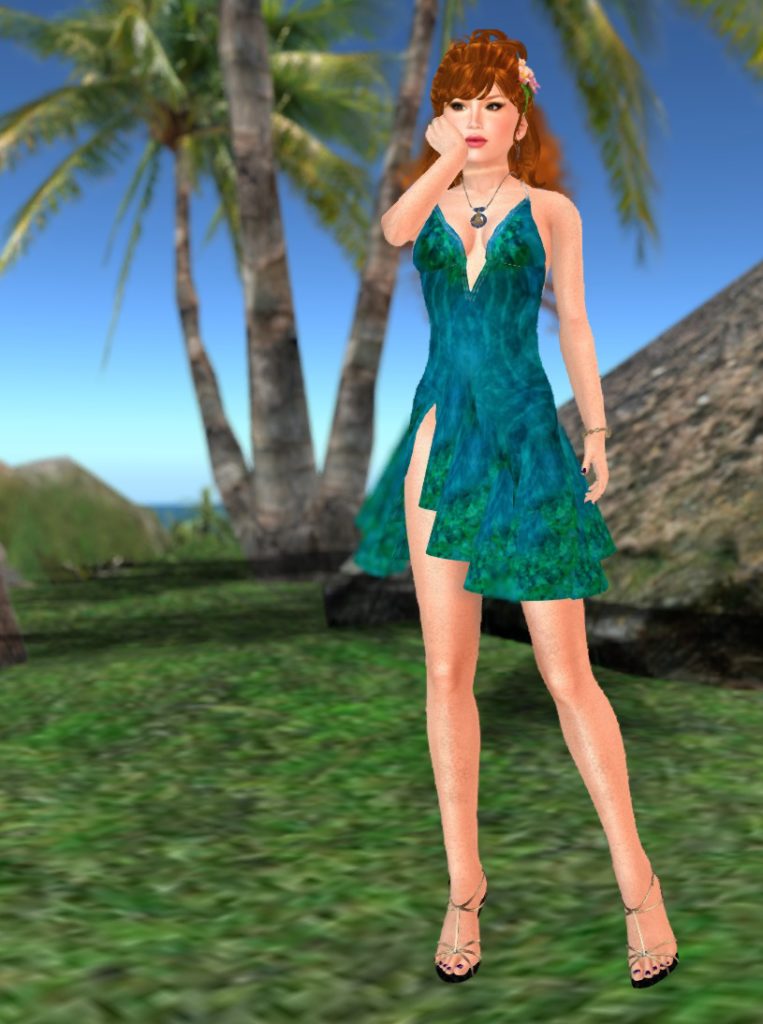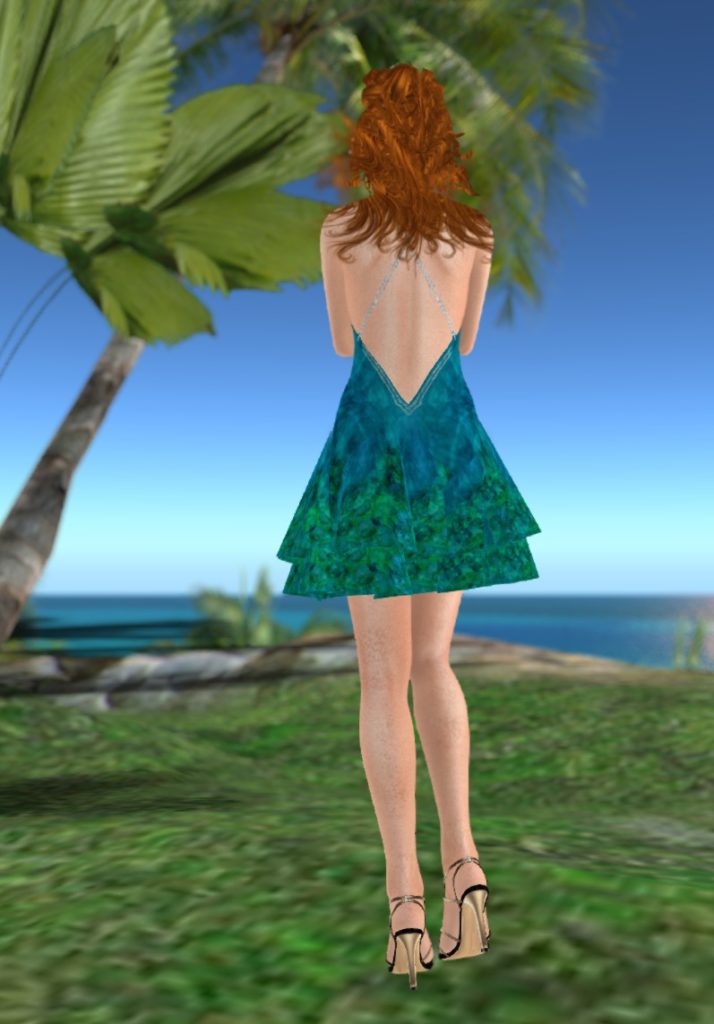 Maui comes in standard appliers with two different length flexi-prim skirts — a short one making a nice breezy dress perfect for the casual affair (dancing!), and an ankle-length one for an elegant evening gown.  The Omega appliers are sold separately, so those of us who have already purchased Maui can upgrade for a pittance.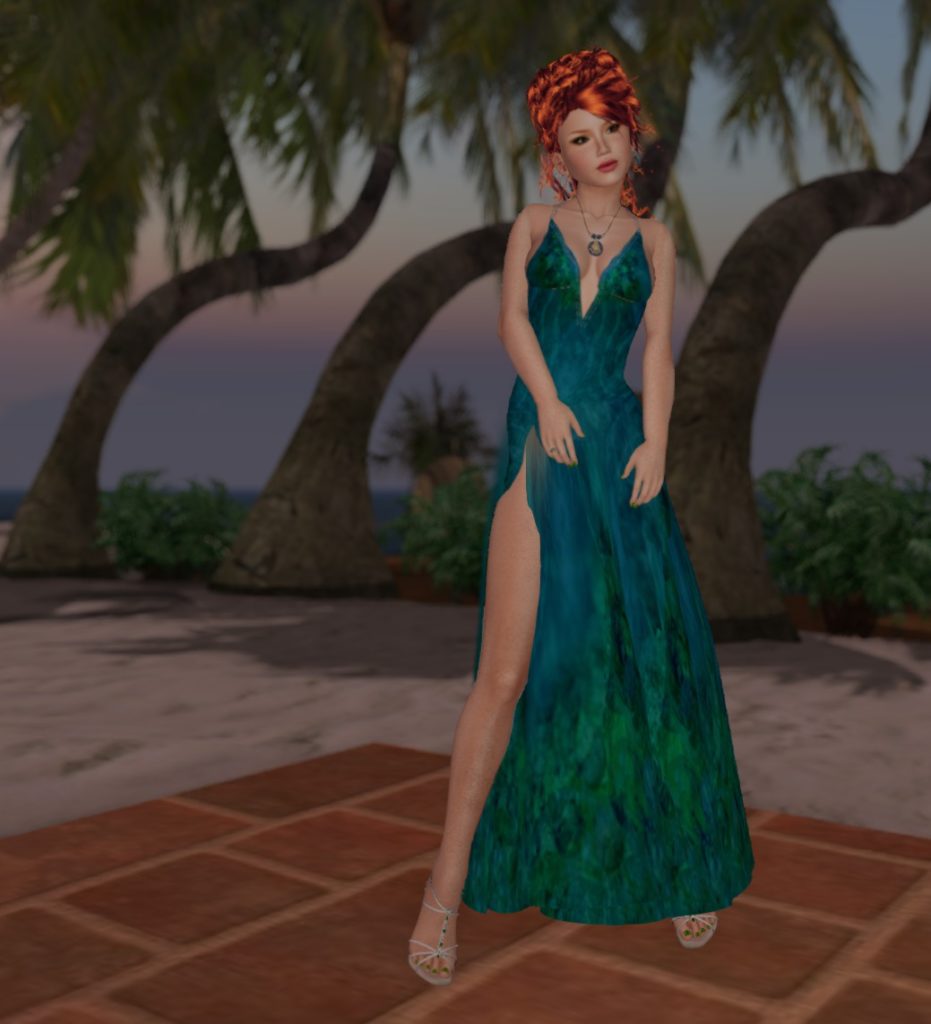 And if you haven't purchased Maui yet?  Lexi has place the entire line (all six colour/textures) on sale for the next week as part of Fifty5 Thursday!  I had to pick up the purple Ginger.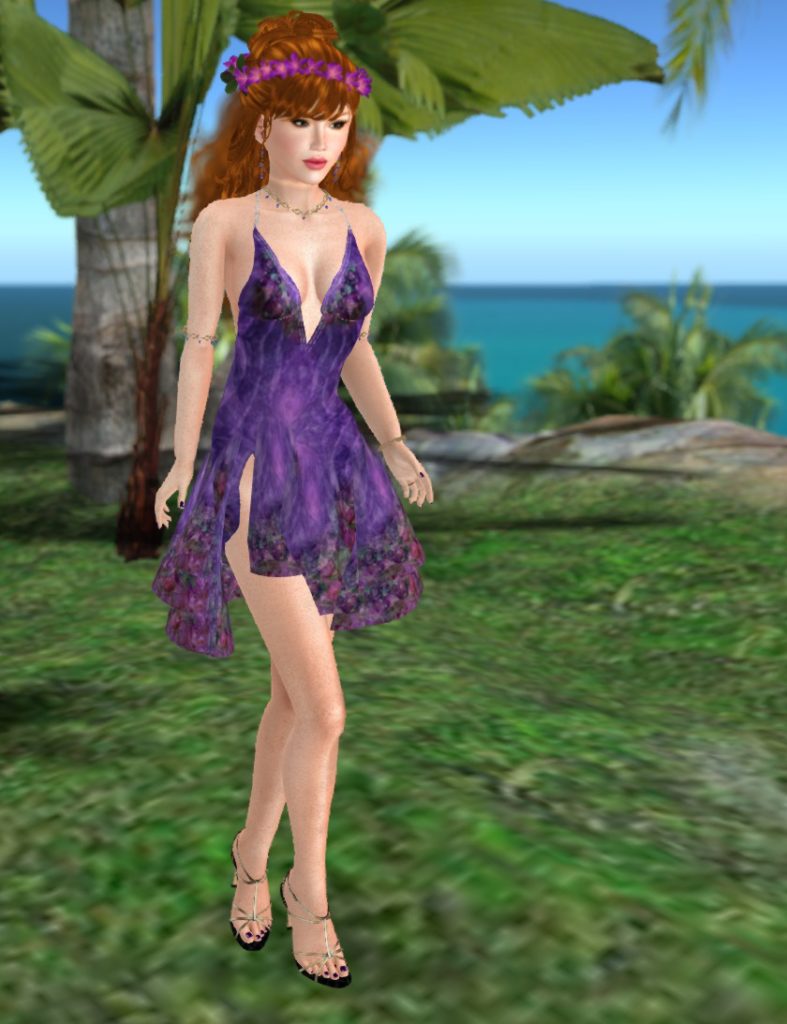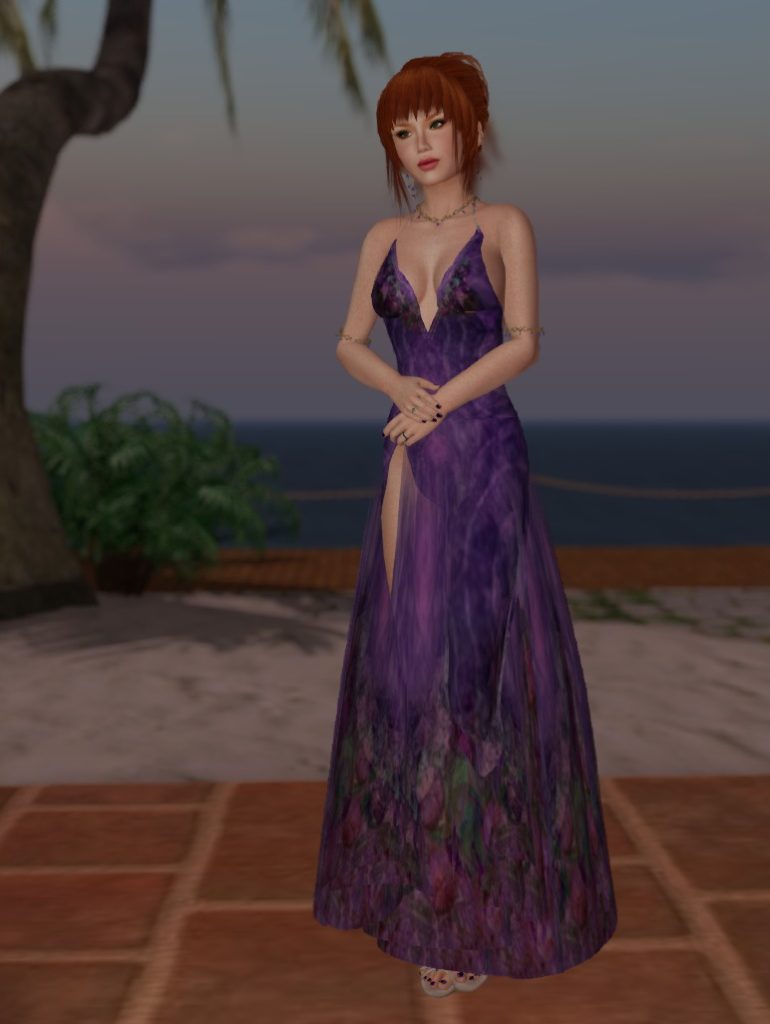 Dressed by Lexi also has a lovely companion jewelry set featuring necklace, earrings, and armlets.  Four different metals and eight jewels are HUD-selectable.  The haku lei — the plumeria head wreath – is from Island Style Designs.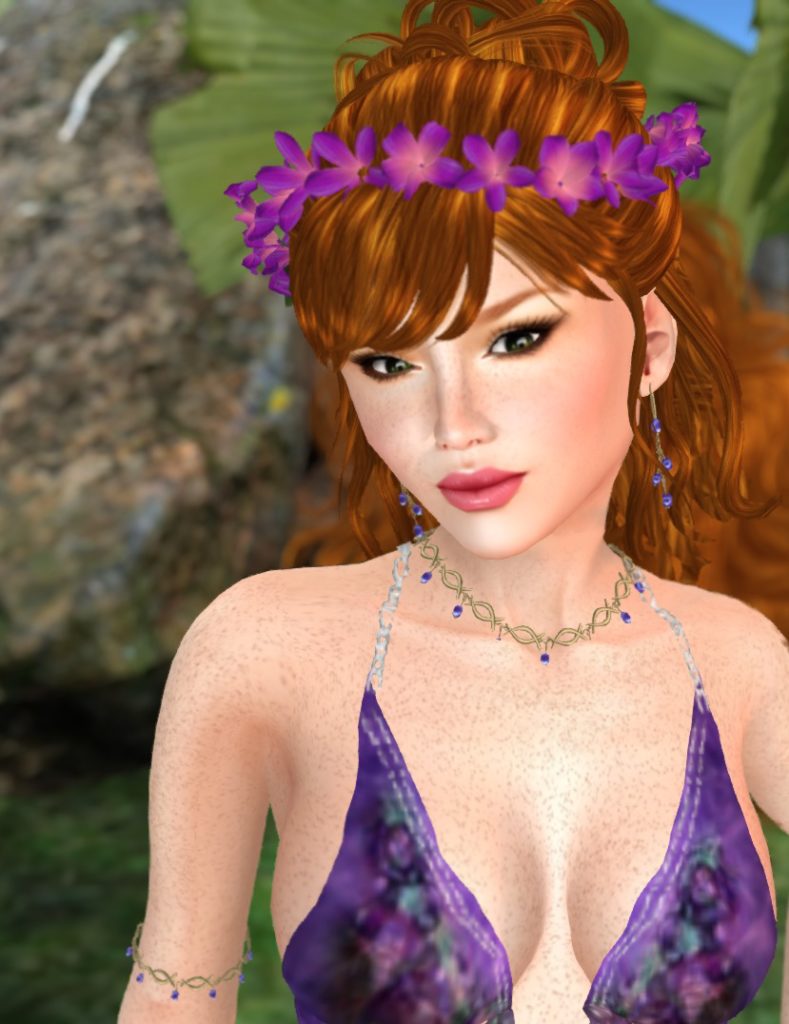 Thanks for plowing through this – I really wanted to show off this amazing dress/gown.  And a huge thank-you — mahalo nui loa — to Lexi for releasing this.  I've been looking forward to Maui appliers for a year now!  Stop on by Dressed by Lexi to see all six colours, and all the other amazing styles she has to offer!
Mahalo, all!