Another store offering their members a fab Valentine's Day gift, this time from Scandalize!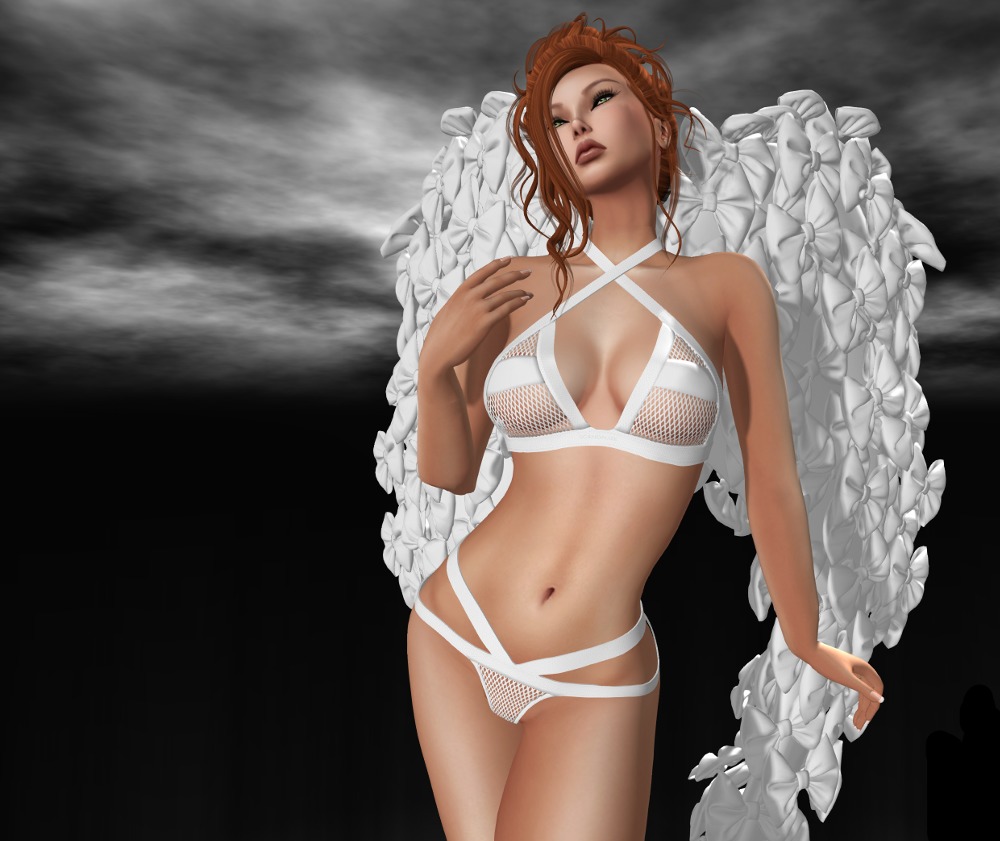 Scandalize is L$100 to join, but with the number of past group gifts available, and this outfit alone, it's completely worth it!
There are sizes for Lara, Physique, Hourglass, Venus, Freya, and Isis.  The top, thong and wings are all separates, and the outfit also comes in pink, black, and red, so you could mix and match colors if you want.
What a lovely gift for Scandalize's membership!