Aloha, all!  I decided to take a walk around Oahu, a lovely sim that I found early on in my explorations of Second Life.  Oahu reminds me of some of my favourite places on the islands, so I visit frequently.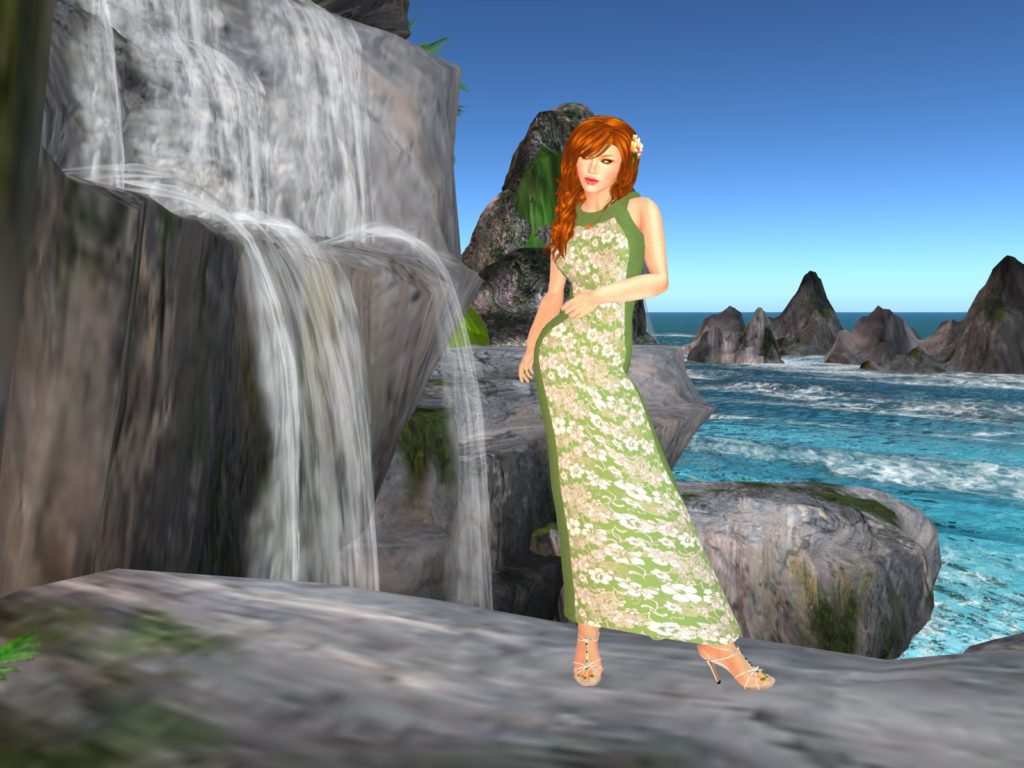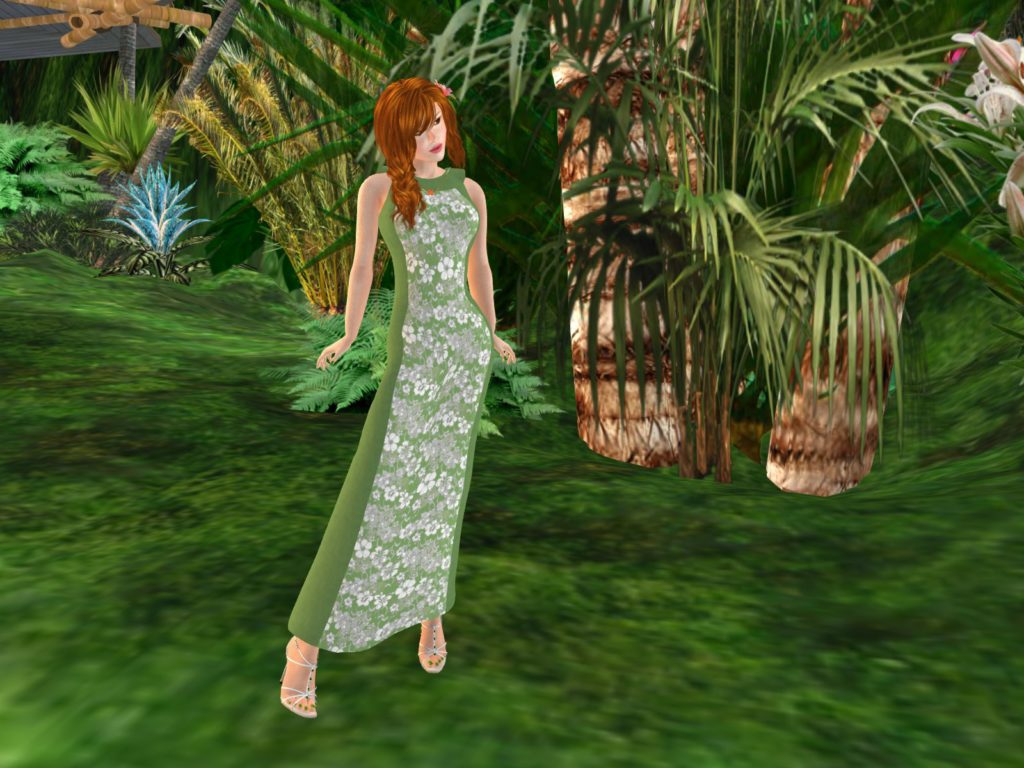 Oahu is also, coincidentally, where I discovered Island Style Designs so long ago – Nickki maintains a little satellite shop near one of the beaches.  This gown is one of my little favourites.  The long mesh isn't optimal for dancing, perhaps, but it's a lovely comfy dress for going out to dinner, for an evening with friends, or just for a lazy afternoon.  It's fully mesh, and available in a number of beautiful island patterns.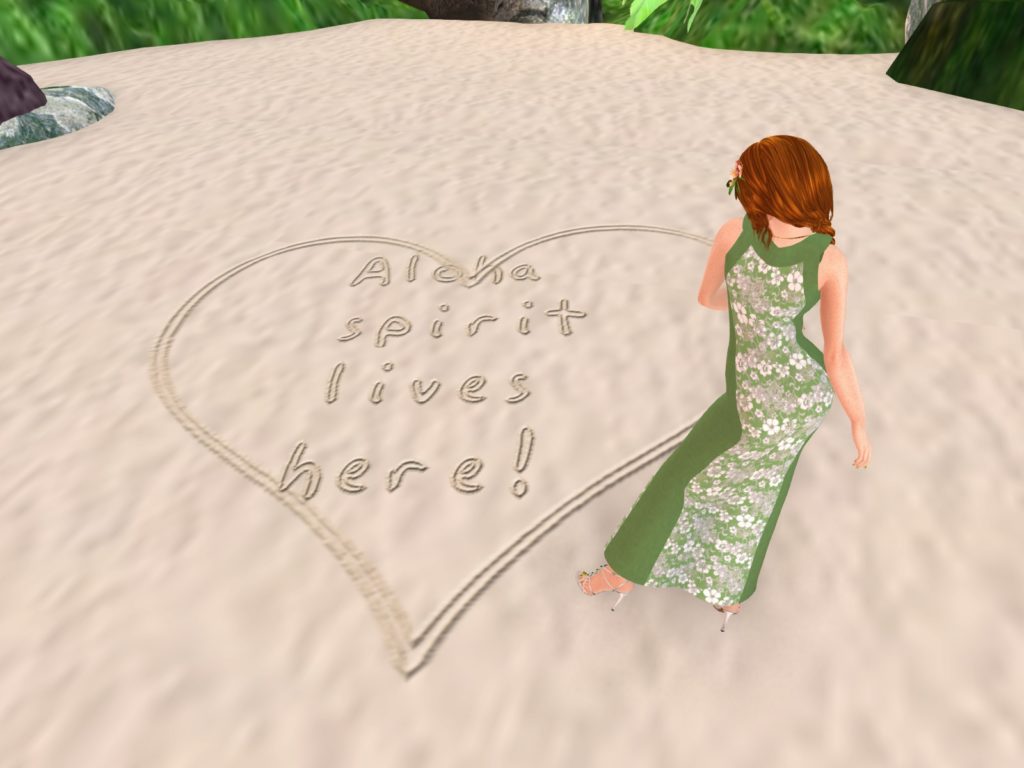 What is aloha?  It is life, it is love, it is acceptance… I think you have to come here to experience just what it means, but then… you carry it with you, you share it, you spread it throughout your travels, wherever you go.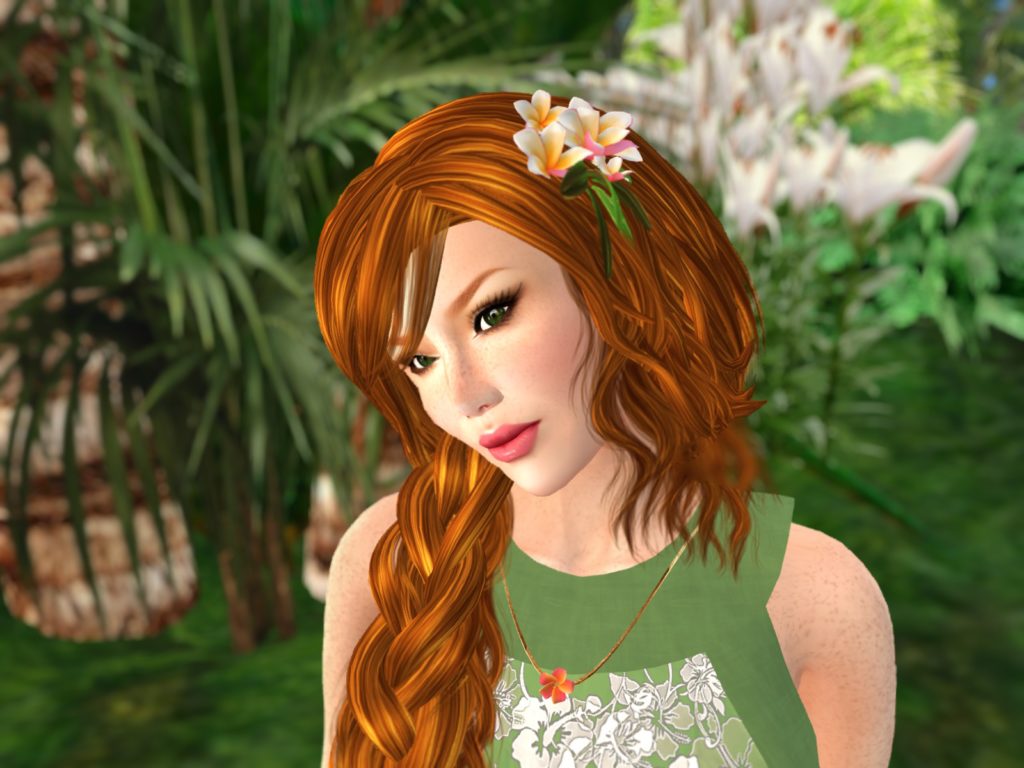 Nickki at Island Style carries a number of accessories and acoutrements.  The necklace is simple and elegant, and the plumeria blossoms for the hair is a must-have.  Remember, though, to put the blossom on the correct side!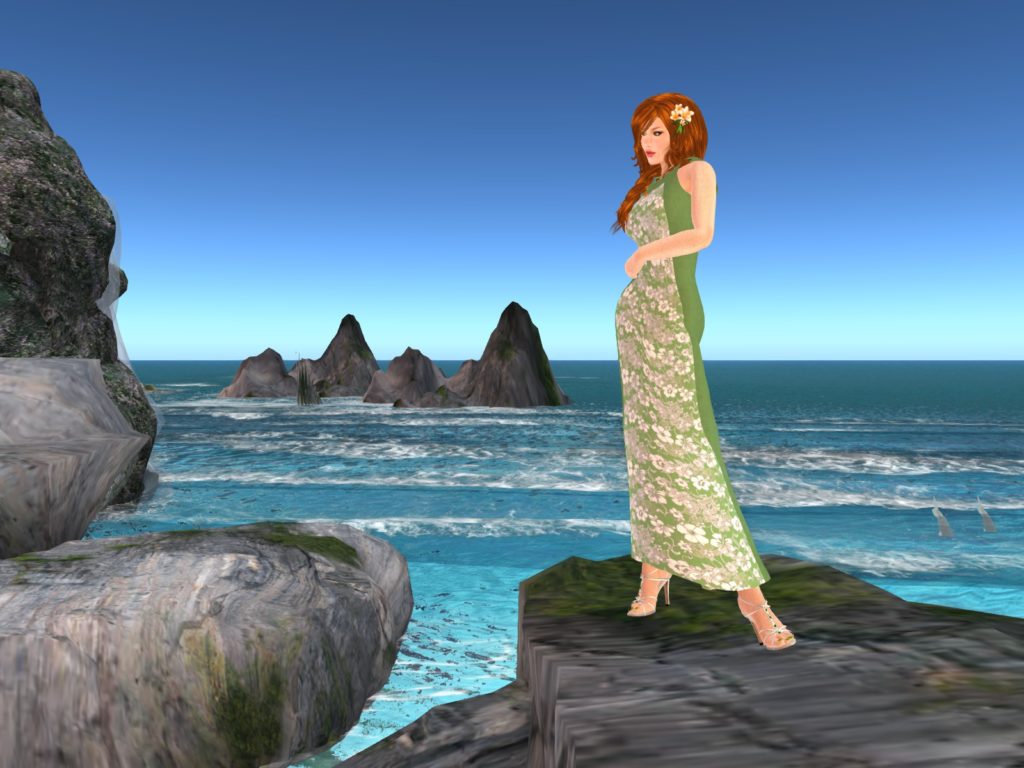 A little shout-out to Calico Ingmann at Calico.   If you've been following this blog, you know that I frequently show Calico's styles.  Calico makes some of my favourite hairstyles, and the best match to my shade!   The Paige hairstyle here is the most wonderful loose french braid.  The shoulder braid is a separate piece fitted to the shoulder to avoid the clunky rigid rotation when I turn my head.
Now, if I could just convince Calico to make a version of this with the same loose braid, but flexi and hanging down the back?  I'd be in heaven.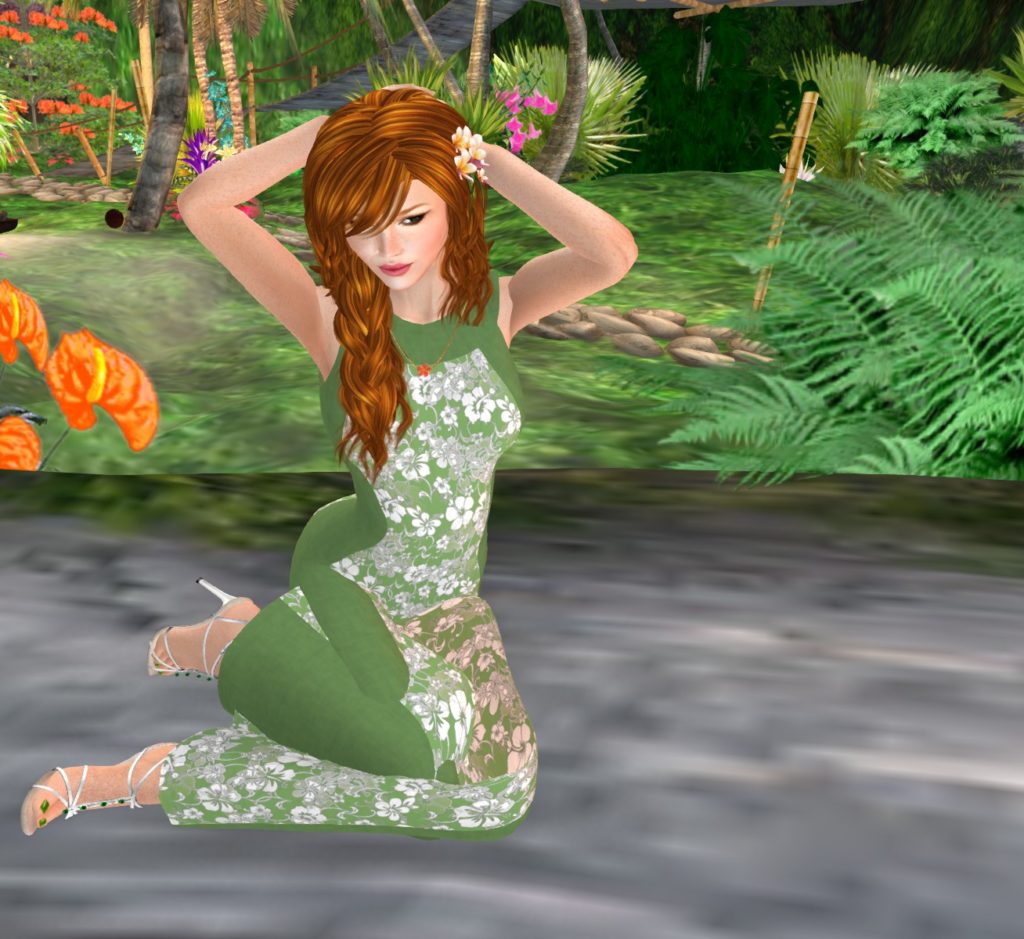 It's been a long lovely day exploring Oahu… time to just sit and watch the waves roll in.  Please, come and visit us on the Islands… and visit my friend Nickki at Island Style!
Mele Kalikimaka!  Mahalo, and aloha!