Blue mentioned yesterday that the Sisters of Eden held their annual Autumn Queen dance this weekend, and our lovely Frani was chosen as the Autumn Queen!  Congratulations Frani!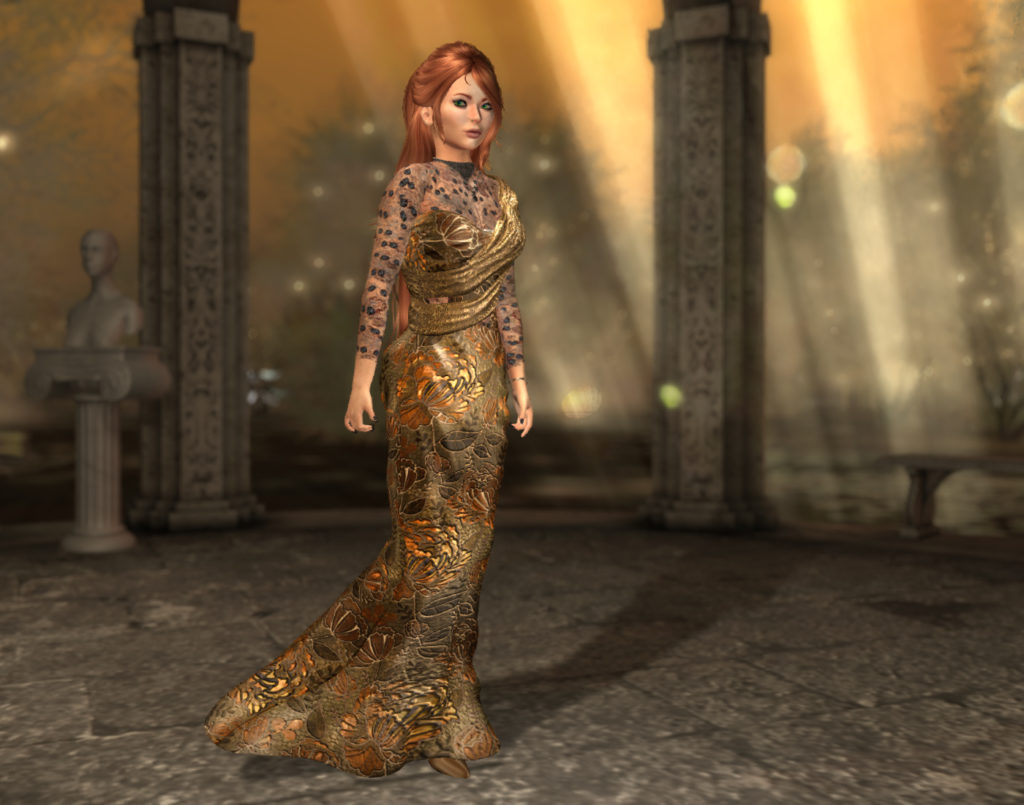 Frani layered this beautiful gown from Bella Moda with an applier layer from Paisley Daisy to create her ensemble.  It's a delightful mixture of sheer with a metallic glimmer, and it suits her well!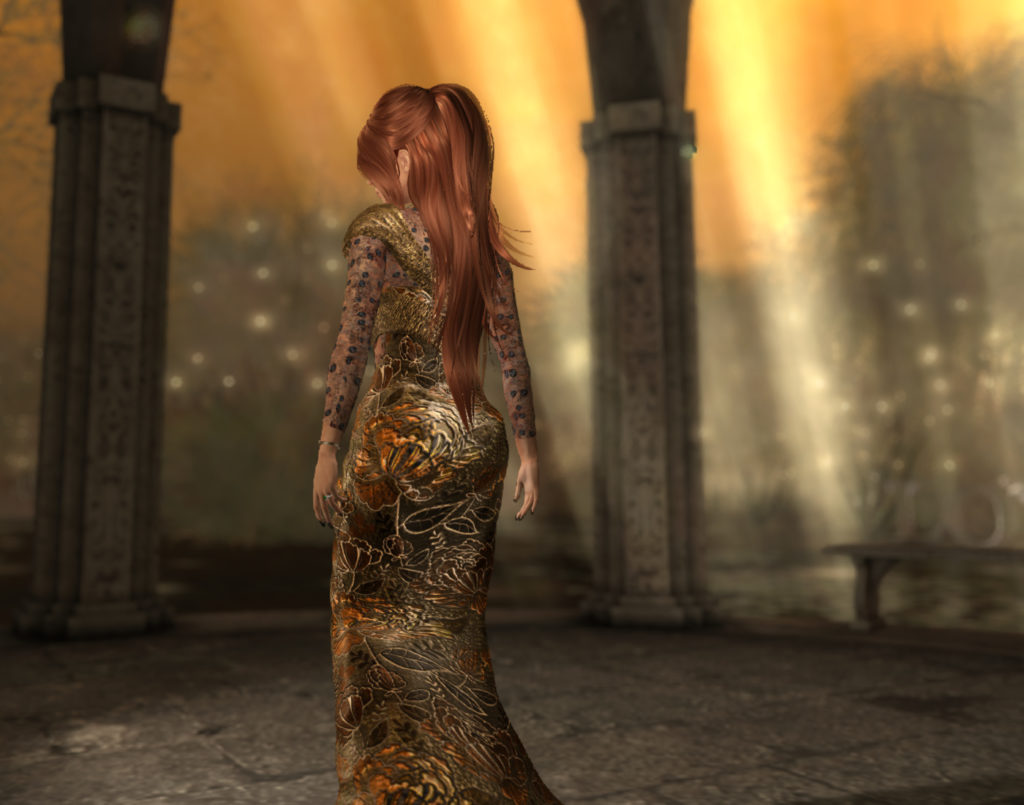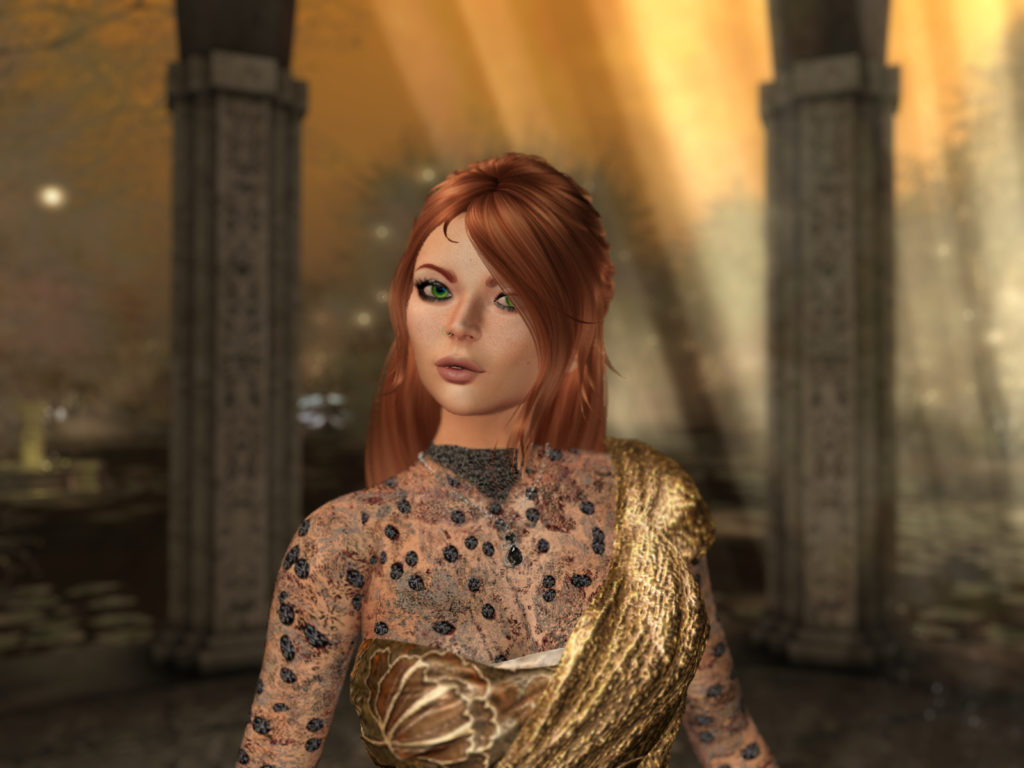 We're so happy to have Queen Frani!  Long may she reign!  Well, until the Winterqueen…. but I'm so happy for autumn!
Mahalo!  A hui hou!
Frani is wearing:
Clothing:
Jewelry:
Body: