It sounds silly — and obvious — but sometimes all it takes is the right colour to really make an outfit come alive for you.  Months ago I'd blogged Esyld by Spyralle – a lovely gown/dress in some very lovely earth tones.  Quite pretty, but… I'll admit, I never really wore it much after that.  The colour was nice, but… it didn't speak to me.  Just last week, however, Kerryth put the green version of Esyld on 50L special — and now it sings.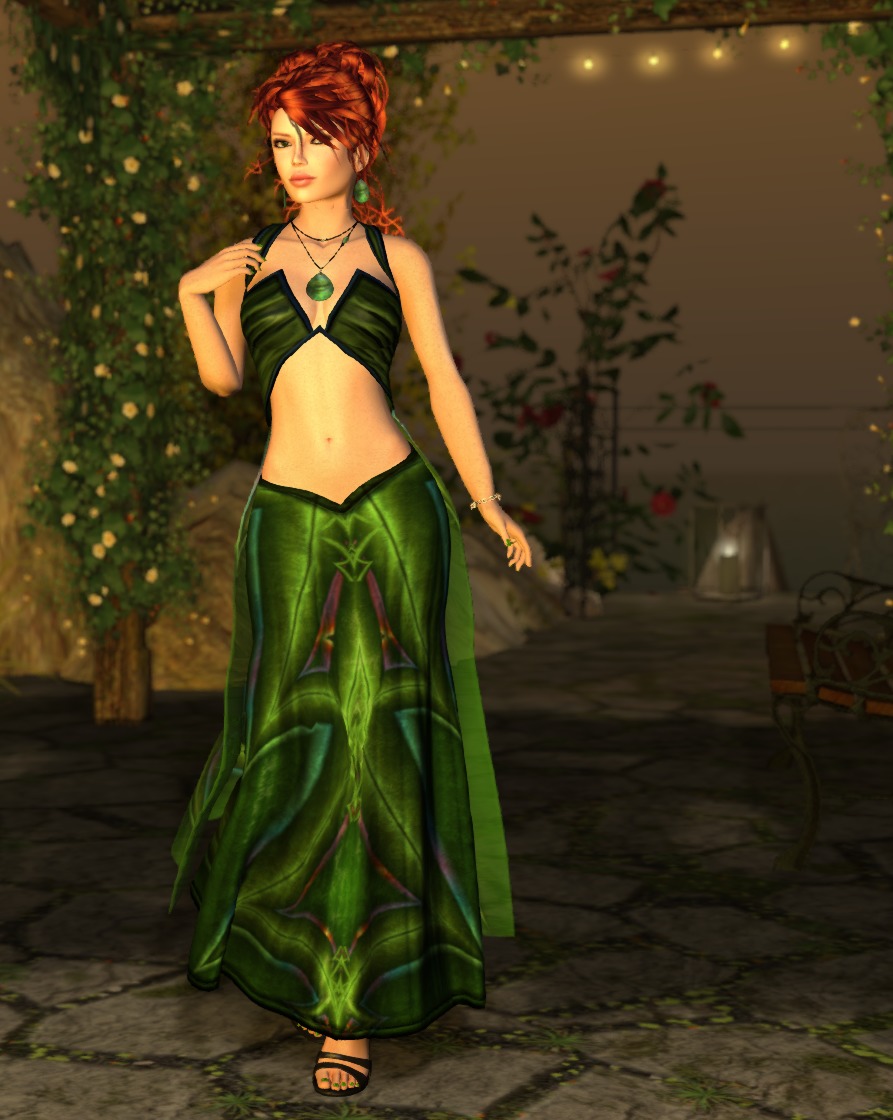 I'm still not quite sure whether to think of Esyld as a gown or as a dress.  Maybe it's really a skirt with an interesting bustier.  The laced back detail is really rather amazing, and it has this lovely little gauzy overskirt in the rear.  It's all mesh, so there's no flutter, but it adds a lovely touch.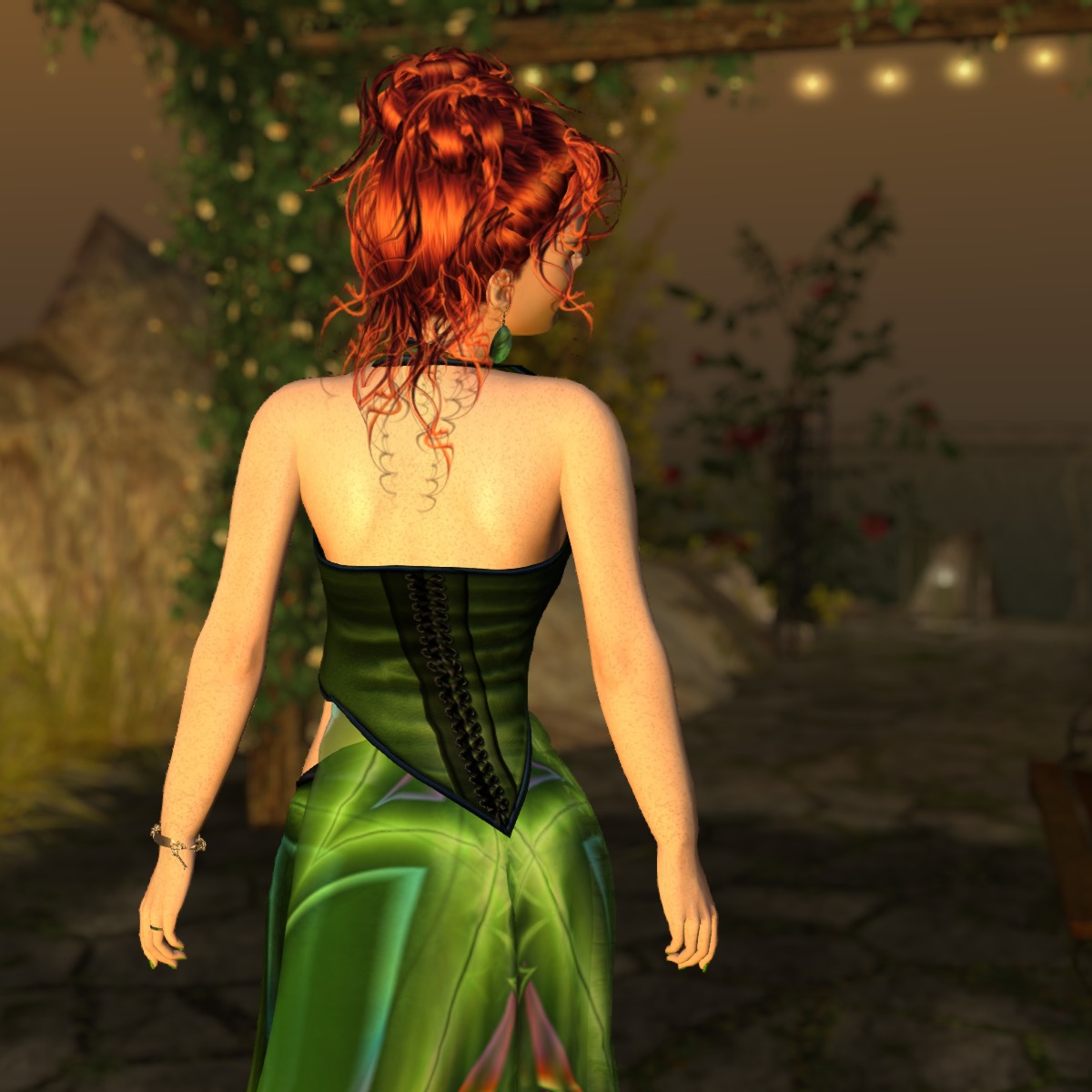 I had been a bit at odds for jewelry to complement Esyld.  My first thought was something nice and angular, lots of curly filigree certainly wasn't the right touch.    I happened to stumble on this lovely abalone necklace and earrings from Maxi Gossamer Jewelry.  While it's not angular, somehow it works.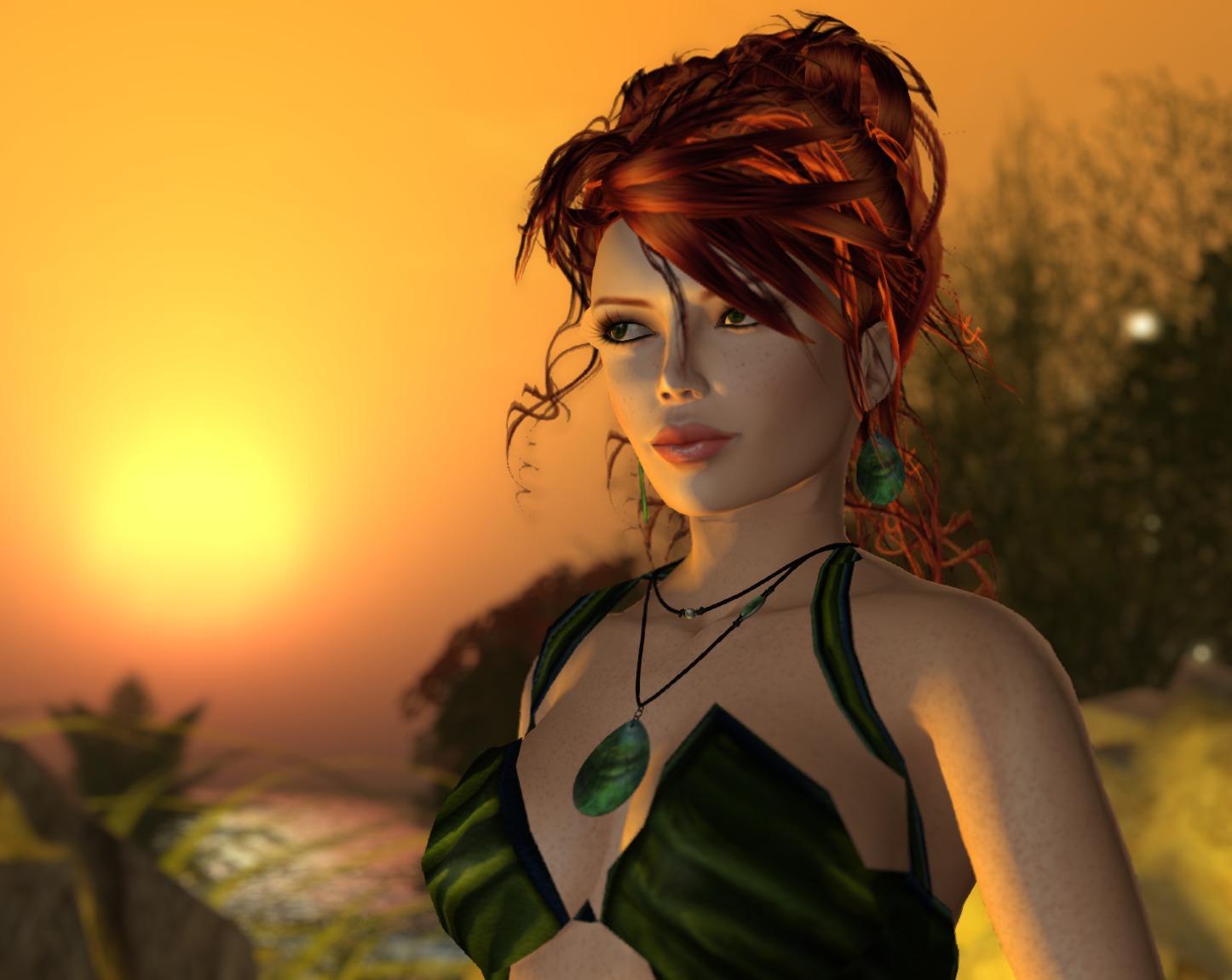 It's a pleasure when you look at an outfit and just think yes.   Sometimes you have to find the right colour, sometimes it's the hairstyle, or the jewelry, or the shoes.  And then — then you hit that magic combination, and all those components come together and it just feels right.
That's when these pictures are an absolute joy to take.
Now — I don't know how long Kerryth will have Esyld green on special, so it's worth swinging by.  At this price, it's too good to pass up!
Mahalo!  A hui hou!