I know it's just selective memory – or wishful thinking – that makes the roaring twenties seem like such a wild and carefree time, but who can resist the clarion call of the bandstand? The swish of fringe as flappers wound their way through smoke-filled rooms, dancing and flirting?
Dressed by Lexi helps bring those days to life with Tantalize, a beautiful flapper dress newly re-released with Omega appliers!  The dress comes with standard layer upper and lowers, and mesh fringe (which shimmers nicely when you walk or dance) in two sizes, for 'average' and 'curvy' figures.  To make matters better, Lexi has put Tantalize on special pricing until Thursday, 2016/01/13. The Omega appliers replace the standard layers,  are sold separately for a small (and reasonable) fee. Tantalise is available in six jewel-tone colours, each sold separately.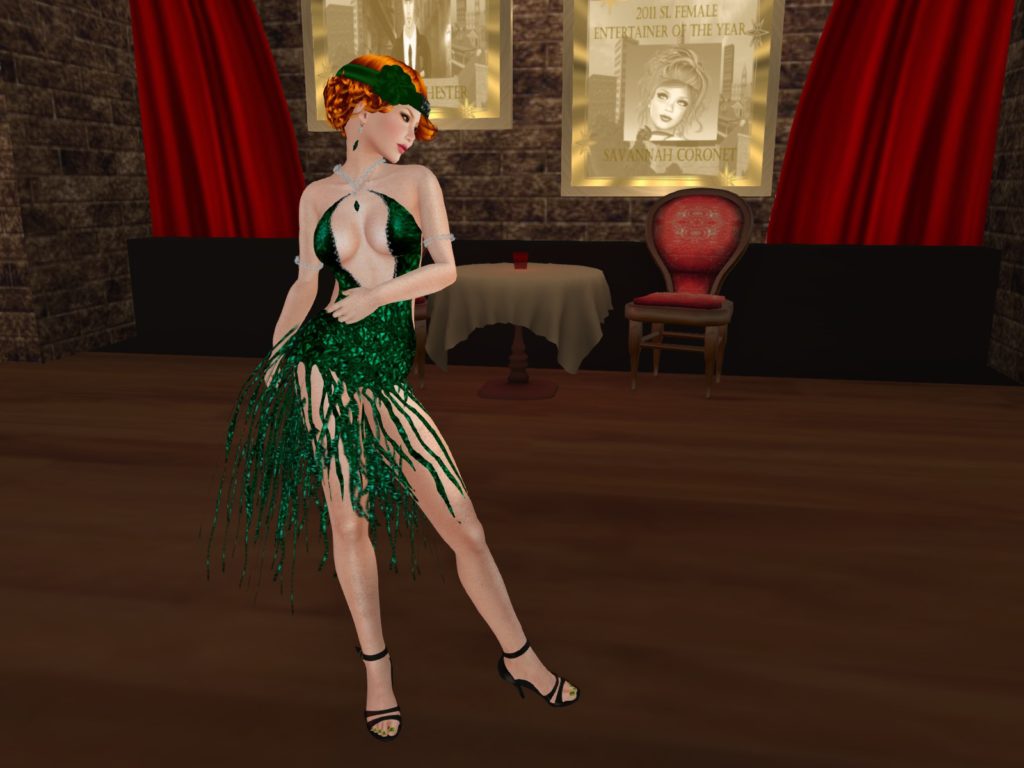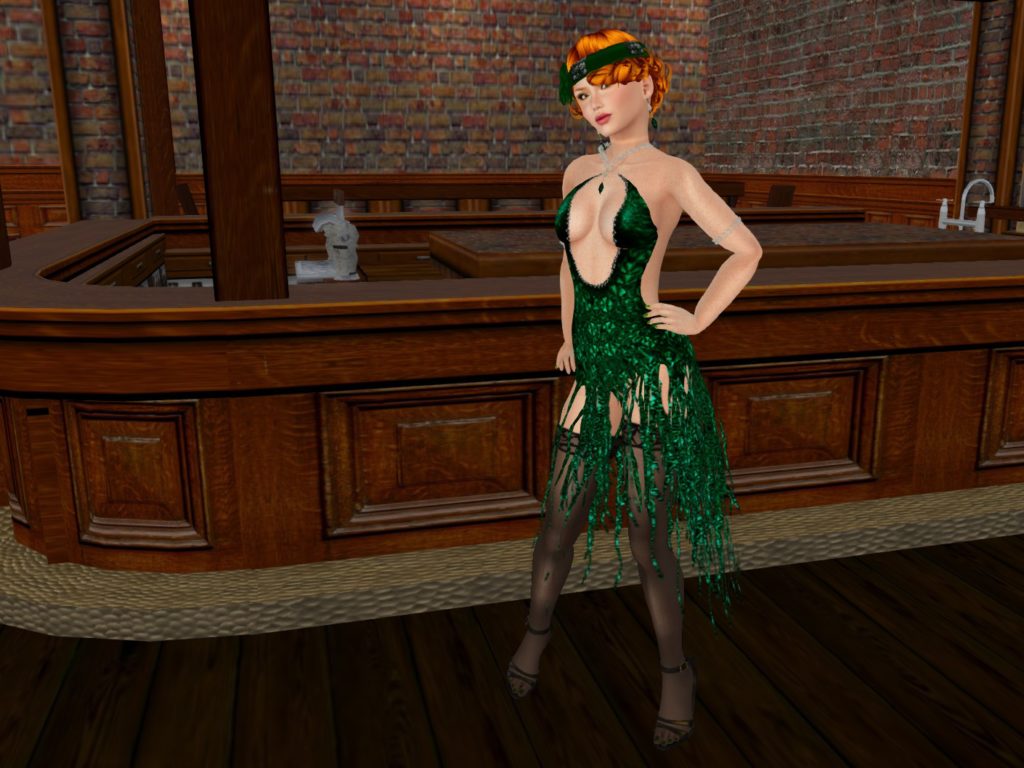 With or without stockings?  I thought the the lace-top backseam stockings by AviCandy would give it a more racy look – but when I look at the pics without, they almost look more scandalous!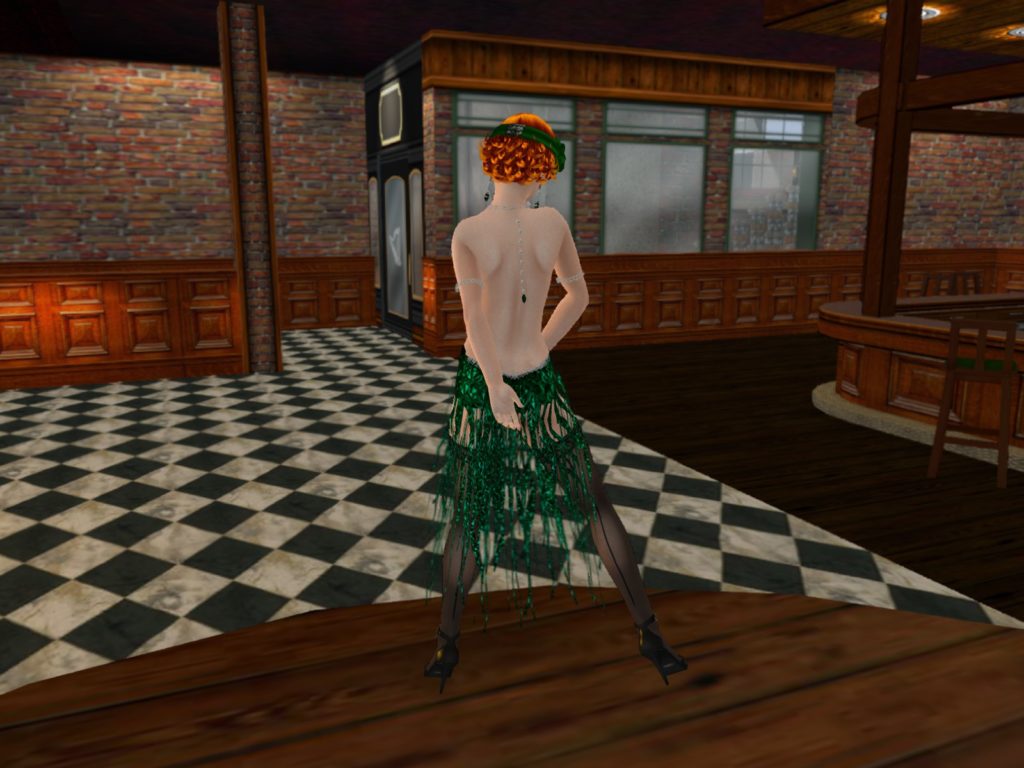 I had a whirl of a time visiting the Chicago Fiume, a little slice of the Chicago 1920s. Stop on by, you never know where you might find a speakeasy down a blind path.  Knock twice, and tell them Aeon sent ya.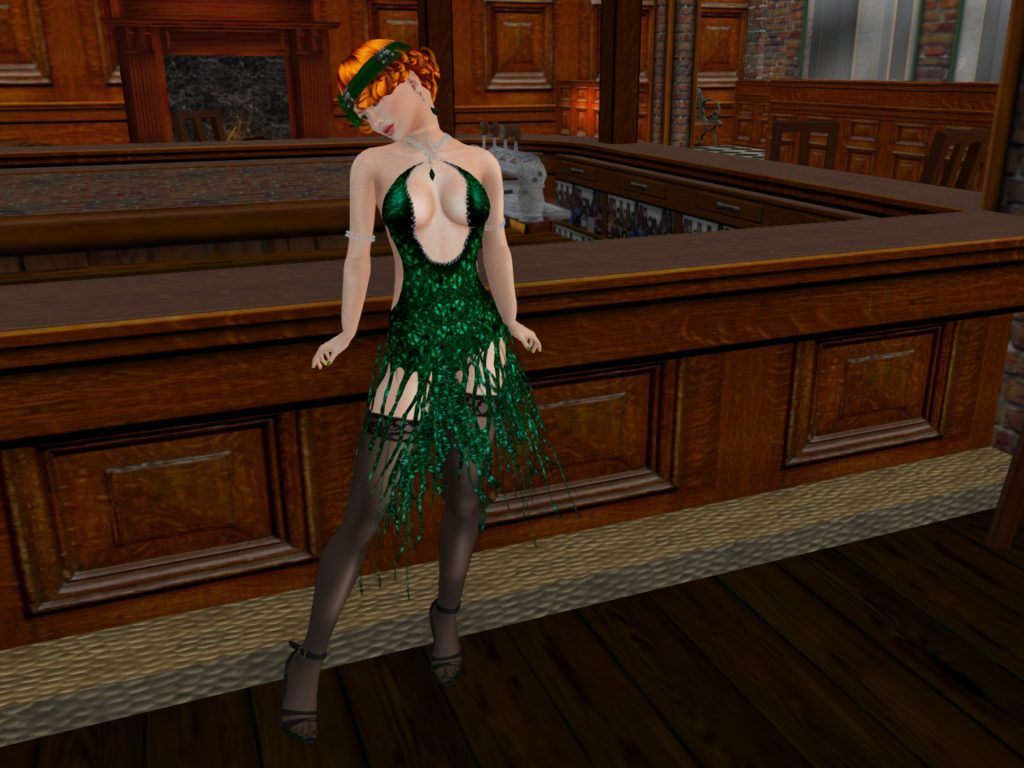 I stopped by Dressed by Lexi looking to pick up just the dress and applier, but found the accompanying jewelry set and couldn't resist! The set contains the necklace, earrings, and two bracelets, and comes with a HUD that includes gems choices to match each of the dress colours.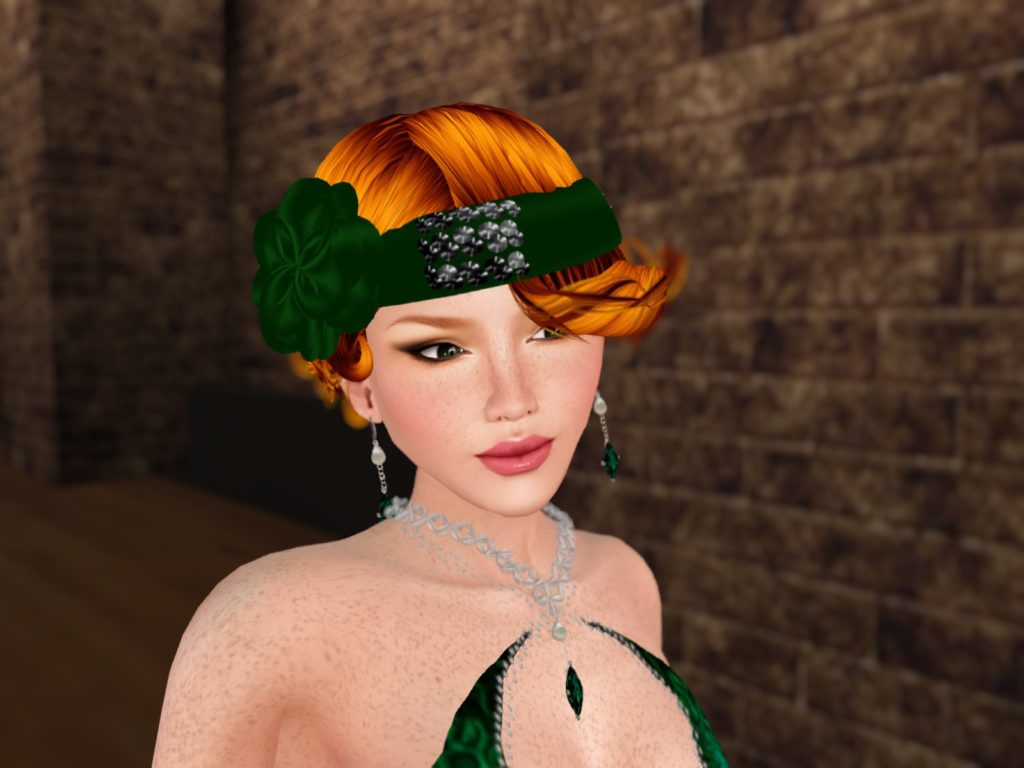 My hair here is "Evelyn" by Alli & Ali. This beautiful little cut features a ribbon and sequins (on both front and back) that are hud-driven for a variety of colours for each. You can also set the ribbon and sequins for 'invisible'. I love to wear it with a pair of goggles up over my forehead for a steampunk outfit as well!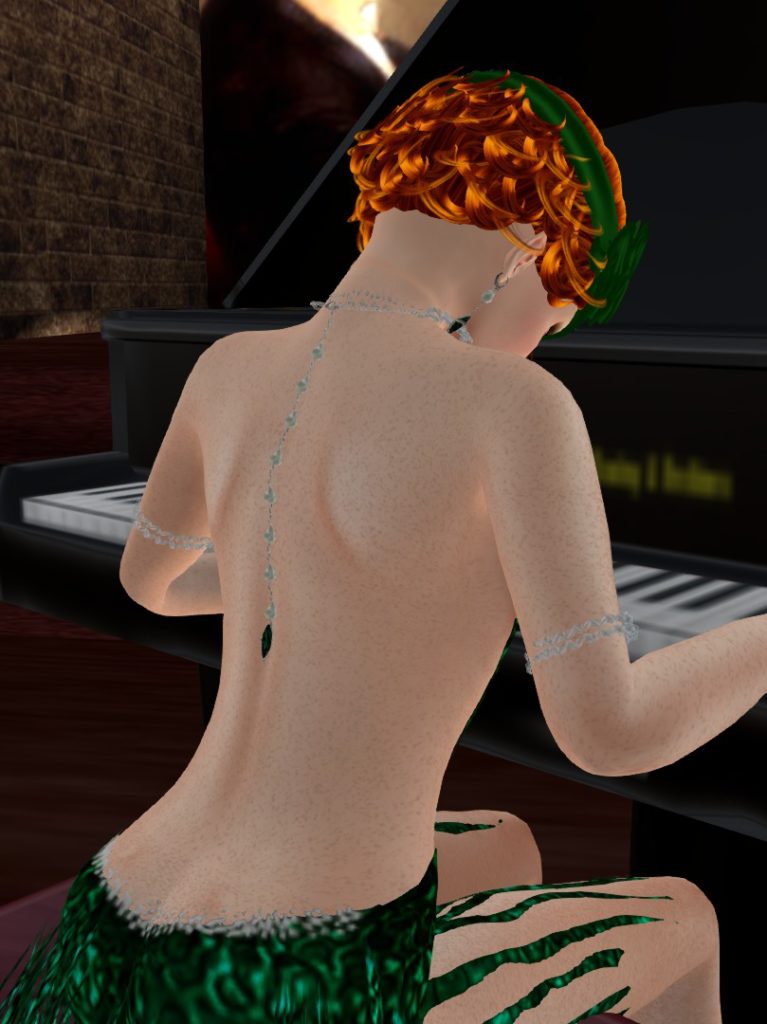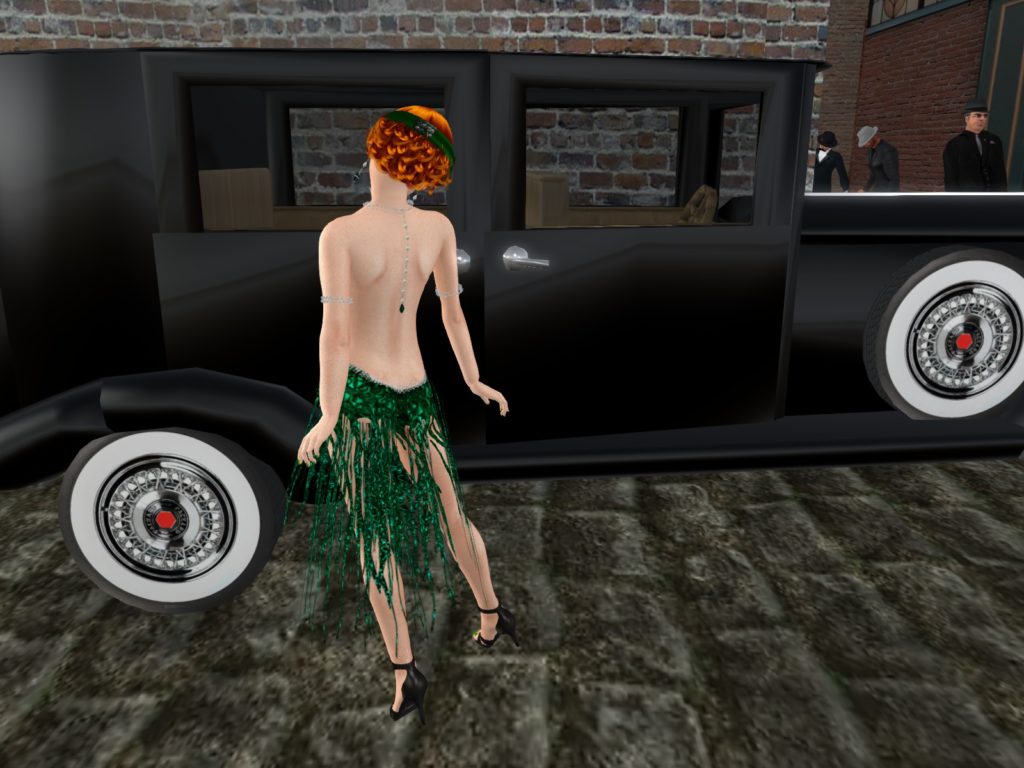 It's time to make my escape before those dodgy fellows in the alley look my way!
Aloha, all!