Some music, because Whit taught me.  🙂   Will I lose friends for Coldplay?
I know, it's already all Hallow's on the far side of the world, but in Europe and the Americas we're still in the Eve!  Happy Hallowe'en, my lovely friends!  How about a little gift from G Field today?  The wonderful Roodvosje shared Death Girl in her lovely post last week, and I fell so in love with it that I had to share it with you in my own way!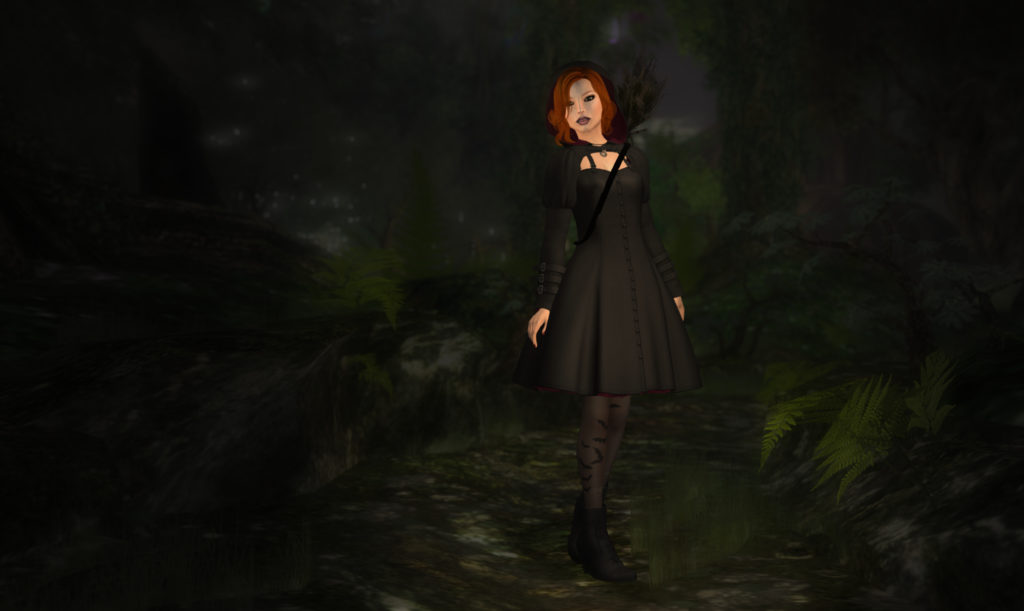 Black is tough to wear — I had to weave special darke magicks about it to keep the white powder sugar that falls from my donuts from showing against it… but the cloak has such a lovely deep crimson lining and beautiful buckle detail!
A quick note about the hood.  Like hats, hoods are tricky, only moreso.  G Field did a fantastic job in leaving enough hair space around the skull, so I was able to find something.  I love Analog Dog, and Val fit very nicely.  I had to do a little editing on some of the strands on the back of my head — you can edit, and go into "edit linked" mode and shrink those pesky pokers and move them individually.  I did a larger piece on this a year or so ago, it's tricky work but not bad.  FIRST FIRST FIRST, always make a copy of the hair!  The hair will always look horrid when you take the hood off, so you want to work with a copy!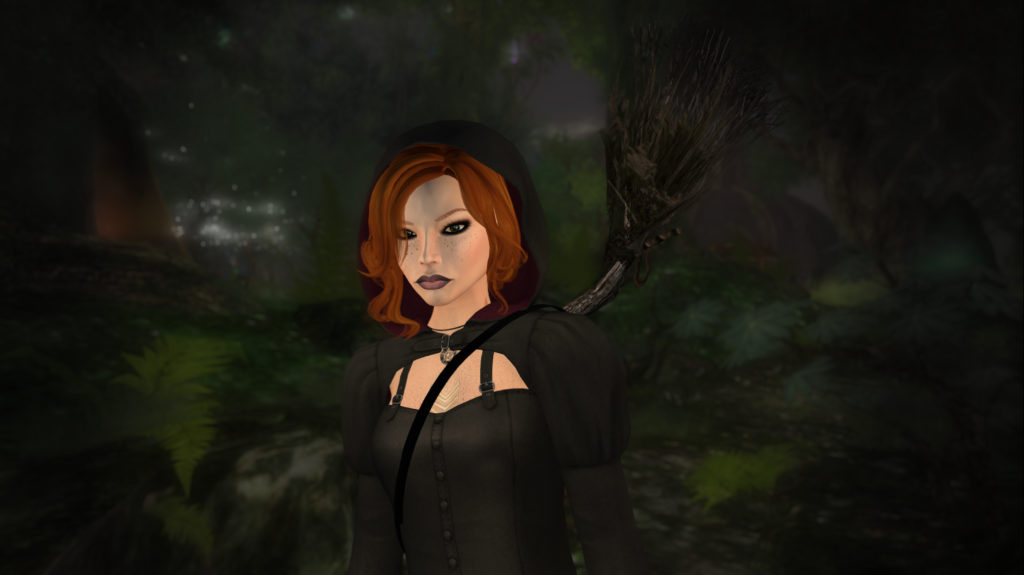 I'm so totally in love with this dress and cloak that I think I'll keep it about.. for whenever I need to show my darke side.
Happy Hallowe'en everyone!  Mahalo — a hui hou!