The latest round of We Love Roleplay opens today, and Silvan Moon Designs has a gorgeous Victorian style gown for your pleasure, the Eleanor Canon Gown.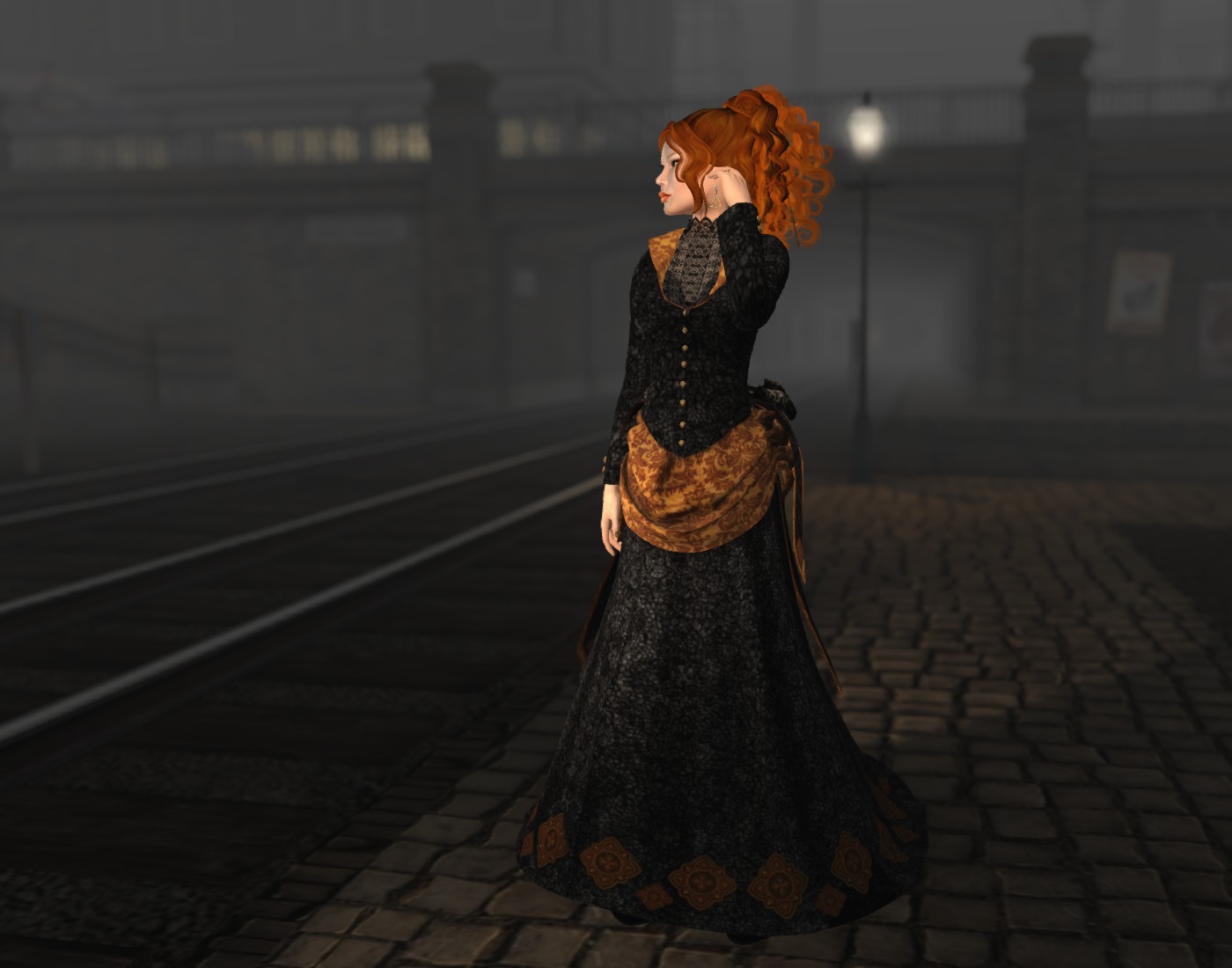 Eight different colours are available.  You're sure to find the one that suits you best — or pick up the fatpack, every one is a treasure.  Eleanor Canon comes in fitmesh for Maitreya and both SLink bodies.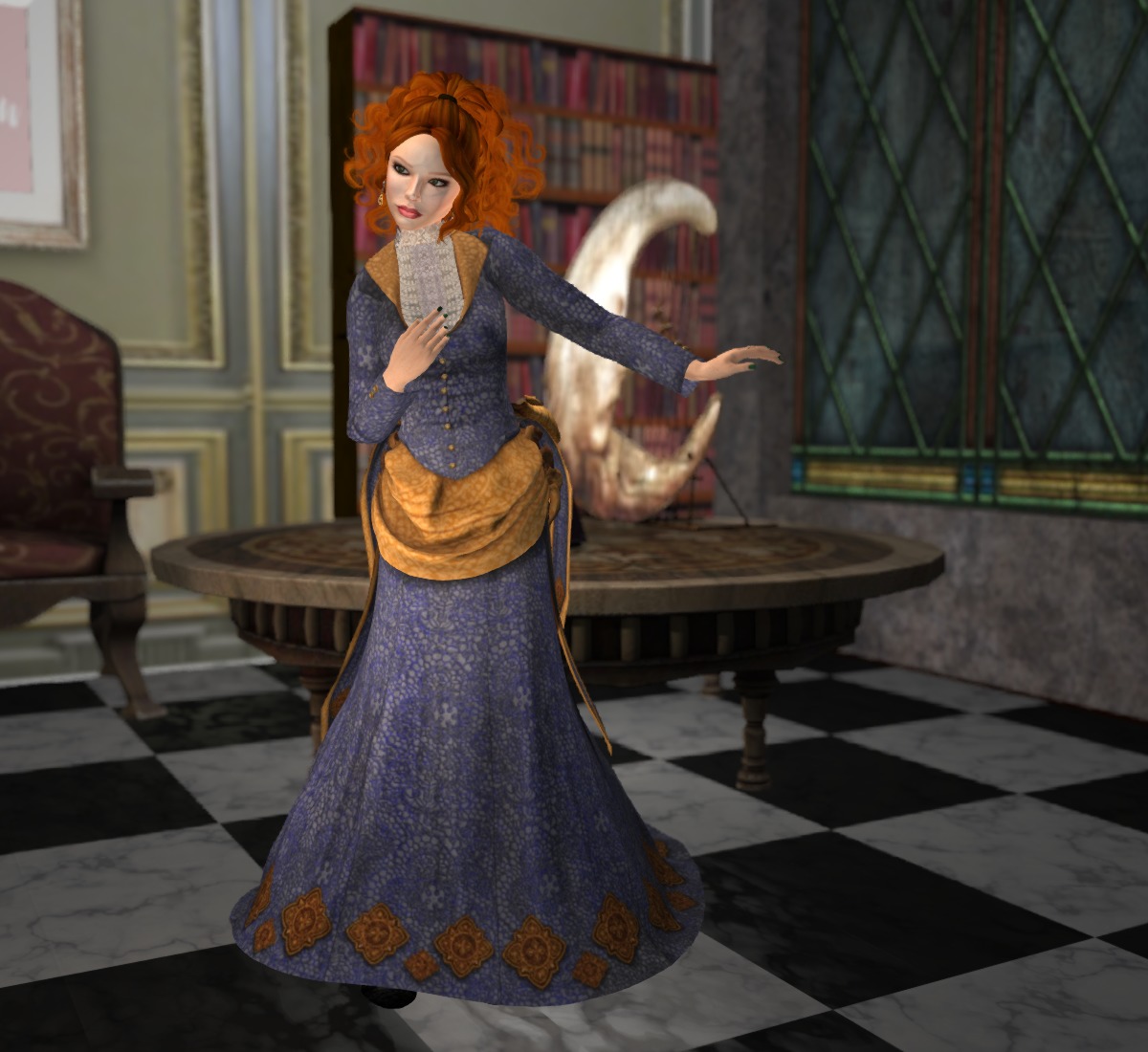 GLITTER — Advent Calendar gift pose
Check out the bustle detail in the back!  I promise, that's definitely more in the caboose than I normally have.  🙂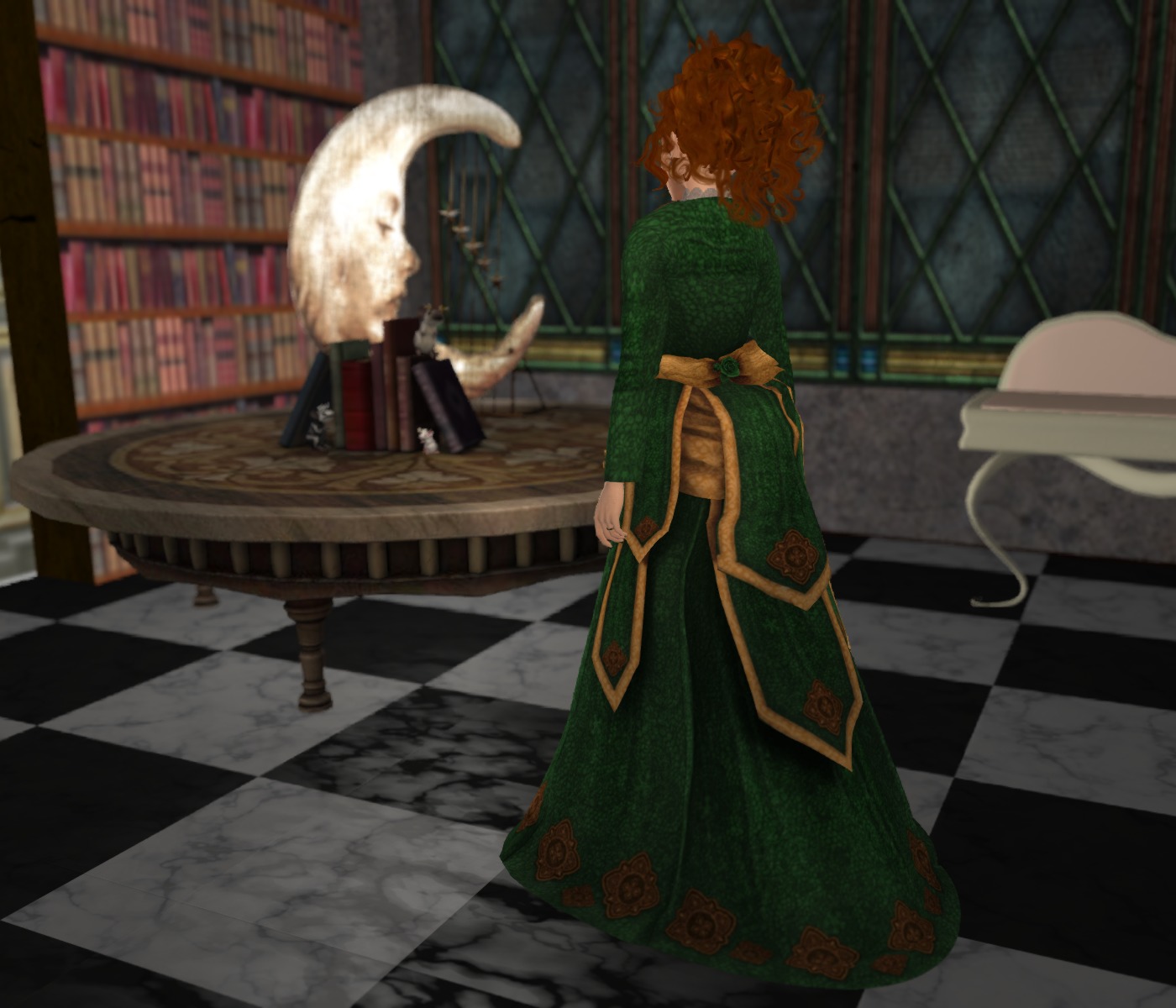 Bee's fine texturing work stands out on the blouse collar.  The lace is just amazing.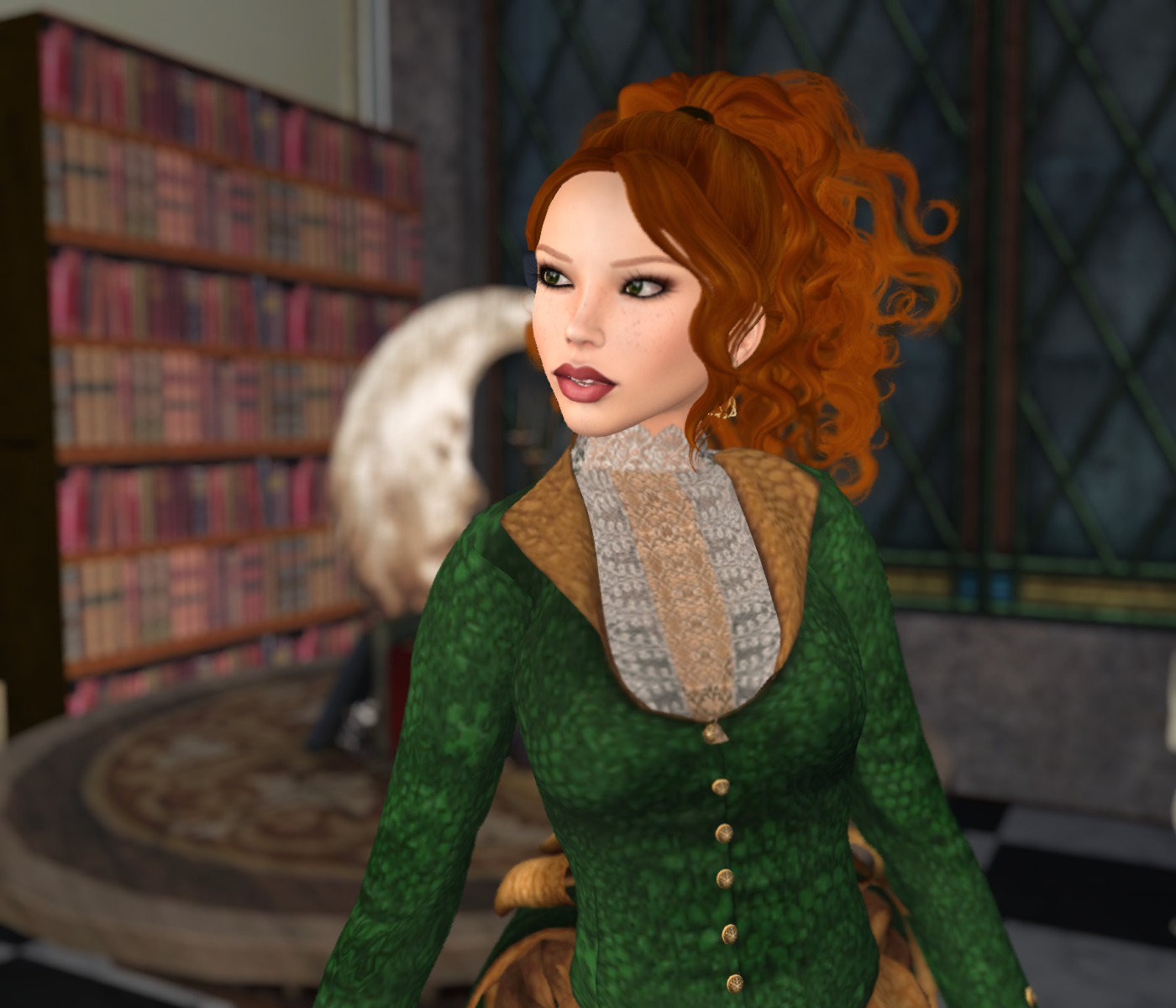 As a side note, you should know that The White Armoury is discontinuing their own clothing line to focus on Silvan Moon Designs' clothing line.  You can pick up older TWA outfits at one heck of a discount right now!
Stop by We Love Roleplay and take a look around!
Mahalo!  A hui hou!