Hehehe, what a great little mini!  This is a hunt item from the HorroRomance Hunt, which runs through the 2nd of November.  It's a L$1 hunt, and there are some nice prizes available.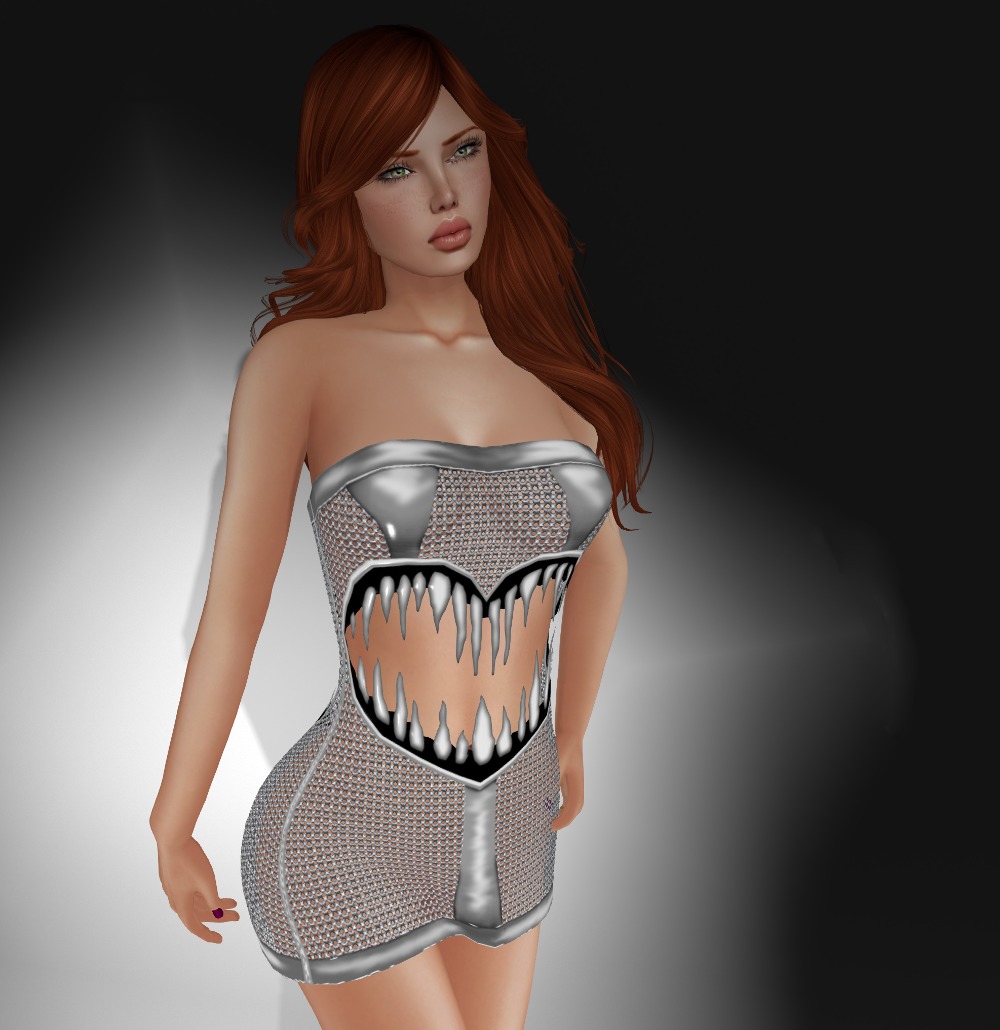 The dress is materials enabled and glitters nicely.  It comes in sizes for Isis, Freya, Venus, Lara, Physique, Hourglass, and TMP (no classic sizes). As you can see, the scary teeth are on both the back and the front!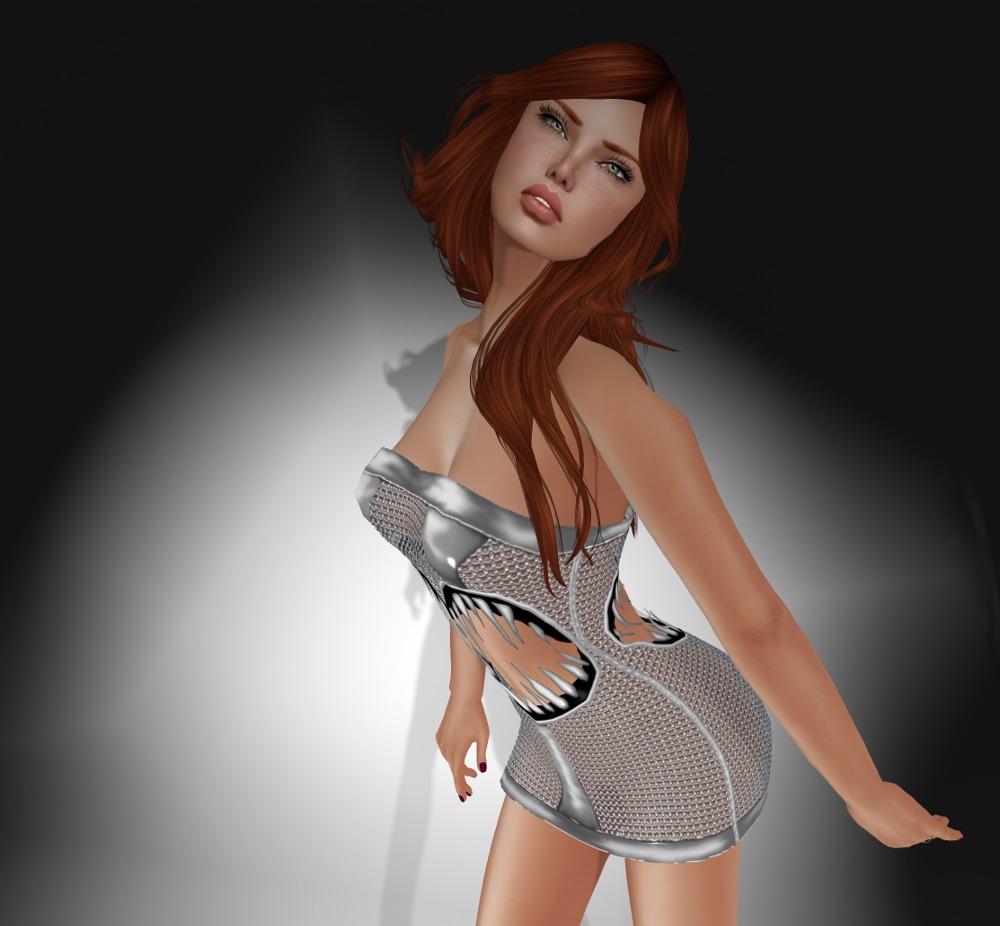 The dress also comes with two addons for each size that put an animated rotating heart in front of the dress, hence the name.  One attachment which I'm wearing below has visible panels and the other is invisible.  The one I'm wearing gives the nicer effect I think.