Hello lovelies!  Look at this amazing little lace mini!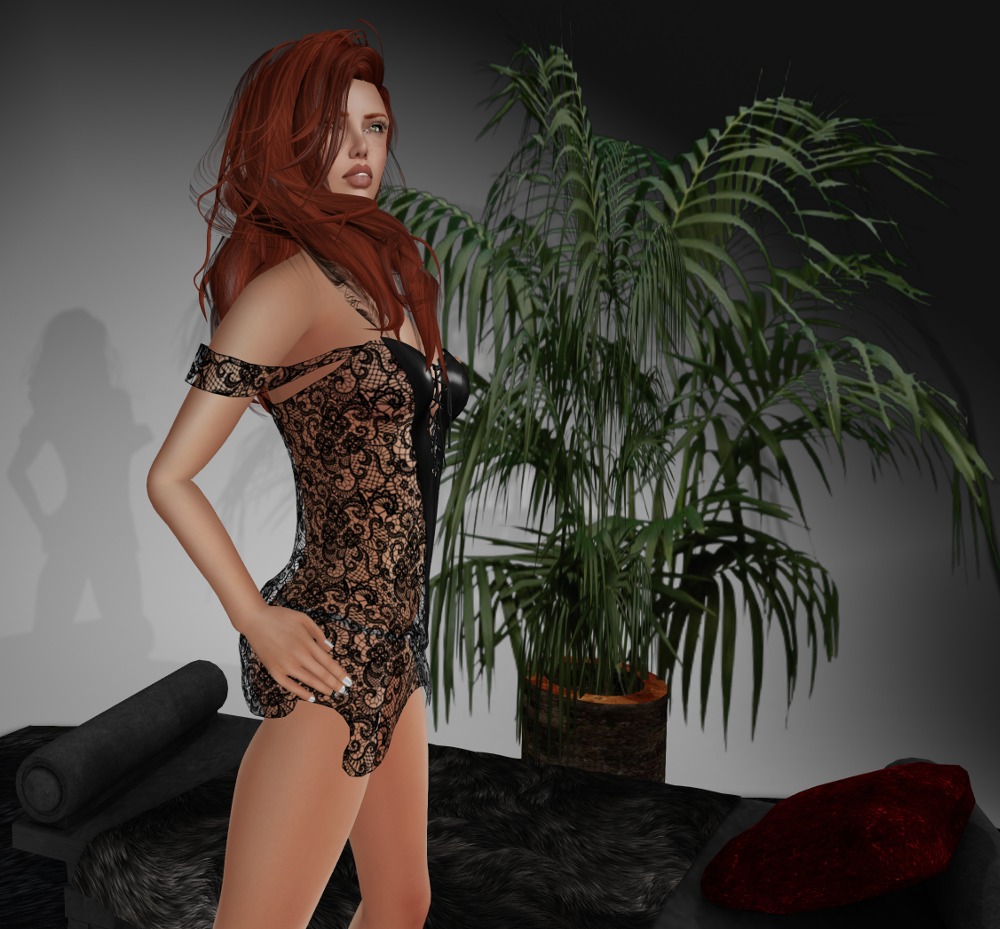 It comes in a bunch of sizes including Ebody, Freya, Venus, Isis, Hourglass, Physique, Lara, TMP, Curvy, Fine, And Ocacin (which I'd never seen before).  There are no standard sizes.  It also has a five color HUD (white, black, tan, dark red, and dark pink) so it will suit most everyone's tastes.
I'm wearing applier panties in the pics, and because of the level of alpha in the dress, you have to be careful you don't get alpha masking issues (for example with tattoos).  But all in all, a wonderful wardrobe addition!