I'm in trouble — or my bank account is.  I've found a merchant doing what I've been waiting for for ages: combine the beauty of mesh and the motion of flexi in the same skirt!  Nur from ALB Dream Fashion features just this:  a mesh top and base skirt, and flexi skirt add-ons that swish and flow as you dance!  WOW!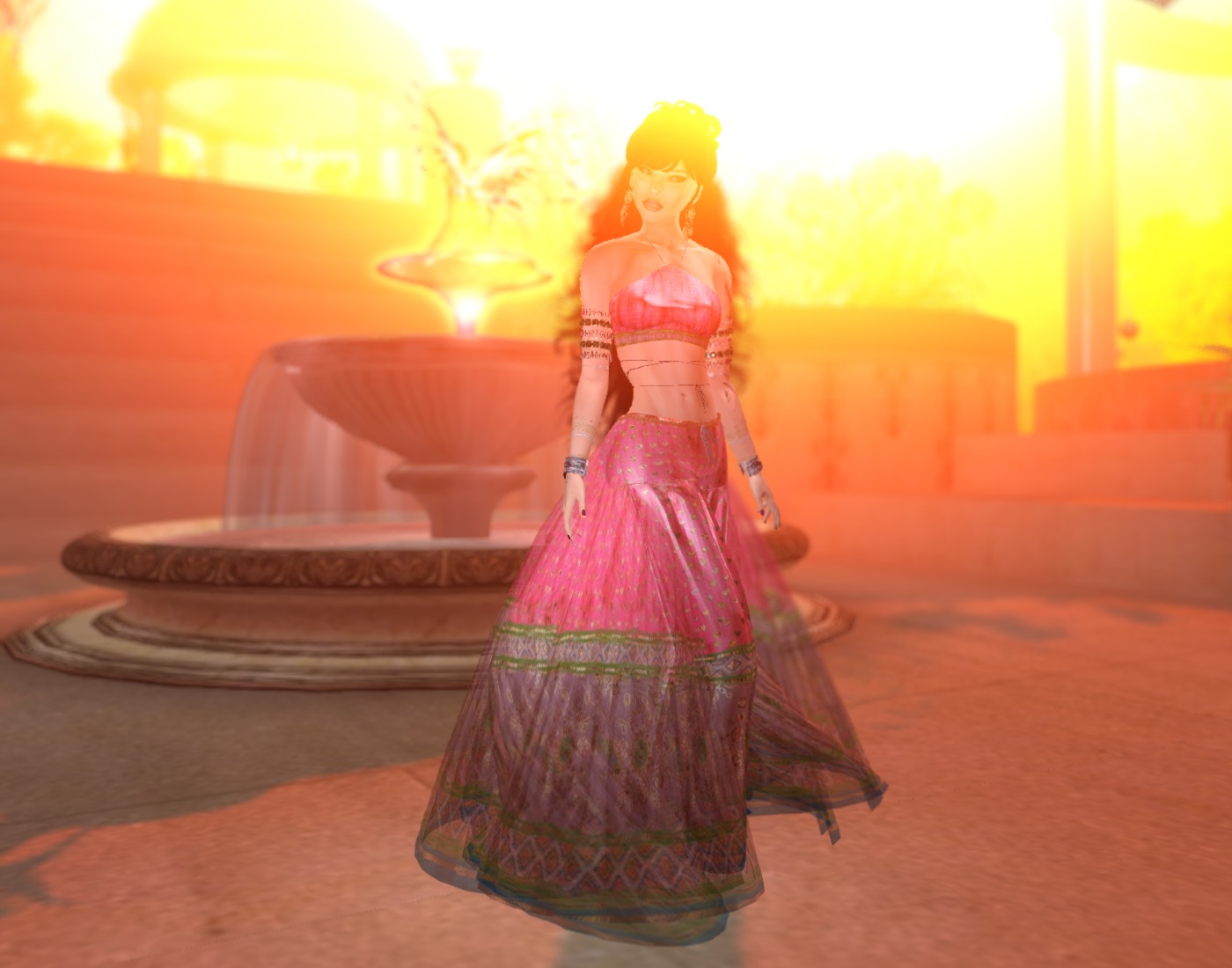 I know there's been some well written posts about the dearth of fitmesh for Belleza bodies lately, and while I don't have Belleza, I certainly sympathise.  Nur comes with fitmesh for all three Belleza bodies, TMP, both SLink and Maitreya.  Well done!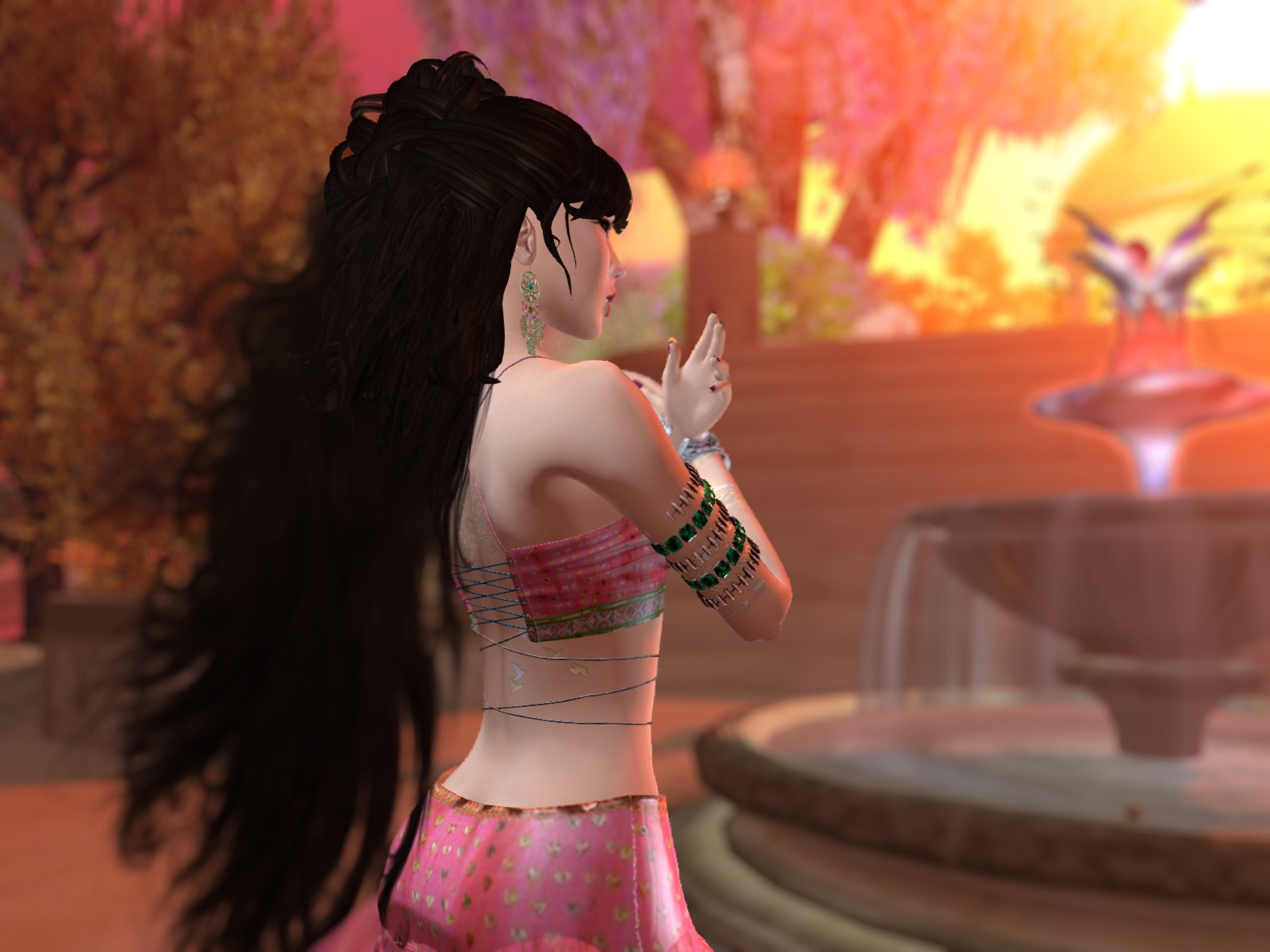 I think I'm going to have to go back to ALB and spend some more money, there are some beautiful flexi skirts there!
Mahalo!  A hui hou!