A fab gothic styled mini dress to show you today!  I picked this up on a hunt I think, but unfortunately I moved the box from the hunt named folder to my backup, and I'm not sure which hunt it was 🙂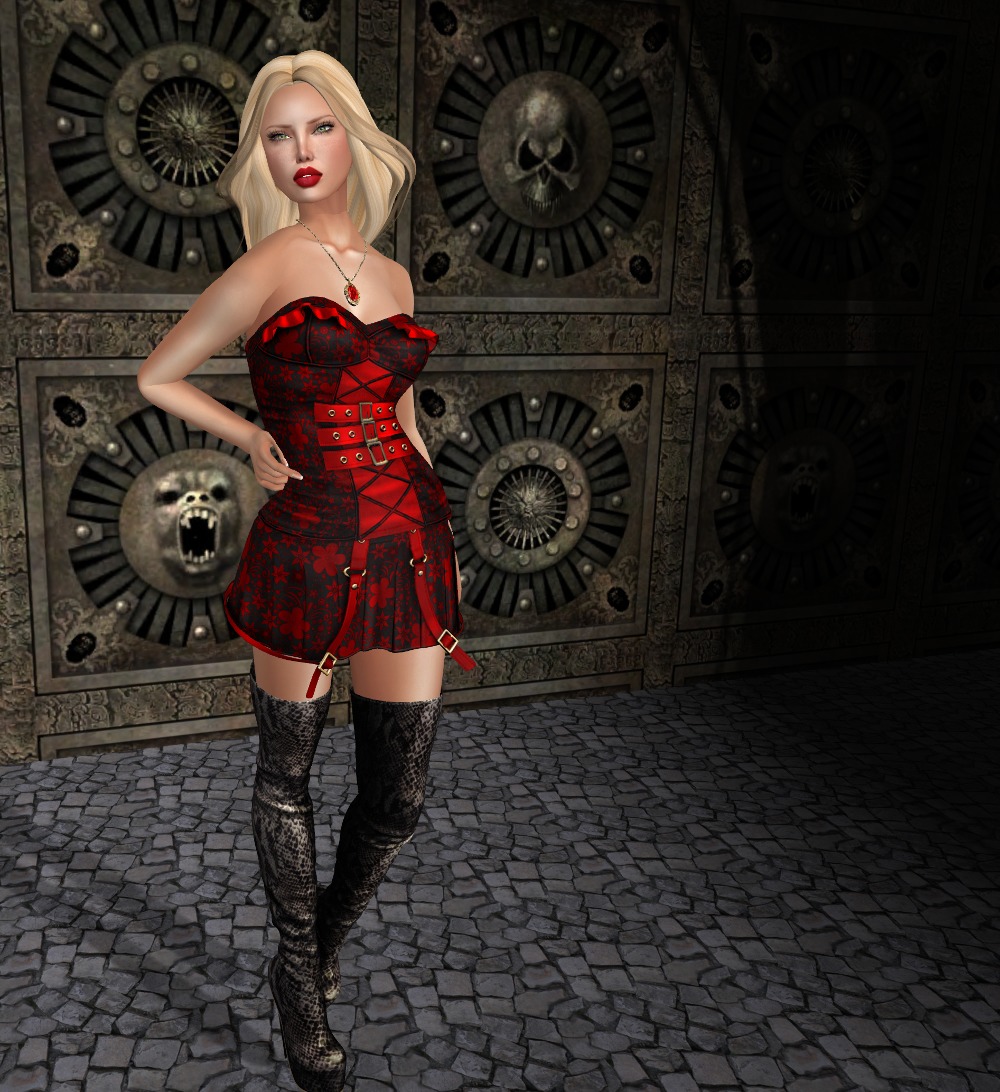 The dress is in classic sizes, plus fitmesh for classic, Isis, Venus, Freya, Lara, Ocacin, eBody, Physique, Hourglass, TMP, Curvy, and Fine.  The frills, flowers, and straps are a nice contrast.  It also includes the necklace and lace black panties on both system and an Omega applier.
I was looking at shoes to wear with it for a couple of days, and I know I wanted thigh boots but the ones I had in mesh were not really suitable, and the ones I had in old prim were definitely not right!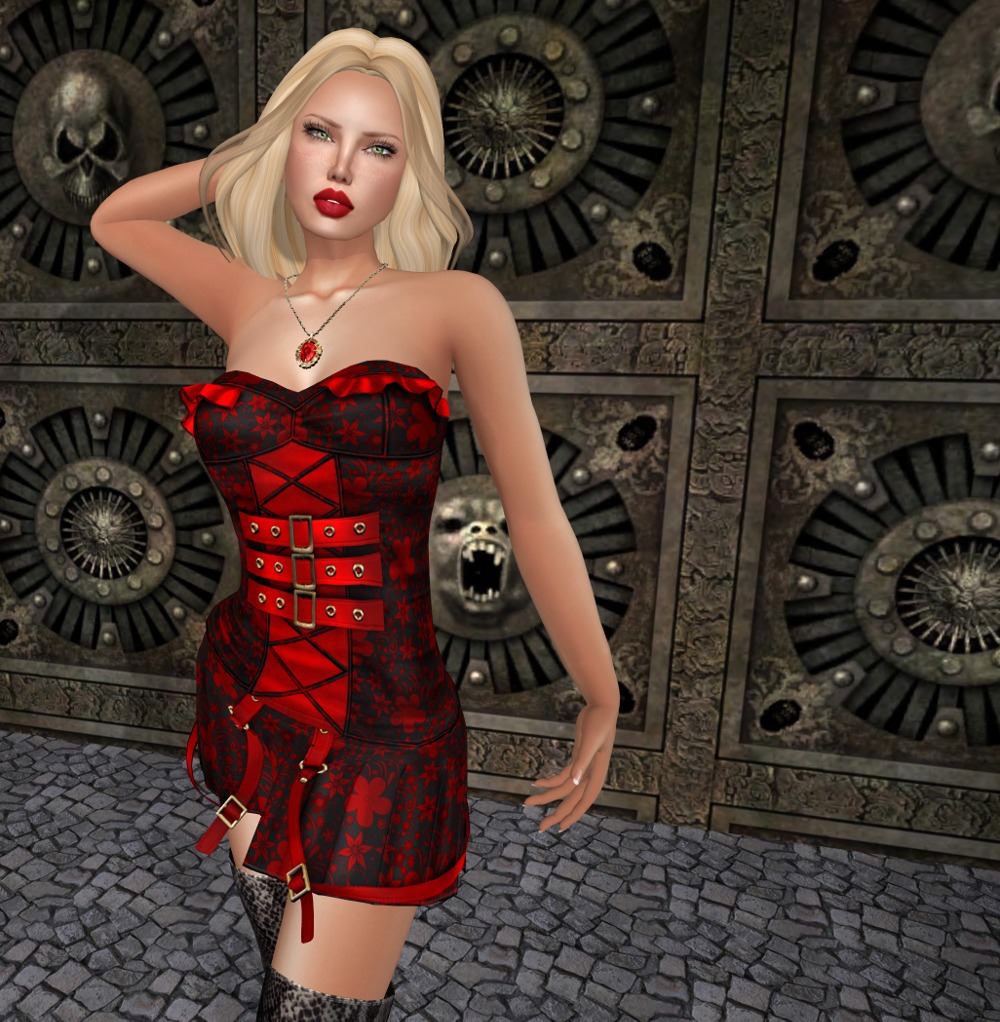 So, believe it or not, after some long overdue unpacking, I came across these, which had probably been languishing in my unopened folder for a month or so, and they work perfectly!  They have sizes for Freya, Venus, Isis, Lara, Hourglass, and Physique, and come with a HUD that let's you pick from 34 (!) colors, and a few selections for the heels.  Wow, sometimes designers are so generous!
I think the look turned out ok?  What do you think?