The third Biker Hunt is going on at the moment, and runs through until the 28th of November.  There are female, male, and unisex gifts available, all for L$1 each.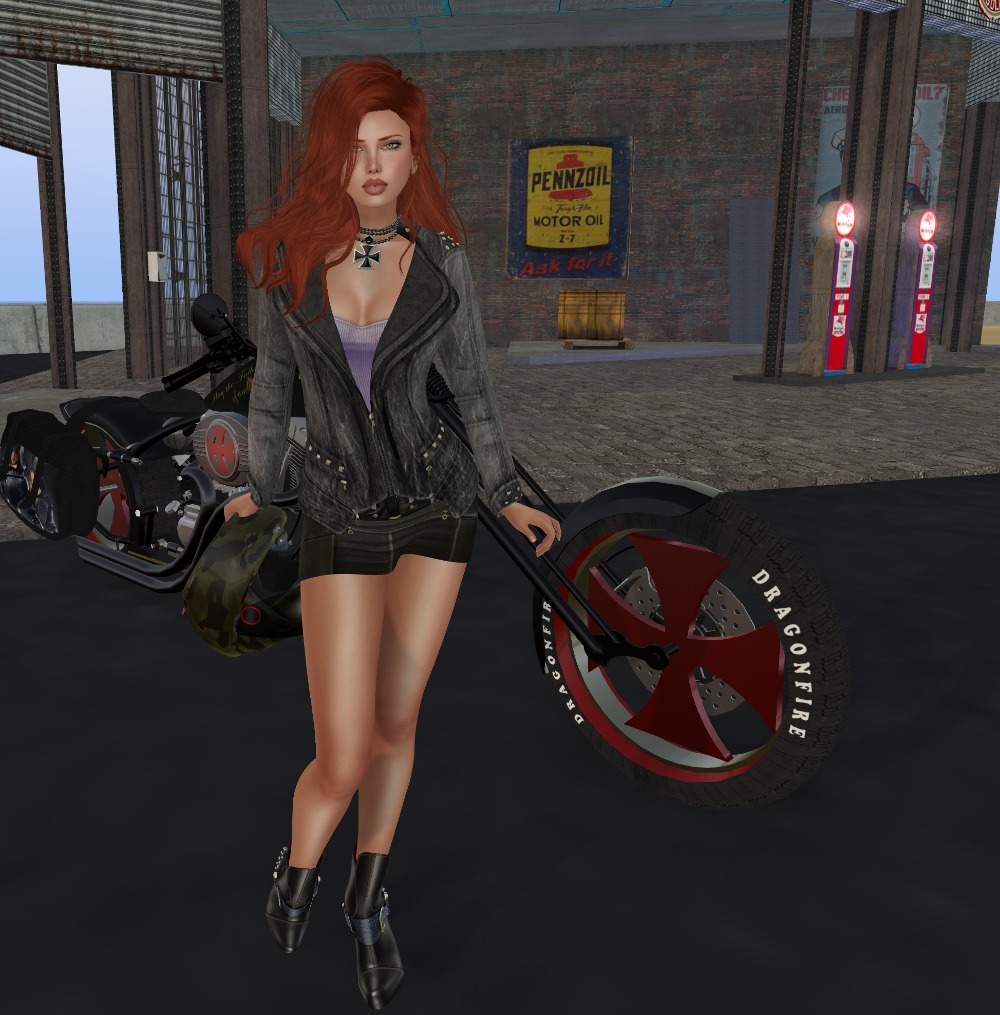 This outfit consists of a jacket, skirt, and boots all from the hunt.
The jacket is in standard sizes, plus fitmesh for Freya, Isis, Venus, Hourglass, Physique, Ebody, Lara, TMP, Curvy, and Fine.  The skirt has fitmesh sizes for classic, Ebody, Freya, Isis, Venus, Lara, Hourglass, Physique, Curvy, Fine, and TMP.
The boots don't require any special feet.
I added a tank top under the jacket and some appropriate jewelry to complete the look!  Pretty good for a little hunt time and L$3, don't you think?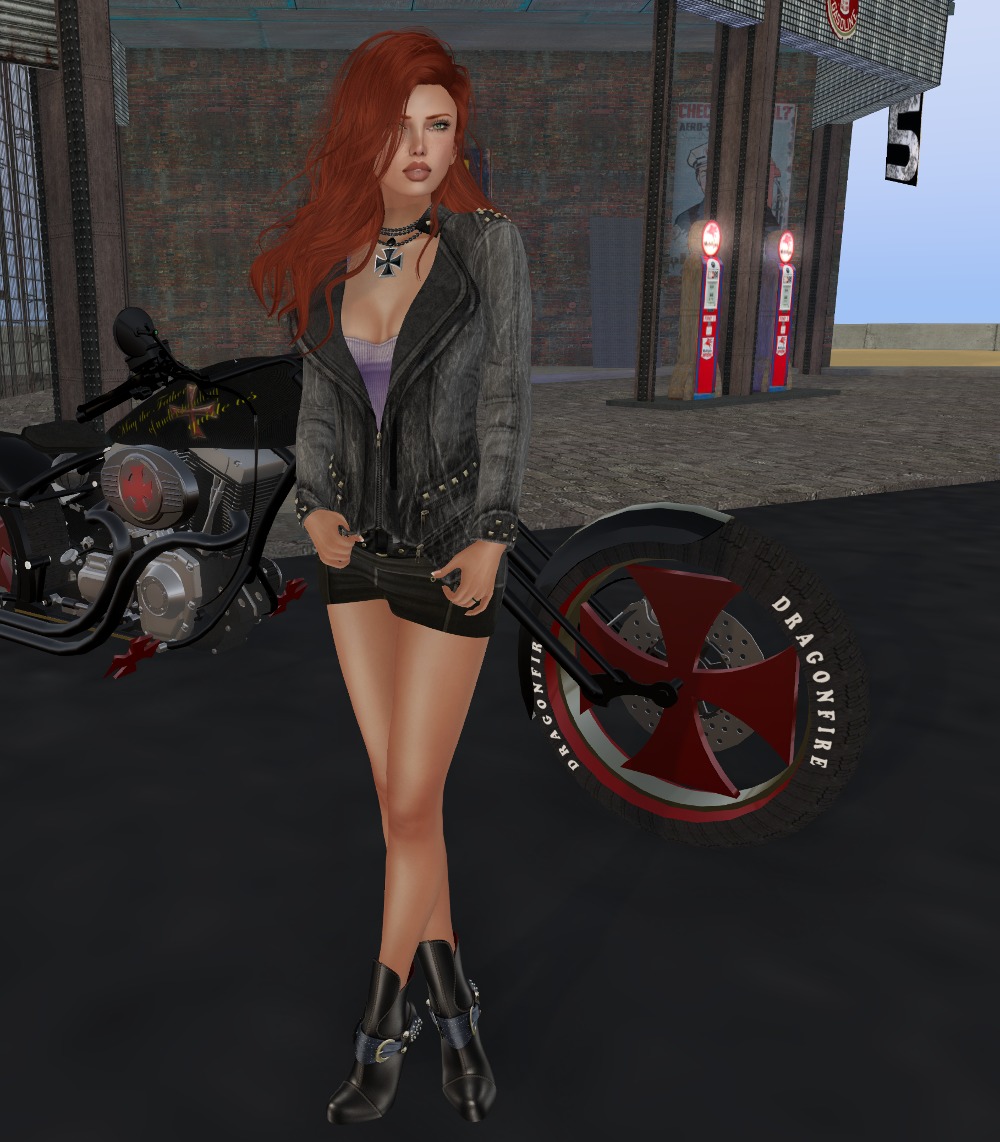 And a big "Thanks" to Diranara Custom Bikes for the photo op with one of their great bikes 🙂