Two lovely friends found the perfect dress for me — Mahina by [AdN] Designs.  It's a light and fluttery beach dress, a perfect little flirty fashion as you hit the waves.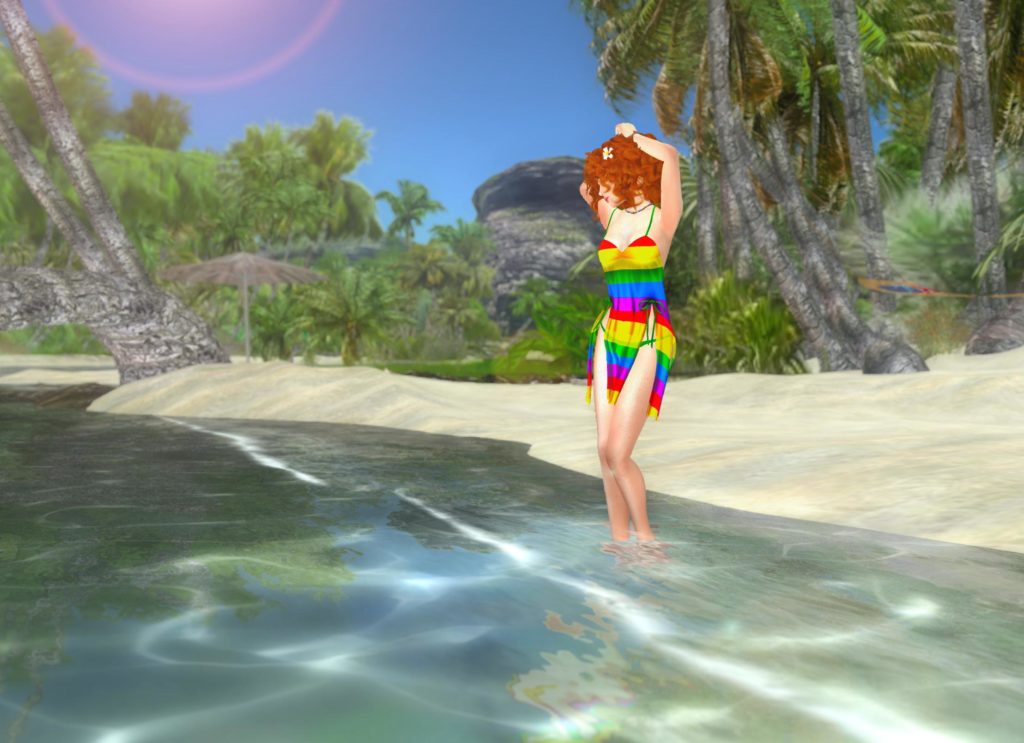 Mahina features a lovely little colour-texture HUD, but I think I'm in love with the rainbow!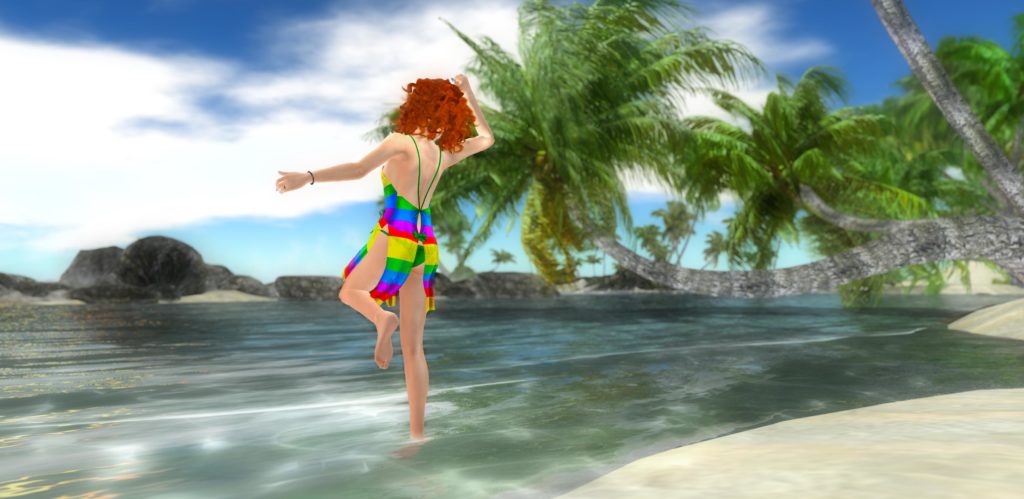 Mahalo nui loa to Frani and Keko for my lovely gift.  You two are so sweet and I'm so happy that you're part of my life!  And thank you, dear readers, for stopping by to share!
Mahalo!   A hui hou!