I make it a point not to re-blog old items, but sometimes you have to.  I first blogged the Snowmoon Silk Road tunic and pants from Spyralle almost two years ago — just a few weeks shy of two years.  Do you want a good laugh?  Go back and take a look at that post!
There's a good reason to come back to the Silk Road tunic — Kerryth has created Eagle of the Snows, a new headdressb designed to complement Snowmoon, and it's available only at Genre!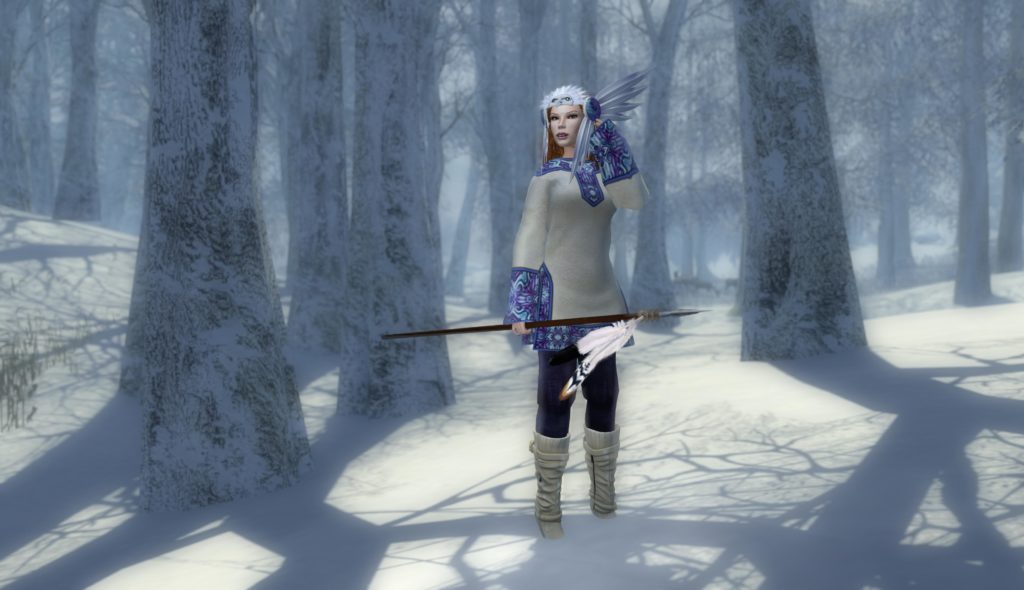 Eagle of the Snows has a number of wonderful options!  There is a removable mask-like portion (shown attached above, and removed, below).  There is also a texture HUD that allows three different pattern choices for the front and side gems.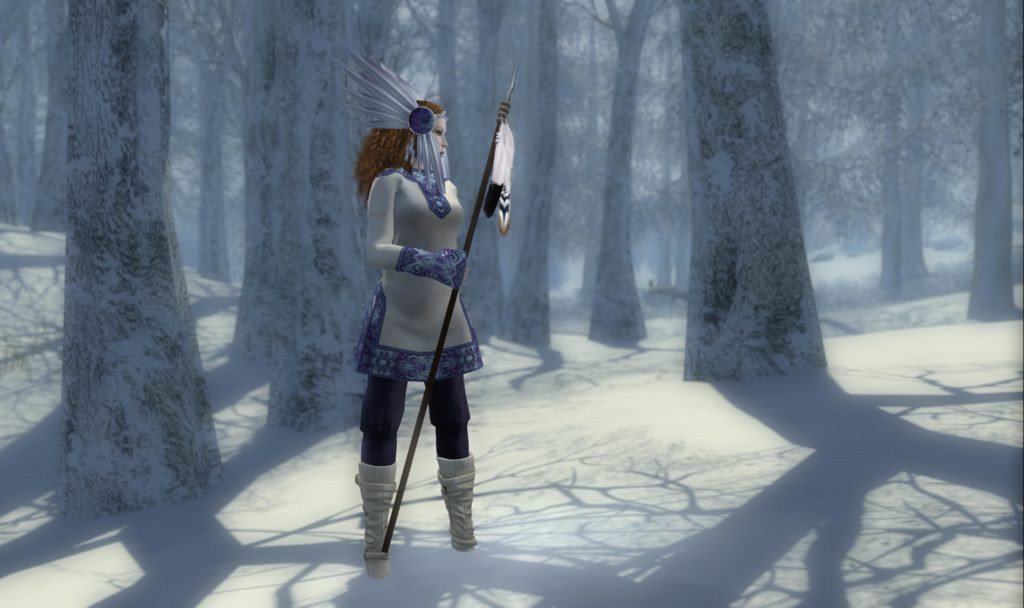 The War Lance from Dragonsfyre was just what I needed to complete the ensemble.  It's very nicely done, my only problem was that while resizeable, the minimum size was too big for a "normal" sized avatar (that is, my height of just under 2 m tall).  No problems, I was able to edit -> edit linked and resize the staff and adjust the feathers just right!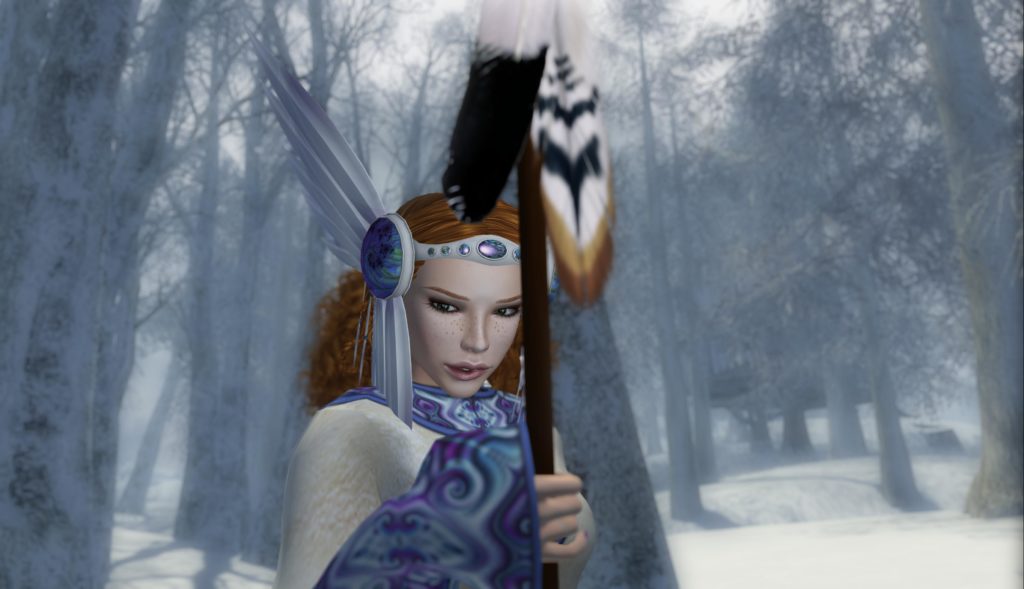 Okay, now for the bad news.  This is the last time for Genre!  Spyralle has been a part of Genre for a very long time, and Eagle of the Snows is a bit of a good-bye to this wonderful event.
Do stop by, let's give Genre a good send-off!
Mahalo!  A hui hou!