Melora at Oubliette has a beautiful little combo of separates inspired by The Craft for the latest round of Suicide Dollz!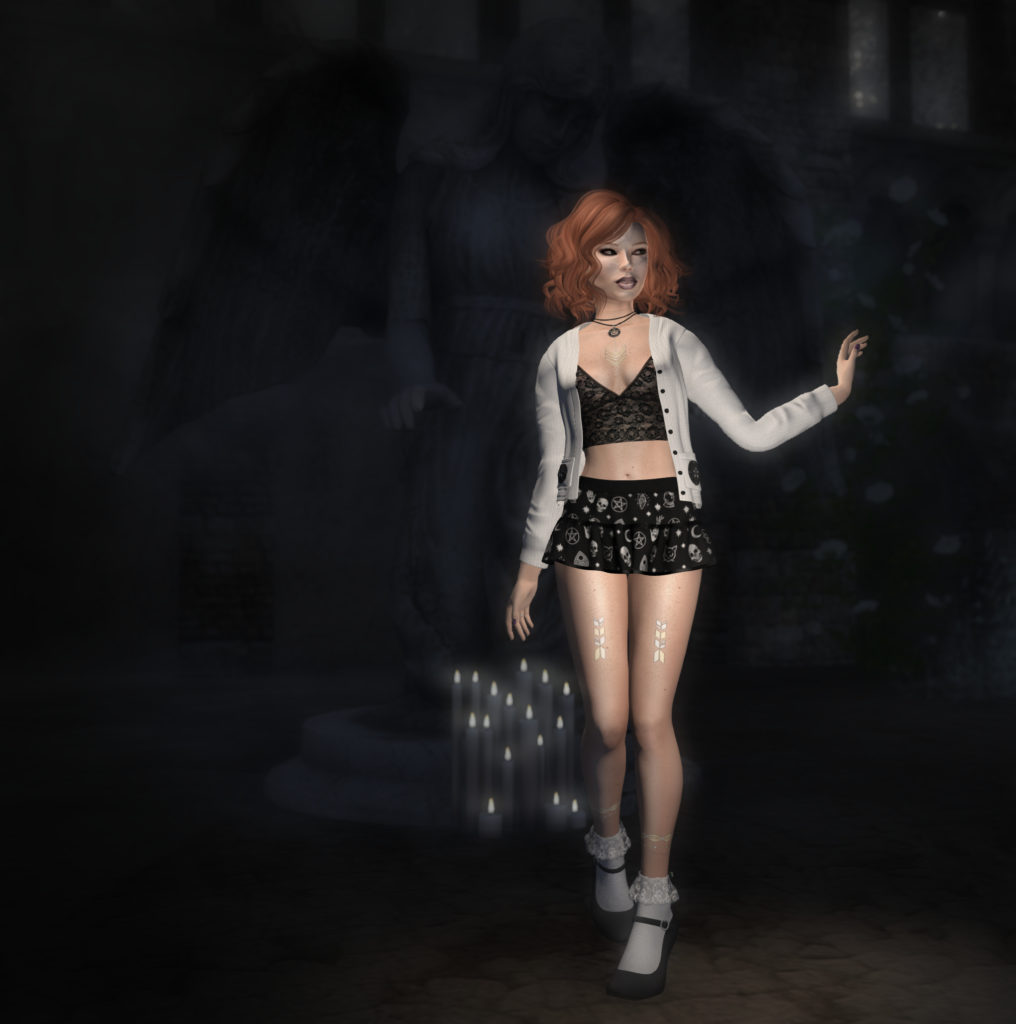 The fatpack HUDs for the Penty Cardiagn and the Dia skirt come with two bonus colours not available separately!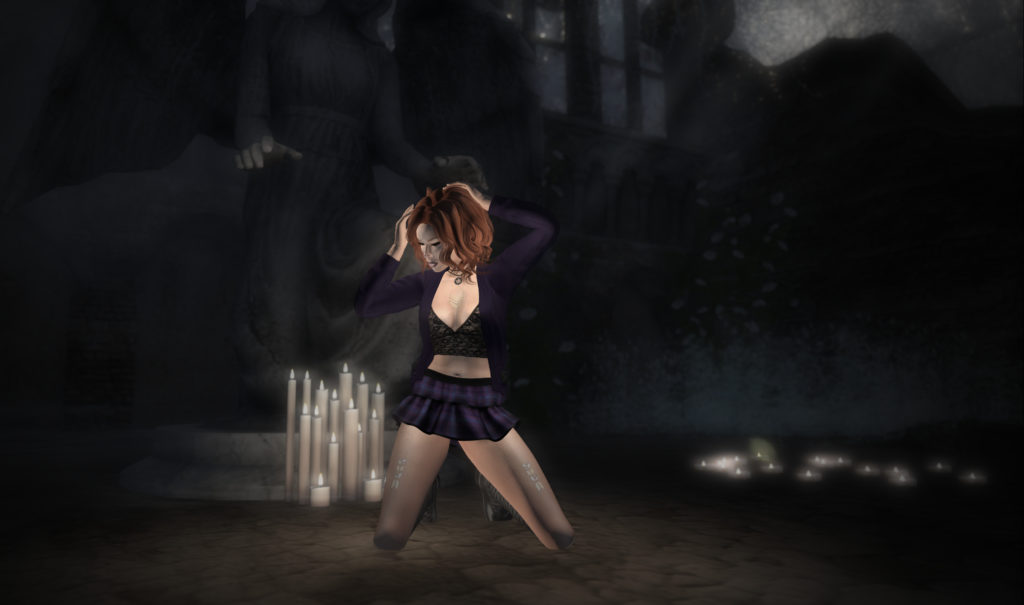 Like all magic spells, this one is fleeting: the current round of Suicide Dollz is over at the end of this week.  Wiggle your nose and magic yourself over today.
Mahalo!  A hui hou!