Solas and Bee at Silvan Moon Designs have created a new magical gown for the latest round of Enchantment.  The theme this round is the story of Beauty and the Beast, and Solas and Bee have created Belle's Enchanted Ball Gown just for the occasion!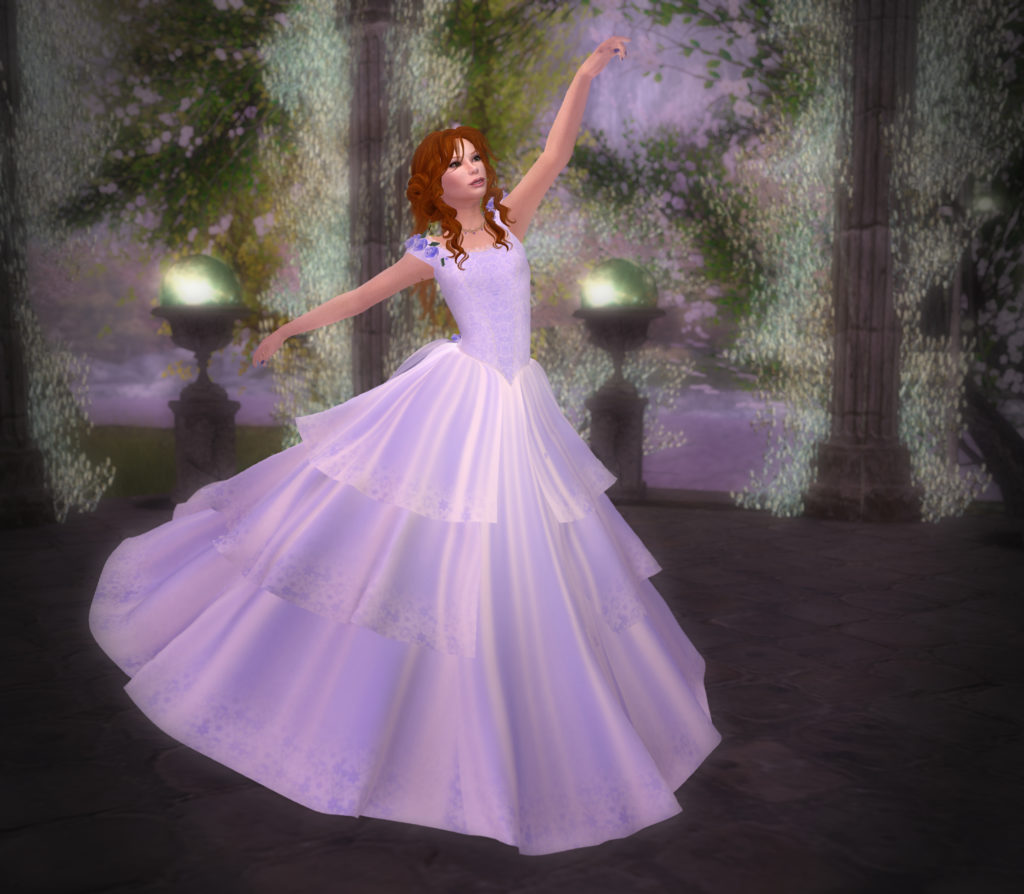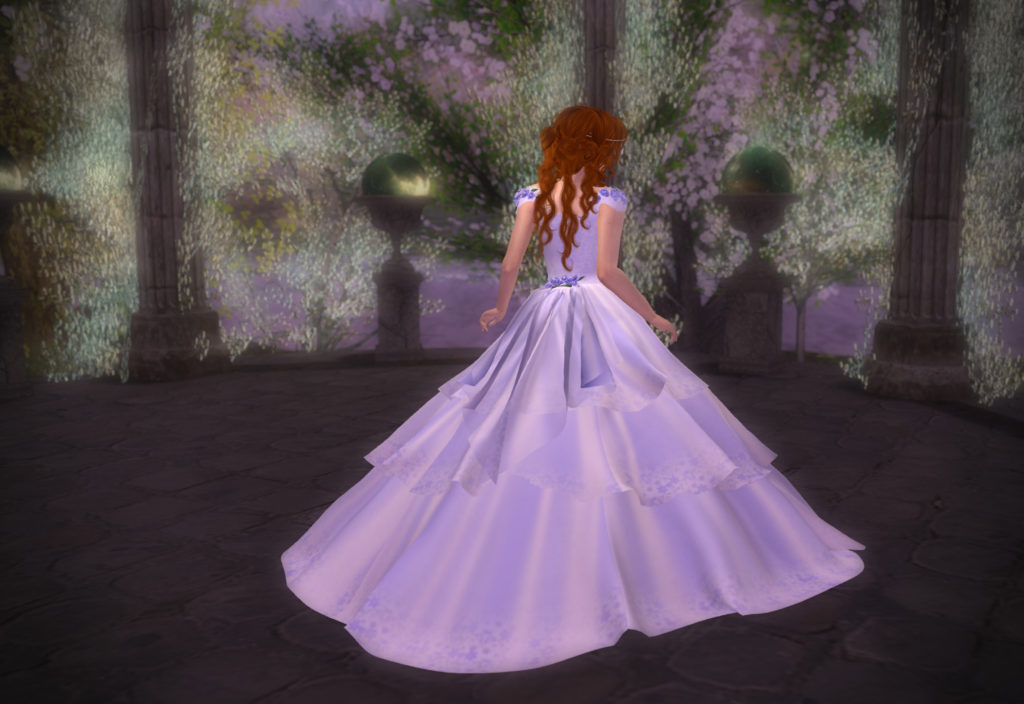 Belle's Enchanted Ball Gown comes in six lovely colours and fitmesh for both SLink bodies and Maitreya Lara.  Still no fitmesh for Belleza bodies; hopefully Solas will start supporting those soon!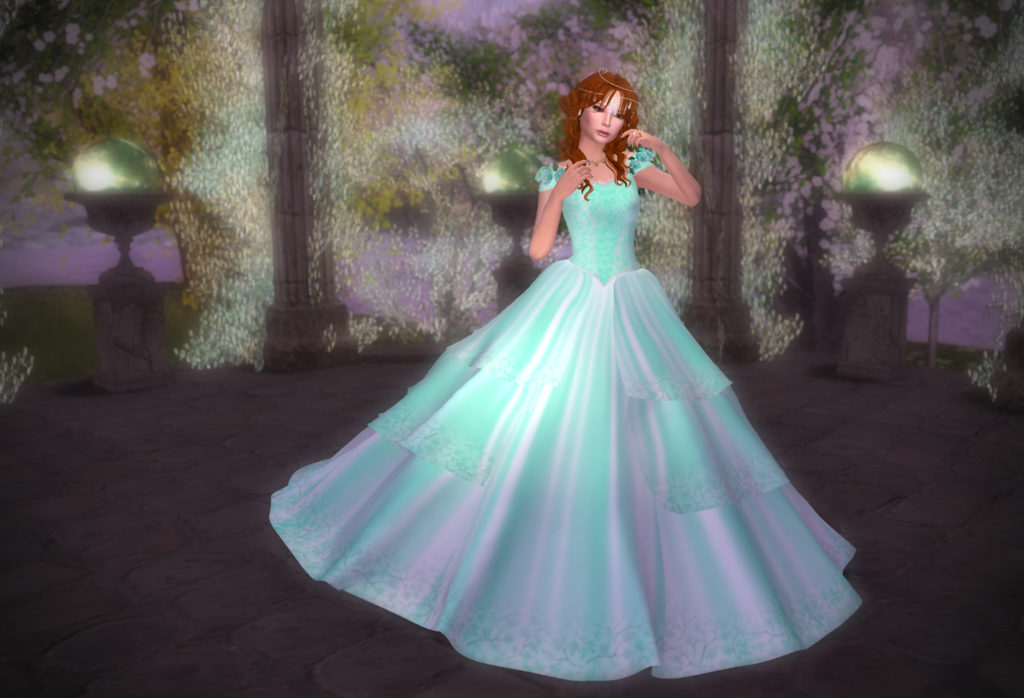 Kerryth at Spyralle really creates some finely-detailed jewelry, and the Like Gentle Tears tiara just magically seems to suit this gown.  Rain features a five-colour HUD that allows you to tint the hanging crystals in five shimmery light shades.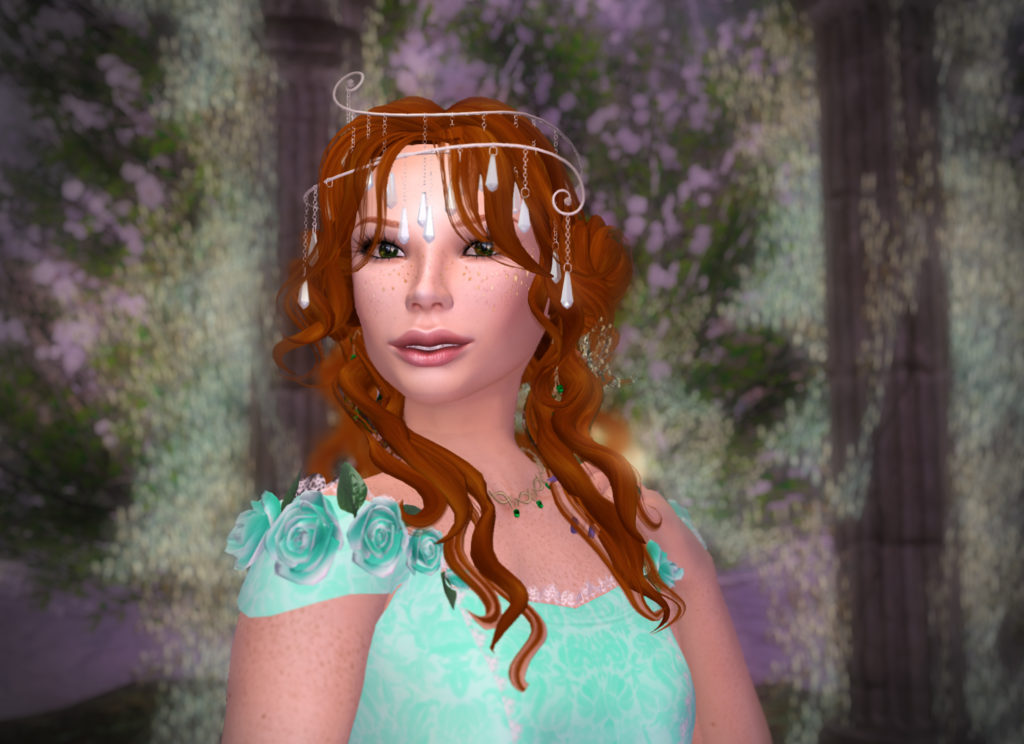 The Enchantment sim is really something rather amazing, the builders have put a lot of work into creating the scene, and many merchants (such as Solas and Bee) have created lovely pieces just for this event.  Stop by and take a look!
Mahalo!  A hui hou!