Put simply, these are the best pair of leather pants I've ever seen in SL.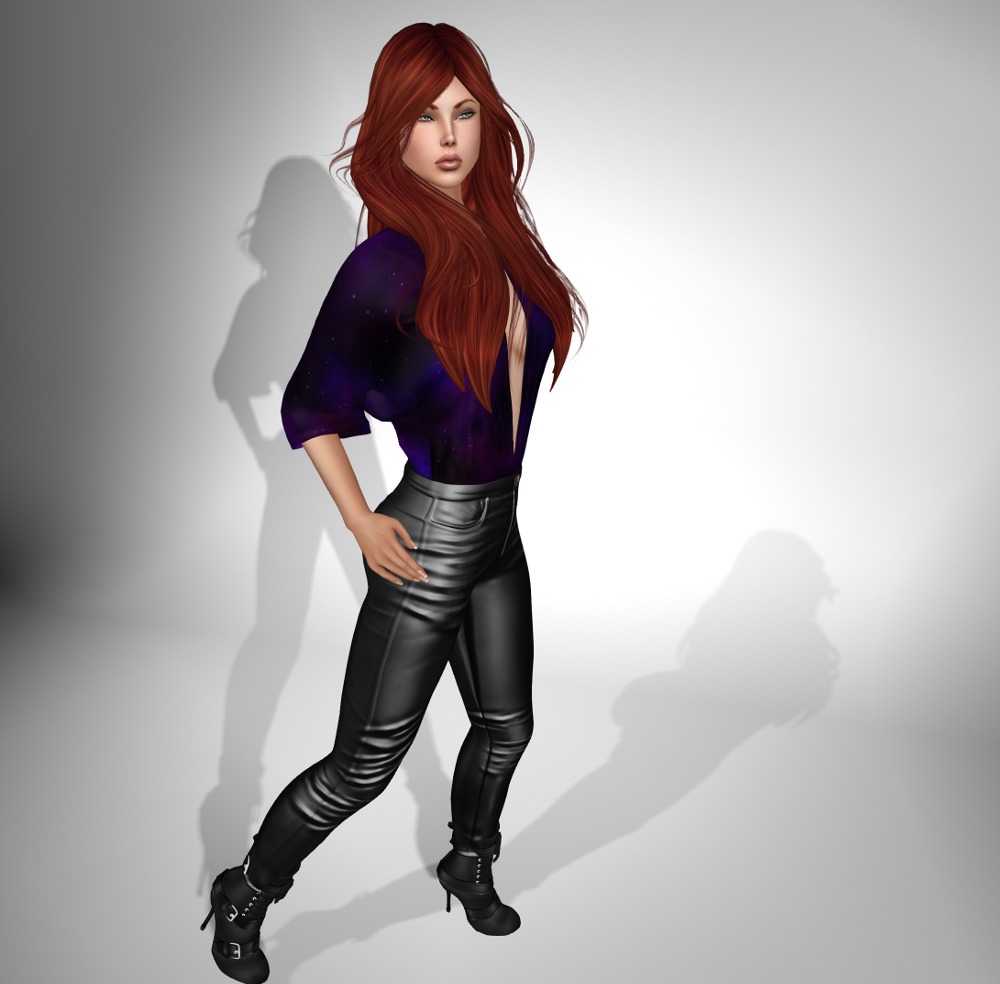 The pants and top are separate and come in classic mesh sizes, plus fitmesh for Curvy, Fine, Lara, Isis, Venus, Freya, EBody, Oscacis, and TMP.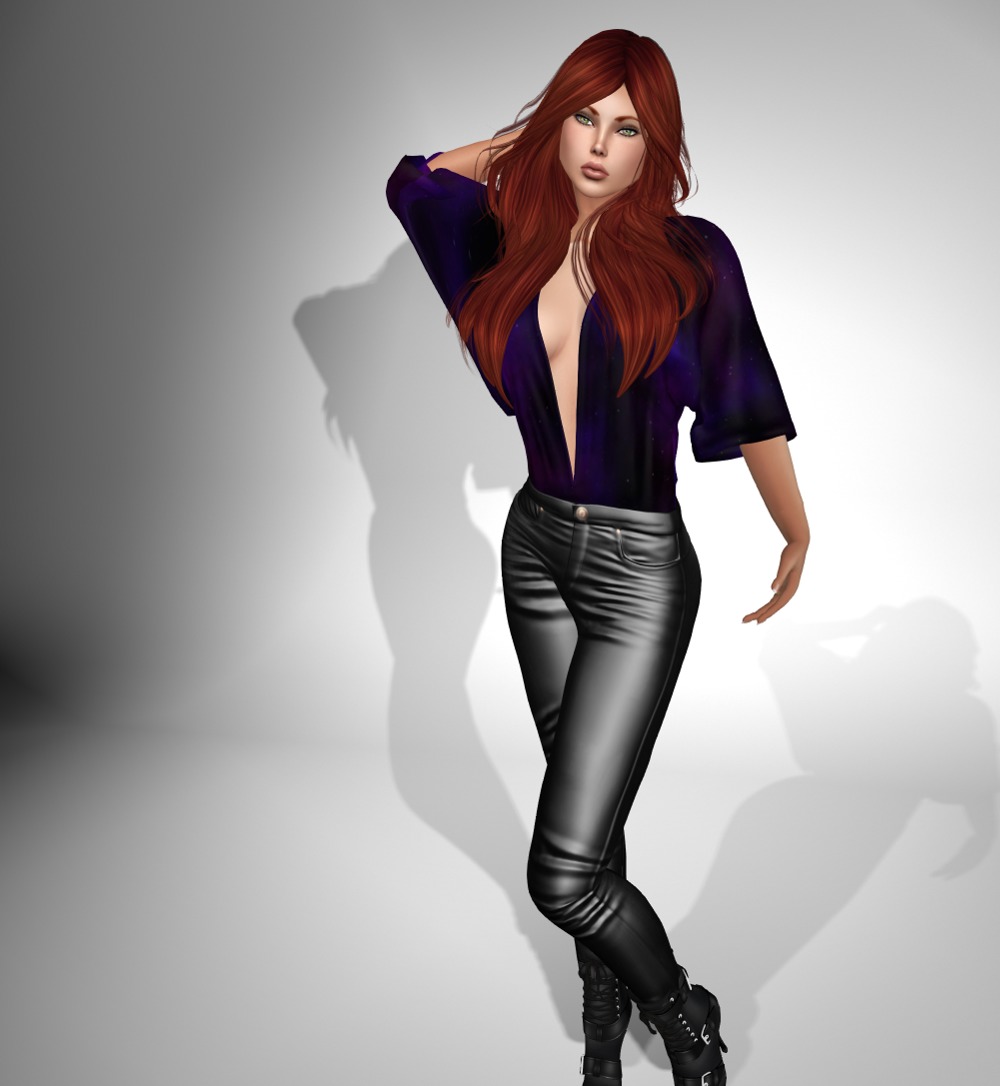 The use of materials on the pants gives them a wonderful polished leather look, that changes subtly as you move.  When you take into account the fabric detailing and the fit, they are the best!