I don't know what to do with this top, it's too pony BDSM for me!  But I wanted to show it to you as the craftsmanship is awesome.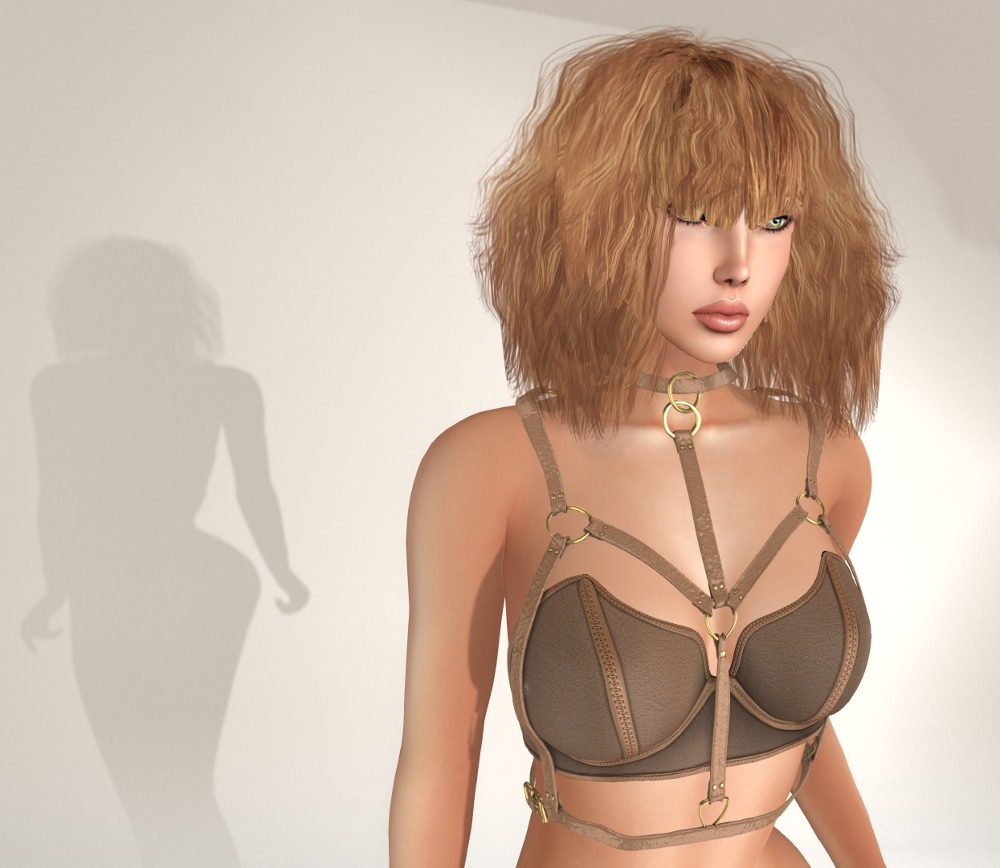 Sizes include fits for Freya, Isis, Lara, Physique, and Hourglass.
The texturing and modeling are super!  Look at the stitching, and the textures on the leather.  This is excellent work!  This was a free gift from an event, and it includes a HUD to change the texture on the rings.  It's also available in other colors from the store.