One of the things I'm most happy about in Second Life is that we're not just a game, we're not just playing about, we do try to make a difference.  Creations for Parkinson's has organised a major Hallowe'en event to support the Michael J. Fox Foundation's Team Fox in support of research of Parkinson's Disease.  100 per cent of all proceeds from the Gotham Island Event will be donated to Team Fox!
Solas and Bee at Silvan Moon Designs are taking part with two wonderful creations.  Spirit of Hope is an all fitmesh gown and overskirt for SLink Physique and Maitreya Lara.  It is beautiful and simple and elegant.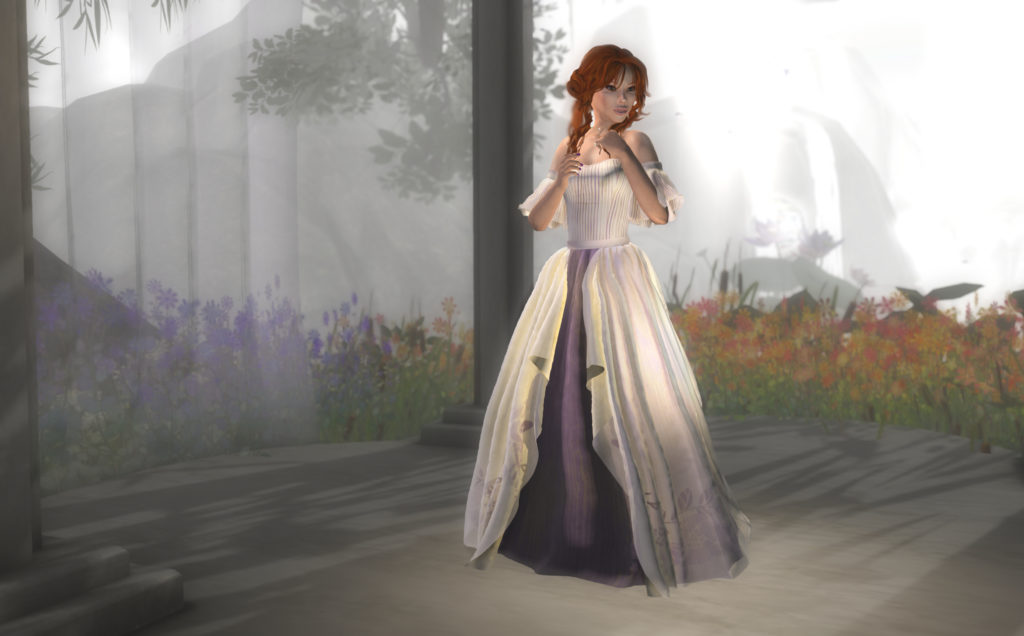 Spirit's overskirt features beautiful pale lavender floral accents that complement the lavender skirting on the gown.  Bee has really outdone herself with the texturing here!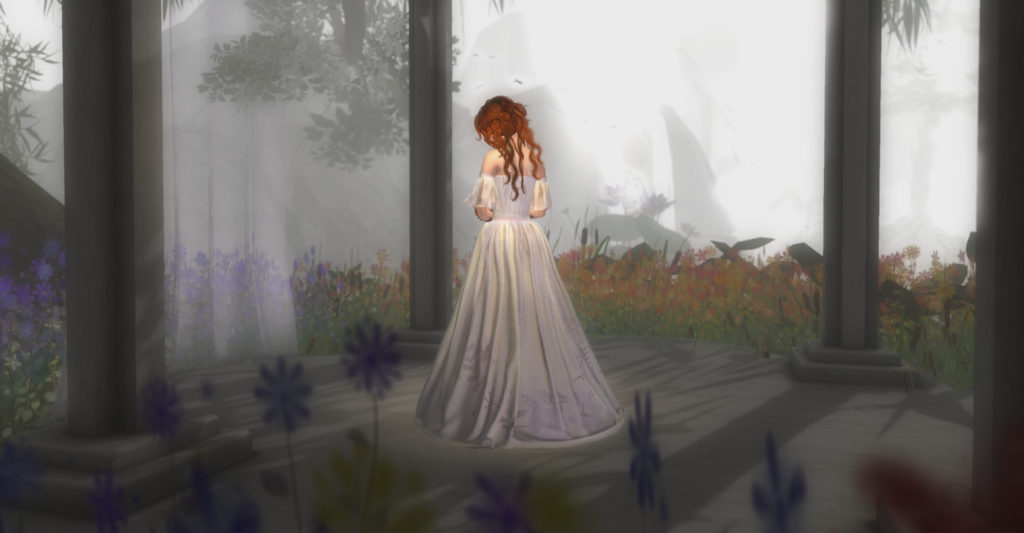 Please visit Gotham Island Event and financially support the fight to end Parkinson's Disease.  Researchers are making progress, but they need the funding to carry out the work!  We can end this debilitating syndrome!
Mahalo!  A hui hou!