So, for your holiday trivia, no one seems to know exactly why rabbits are associated with the Christian Easter tradition.  Neo-pagans point to an old Germanic goddess Ēostre, who supposedly was associated with rabbits… and eggs… and whose name and traditions were hijacked.  Others are quite quick to claim that the only evidence for Ēostre comes from one mention by the Venerable Bede, and there's no sign of rabbits or eggs in that story, and it's just the neo-pagans trying to debase Christianity.  Mind you, they don't seem to have an answer for the origin of rabbits or the name Easter, either, apparently.
Regardless of your spring tradition, Carrie's has re-released Bunnie, a lovely little piece just perfect for your celebrations, whatever they might be!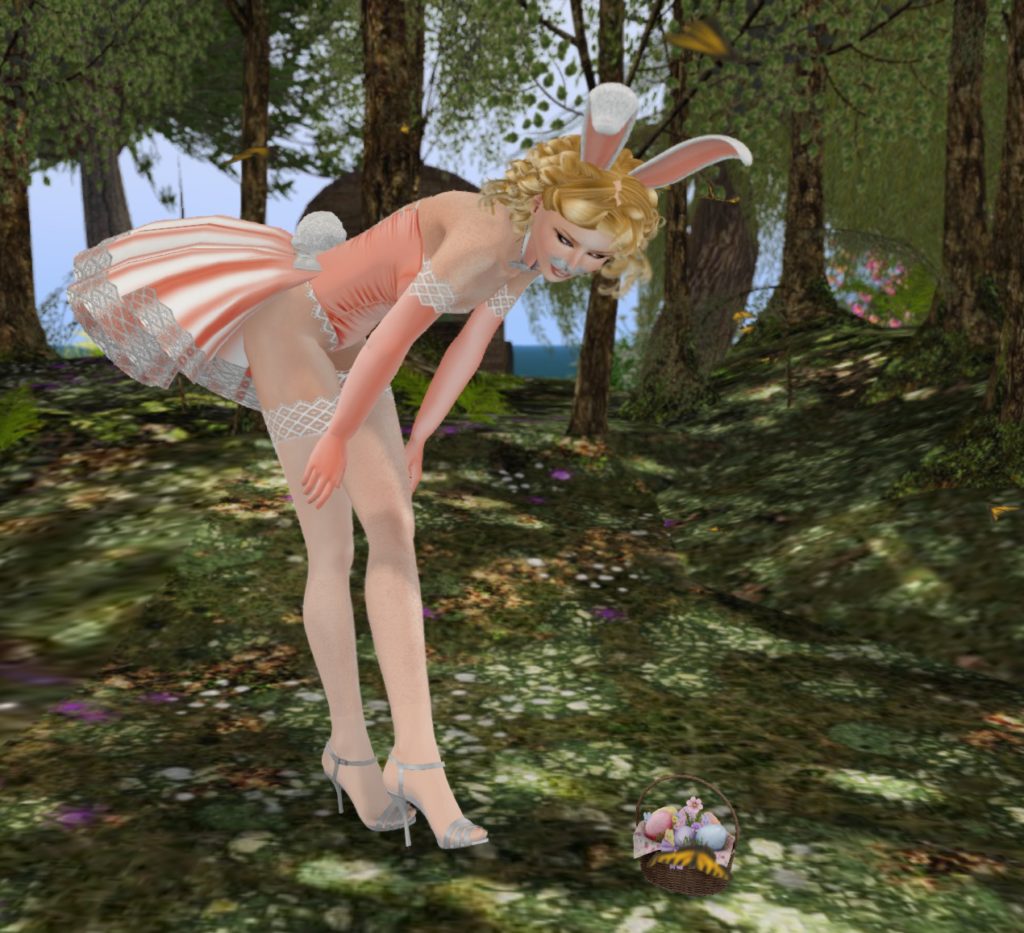 Bunnie includes standard layers and Omega appliers (shown), plus a lovely little prim skirt and mesh ears, tail, and bow tie.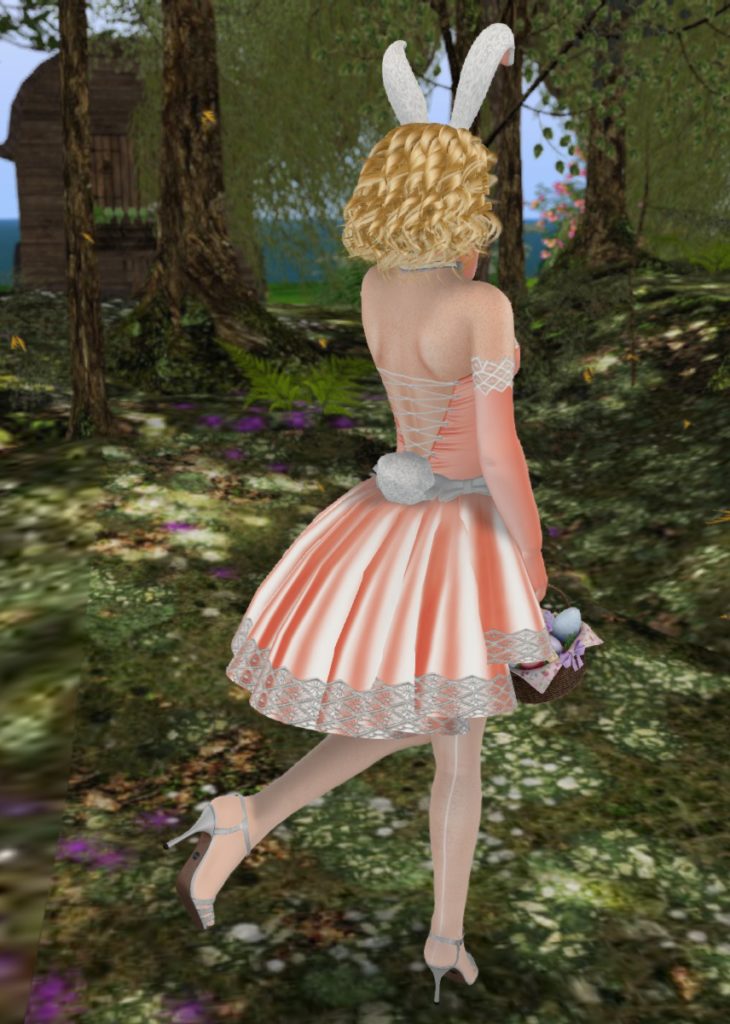 Bunnie also includes makeup (in tattoo layers and Omega appliers), including a cute little bunny nose and whiskers!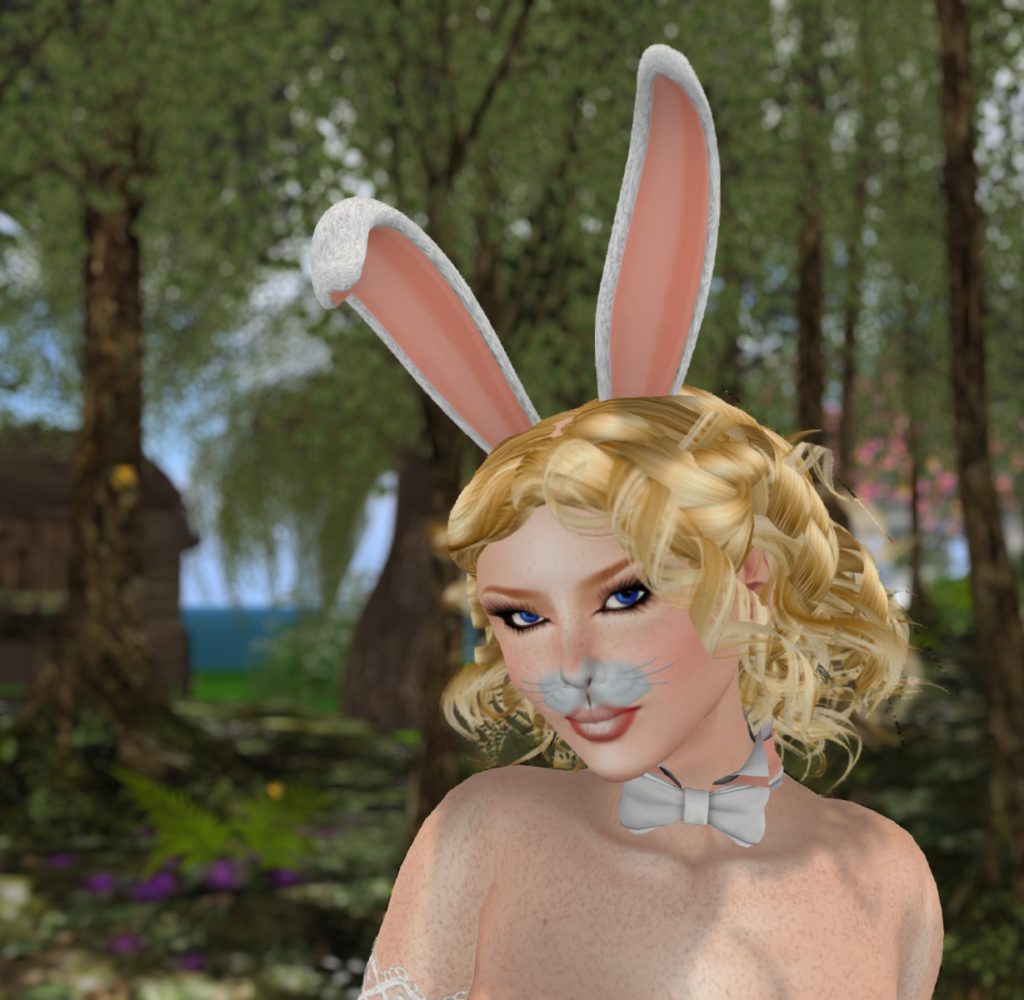 Bunnie 2.0 is in the New Release pit in the centre of the store now!
Mahalo and Aloha!