Today I'm wearing an eye-catching mini dress in a really dark purplish brown.  I like this color a lot!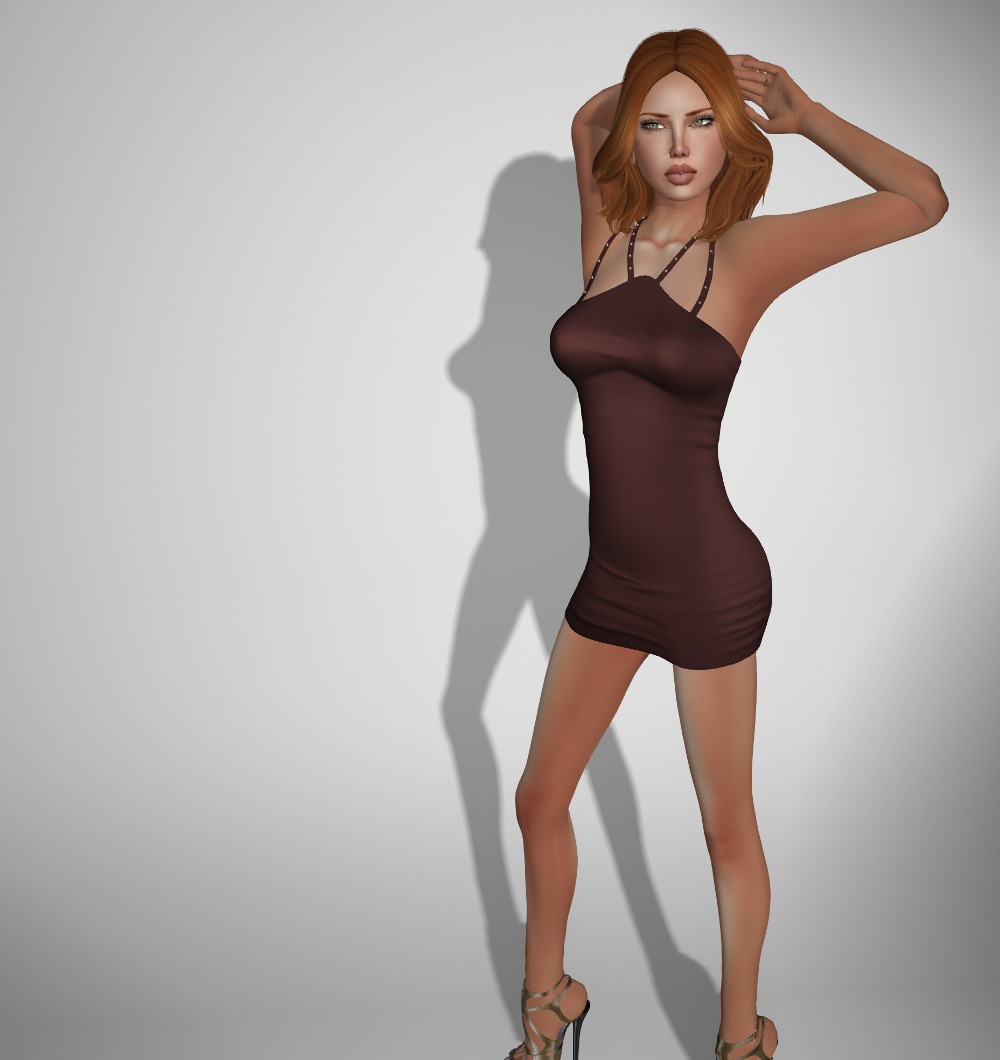 The dress fits all three Belleza sizes, both Slink sizes, and Maitreya.  There are no standard sizes.  The detailing on the straps is really nice, and although there are a couple of minor breakthrough issues, if you wore a longer hairstyle, they wouldn't be an problem.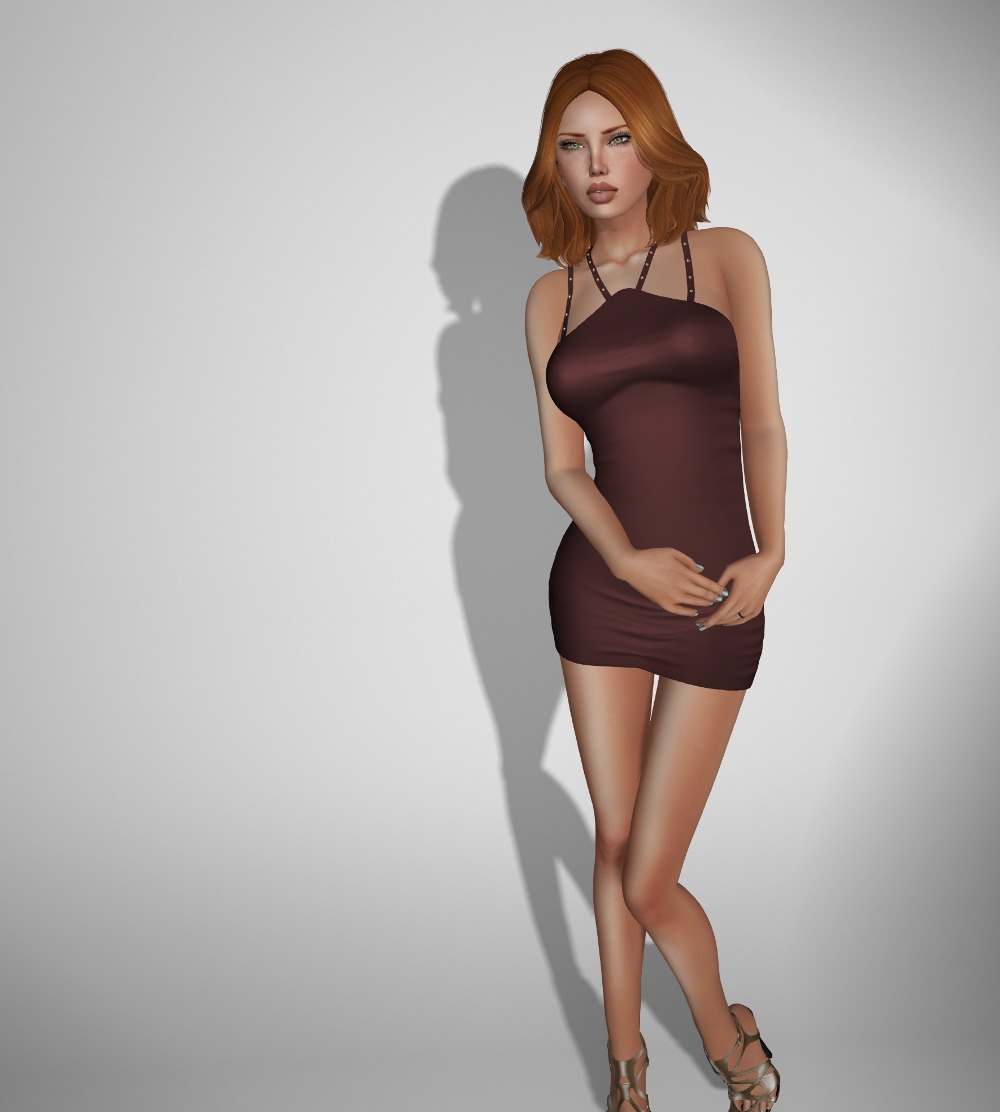 I'll wear this dancing to Eden.  I know the boss will appreciate it as she loves short skirts (but she'll probably tell me again I need to eat more lol).