We've had a busy Halloween season at Eden!  This is the outfit (or maybe "body shape and skin") that I wore for the main party!   Scary, scary!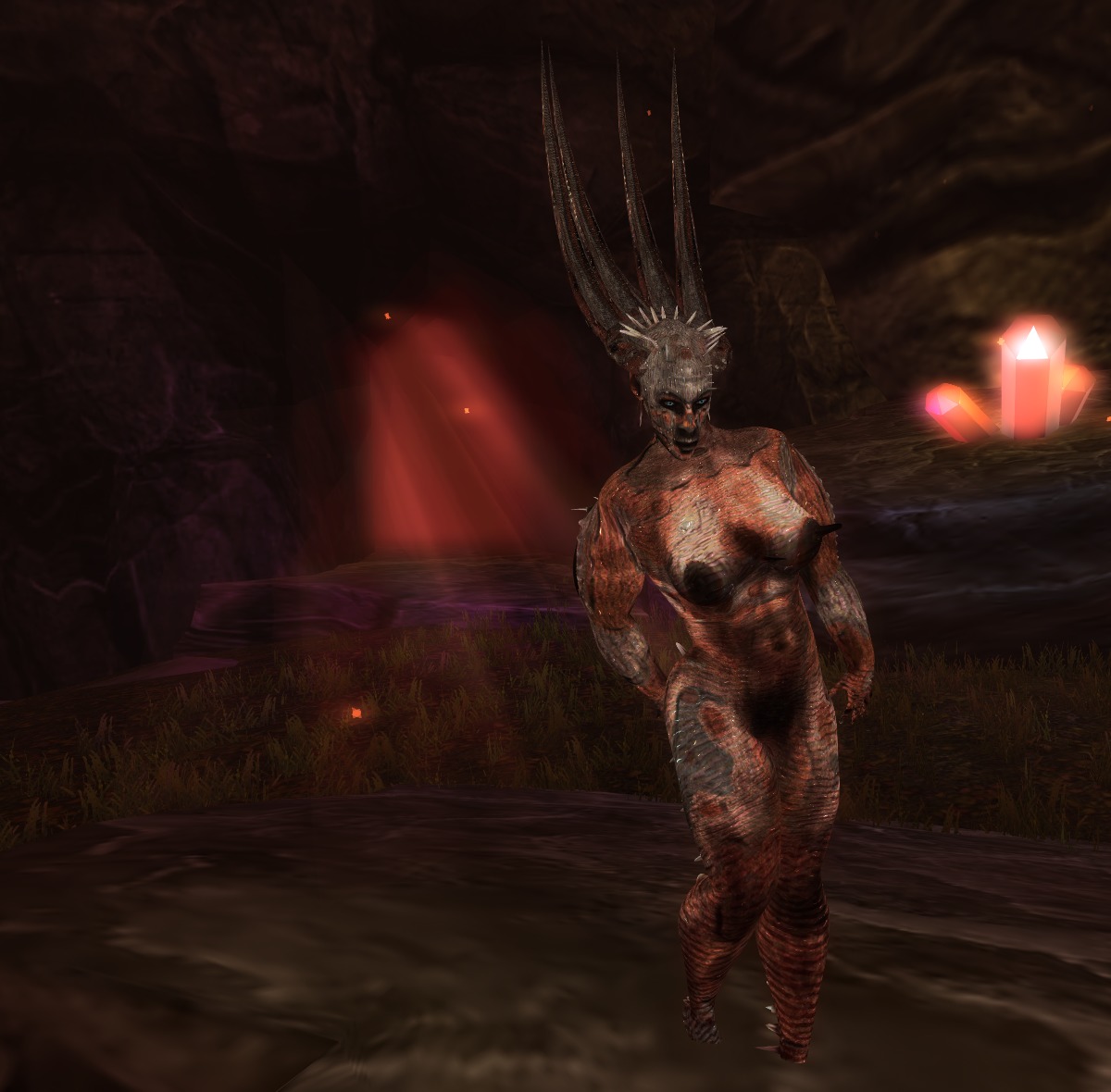 This demon is truly an incredible work of art as the body is massively materials enabled.  You have to wear the included lighting system and ensure you have Advanced Lighting switched on to get the full effect, but oh my it looks just amazing.  My photos don't do it justice.  There are two versions, this one and one in black and green.
The only drawback with something like this is the rendering complexity.  It's over 300K!  For the party I didn't wear the lighting as dancing causes enough glitter and ripples over the skin, just because you've moving enough.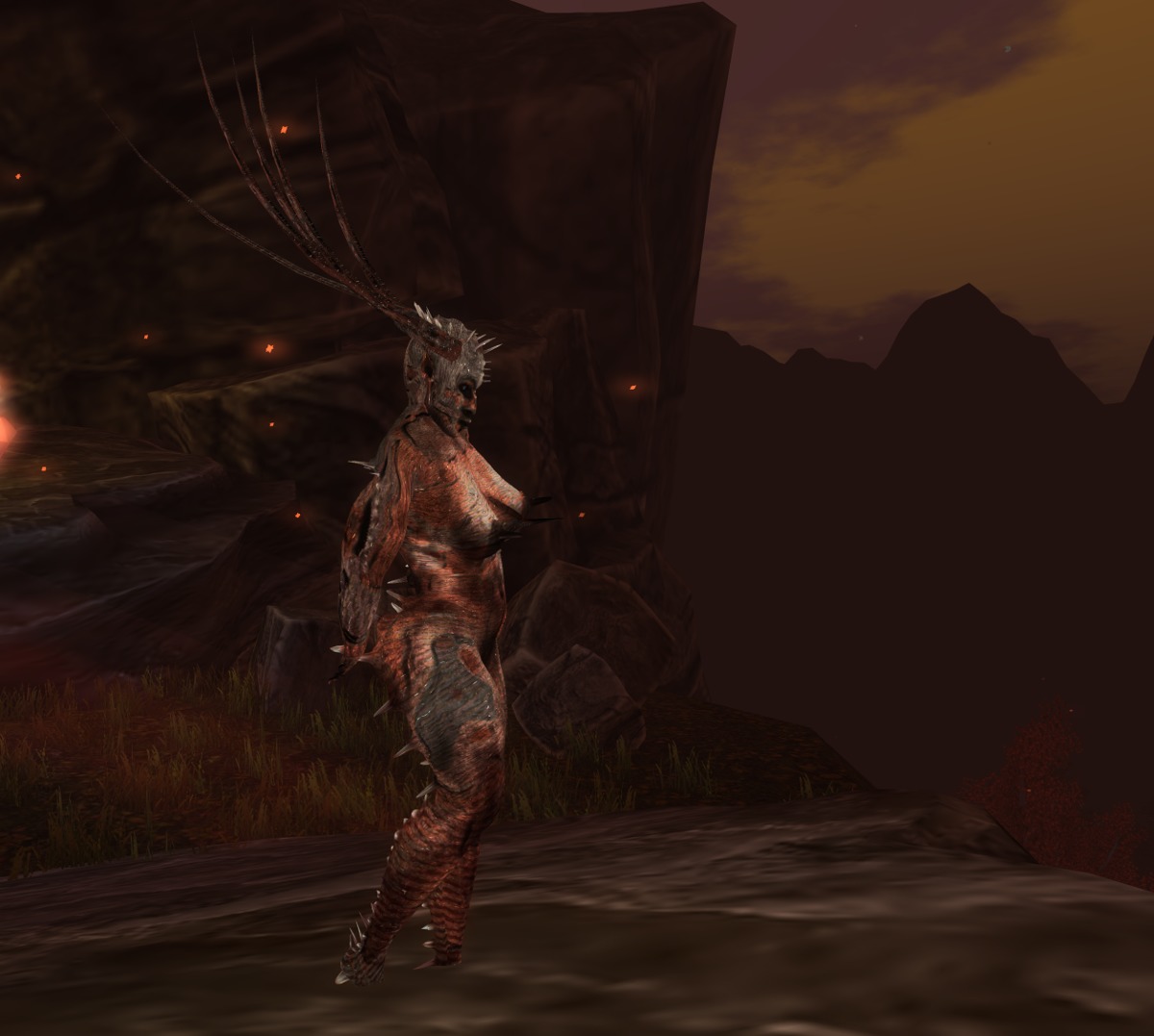 Outfit and shape: Matre Superior Hellica by [BEGIN] Creations