Silvan Moon Designs  has brought out their second offering, the Divine Regency gown, straight out of the romantic period.
The gown is offered in the five standard sizes, plus Maitreya, Slink, and standard fitmesh, with a fitted cape and flexi bits to give that lovely kind of flow.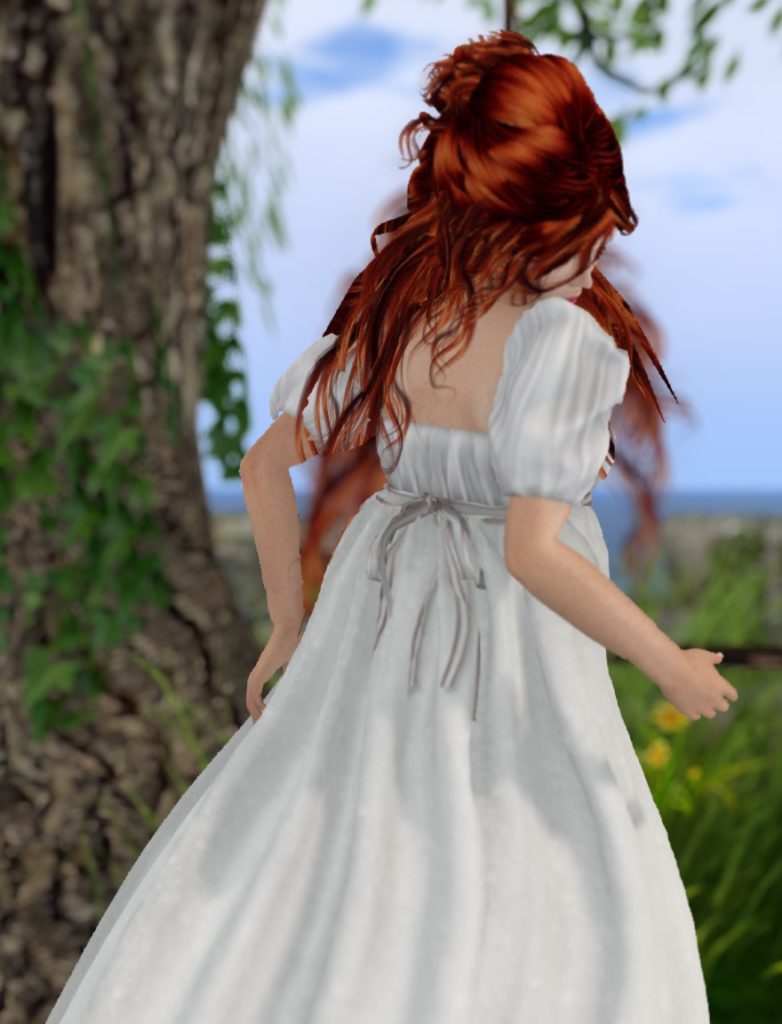 Tea Time is but the first teaser colour in the line, with more colours to follow shortly.
I added this lovely necklace and earring set from JCNY Collection.   It features some very fine detail, plus a colour-change menu for metal and stones.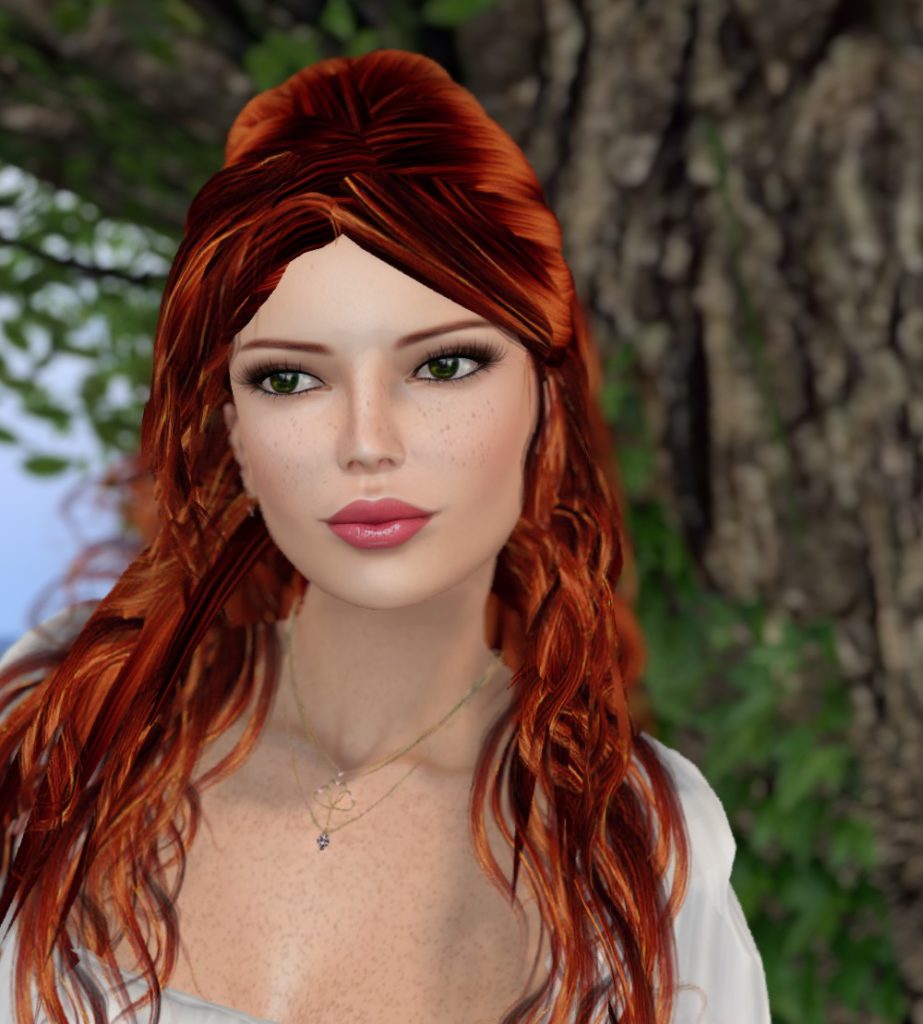 An empire cut flatters someone with a larger bust than mine, but this gown is pretty enough that I just had to share it.
The Silvan Moon offerings are currently available at both Blue Moon Enterprises and The White Armory Shops, as well as a small Silvan Moon Designs shop.  Come and take a look!
Mahalo!  A hui hou!