Aloha!  If you have any trouble seeing any images, please go look at my flickr page.  We're having some occasional problems with images right now!
As light as a gentle sea breeze, Silvan Moon Designs brings us this diaphanous shift for the Fantasy Cream event!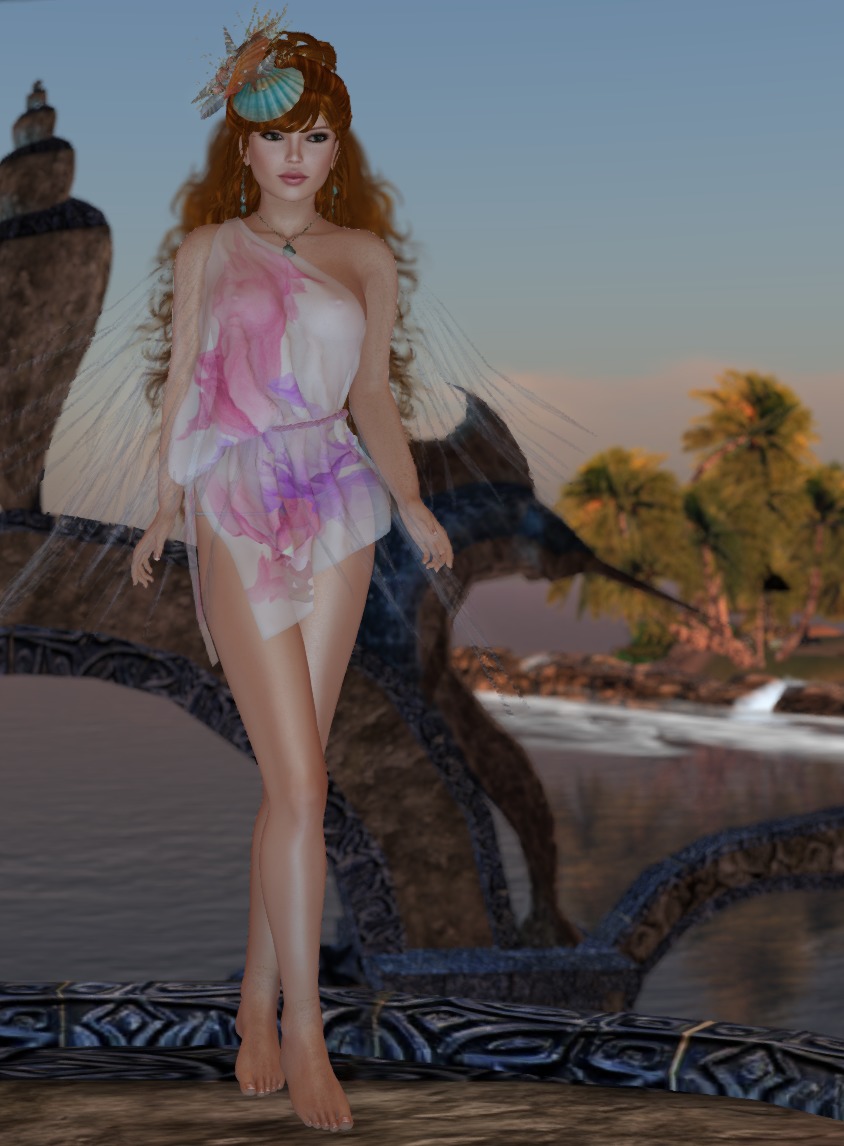 Aquella Marina features a mesh shift in the five standard sizes, plus Belleza, Maitreya, and Physique fitmesh.  The bikini bottoms are Omega applier (with system layer included).  Optional flexi tendrils are also included, as is a very aquatic mesh headpiece!
The headpiece is the same for the four different colours, but is very nicely blended to complement each dress.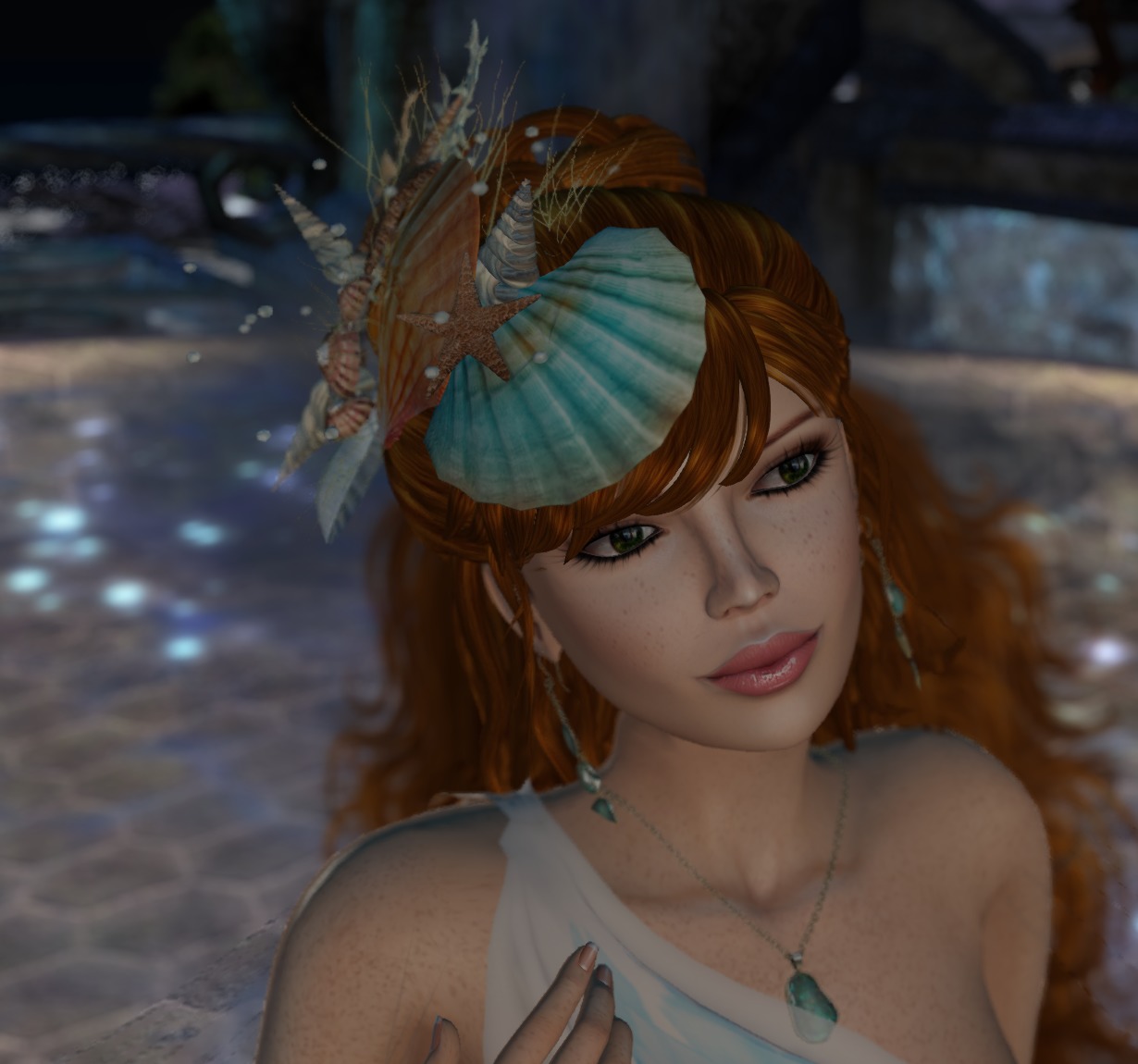 Aquella Marina certainly has an aquatic feel to it — perfect for a naiad or nymph — but remove the headpiece and tendrils, and you have a very lovely gauzy chemise.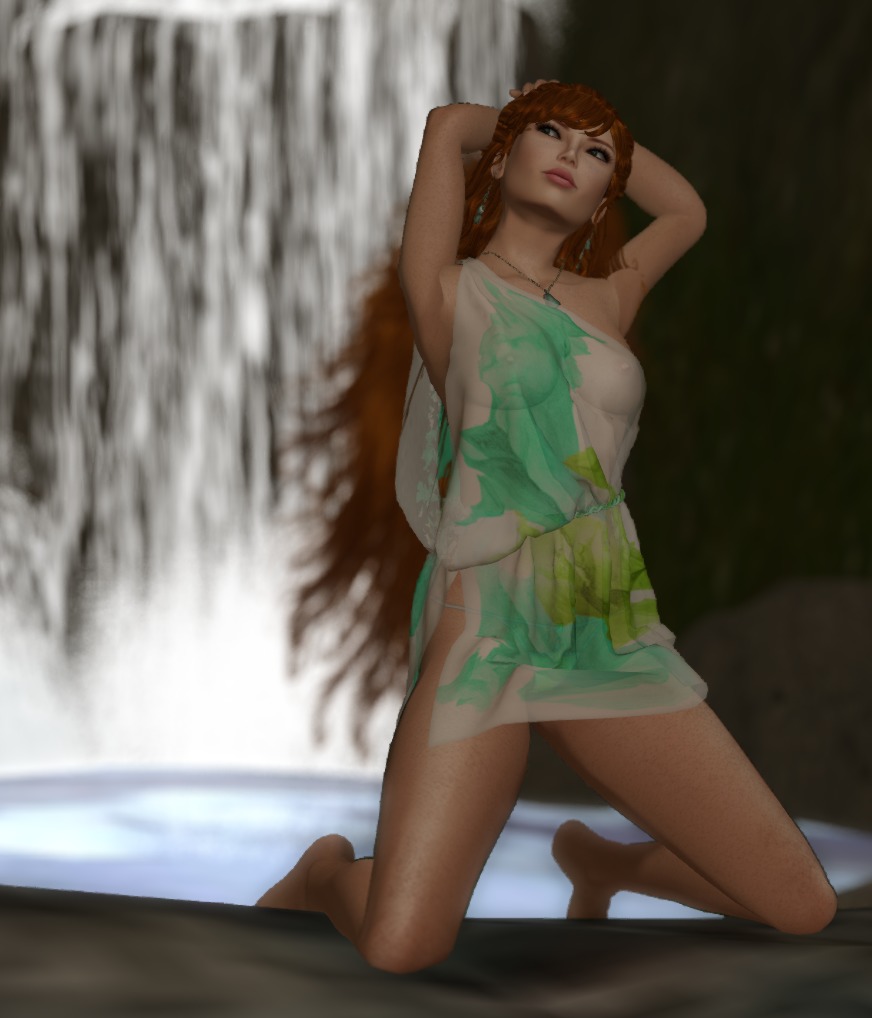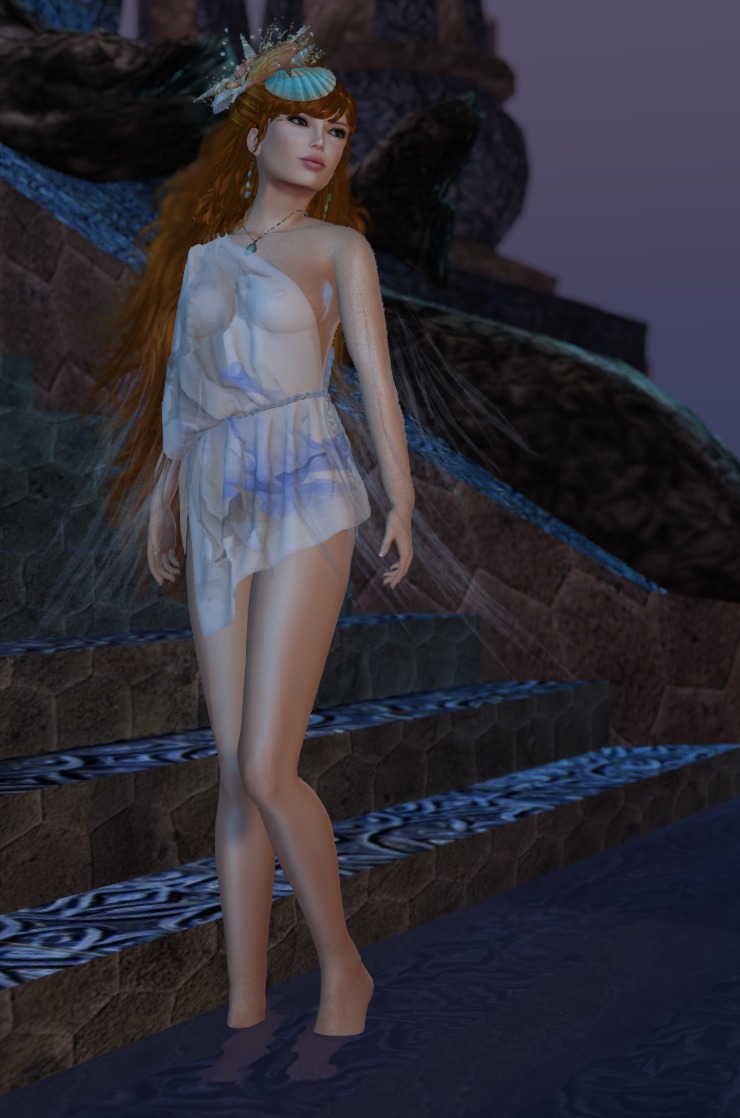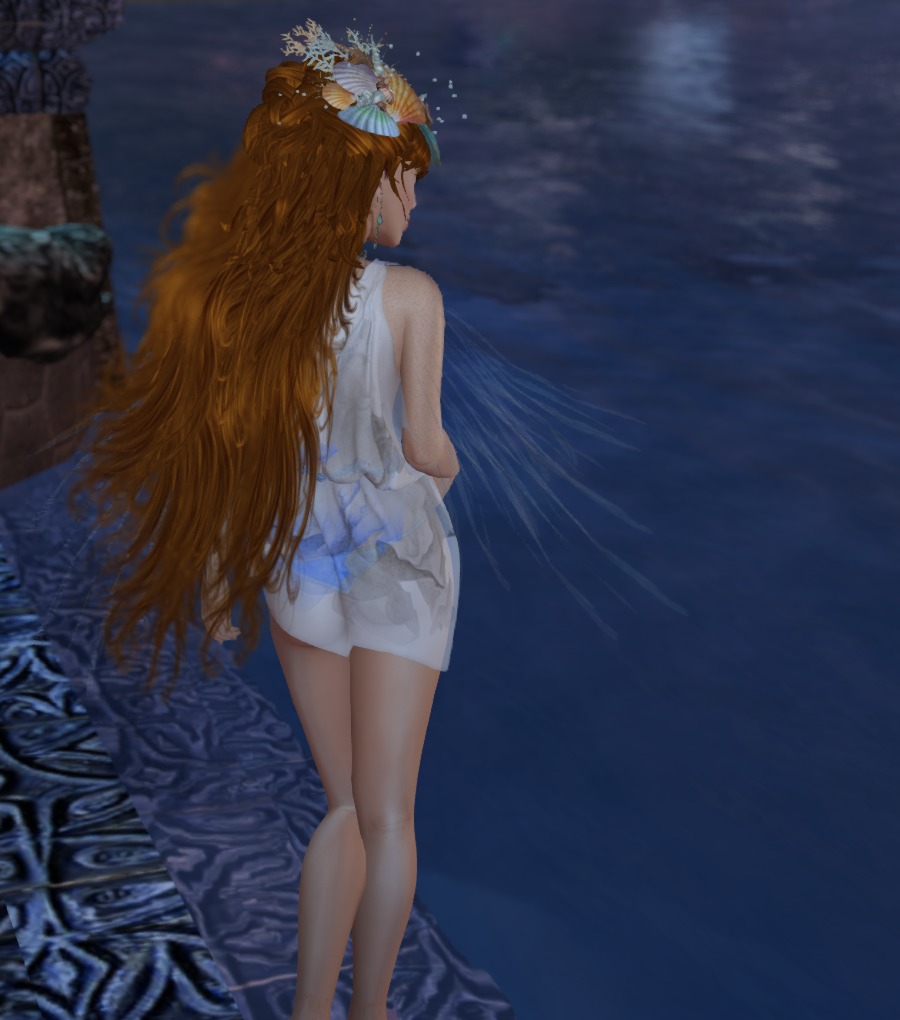 Stop by the Fantasy Cream market!  Visitors are invited to vote for your favourite exclusive creation, and three voters will be randomly selected to win a huge prize provided by some of the merchants!  It's a deal that can't be beat.
Mahalo!  A hui hou!