Sure, Mardi Gras was yesterday, and many Christians observe Ash Wednesday today — but this phoenix arises from the ashes yet!  We had a lovely Mardi Gras event at Eden on Saturday last, and I found this lovely outfit from Champagne! that is at home in any Carnival or Mardi Gras celebration — or even just for your favourite Burlesque show!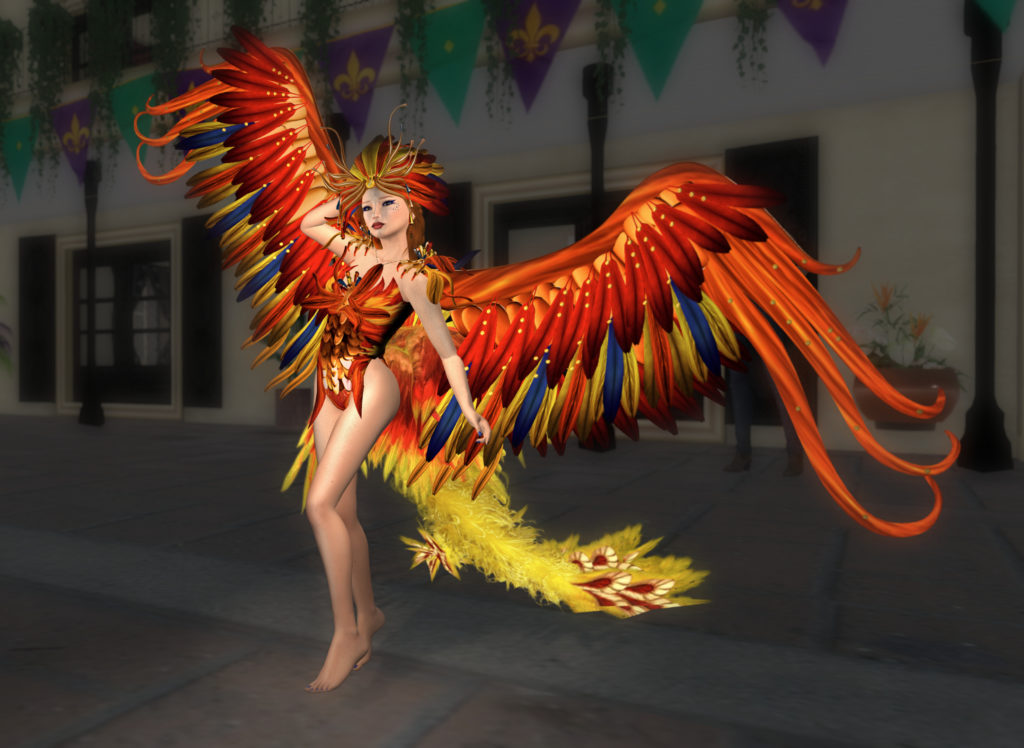 The bodysuit is all mesh in standard sizes, but I had no problems wearing it with my Maitreya Lara mesh bod.  The wings are non-animated mesh, and come in two resizable varieties — one with particle flame effects (not shown), and one without.  The phoenix tail has flexi bits that allow the bottom to waft about a little bit.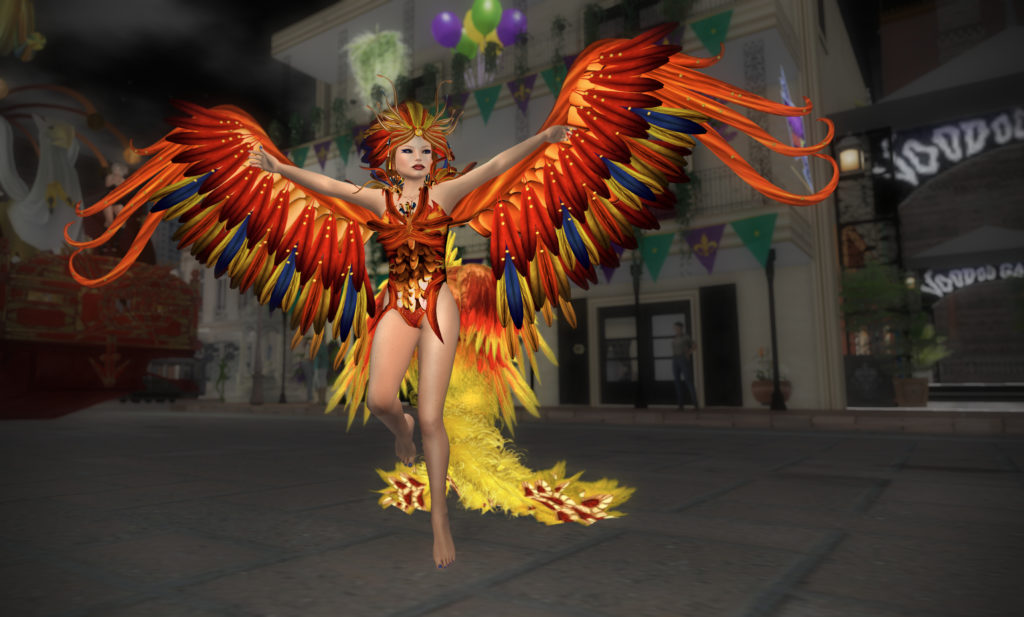 Earthstones adds the perfect jewelry touch with the Phoenix Rising necklace and earring set.  Mahalo, Mama Jaz!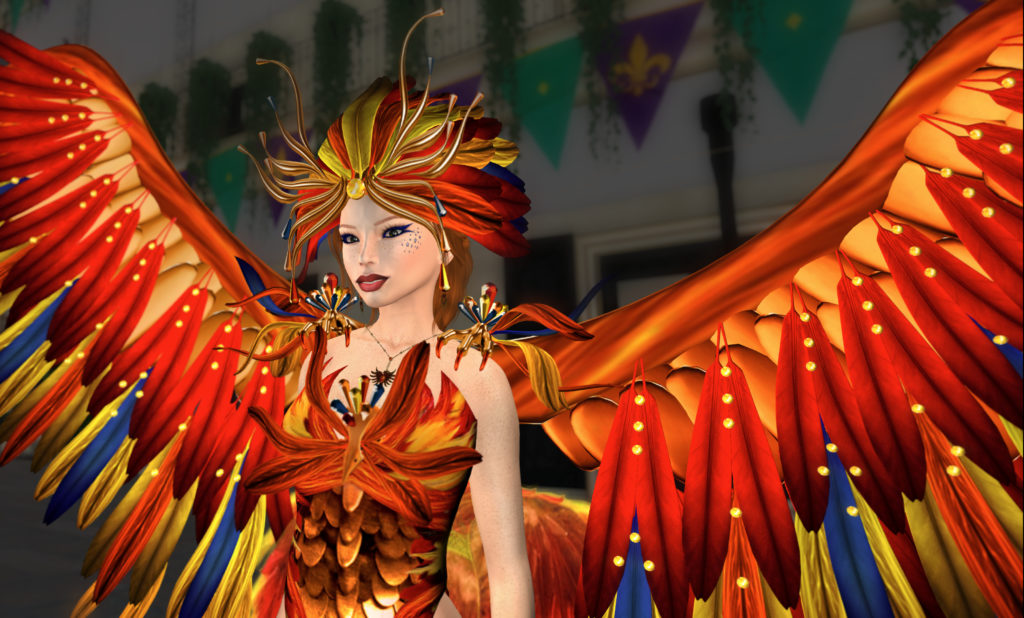 Personally, I've had a few events lately that have left me sitting in the ashes, but I had to remind myself — or be reminded — that ashes tell you that there was heat and light…. and that heat and light never completely disappears.  However you make a splash, keep soaring!
Mahalo!  A hui hou!