Instead of going to a Santa's little helper party in the usual, I went as a reindeer.  After all, they help by pulling the sleigh 🙂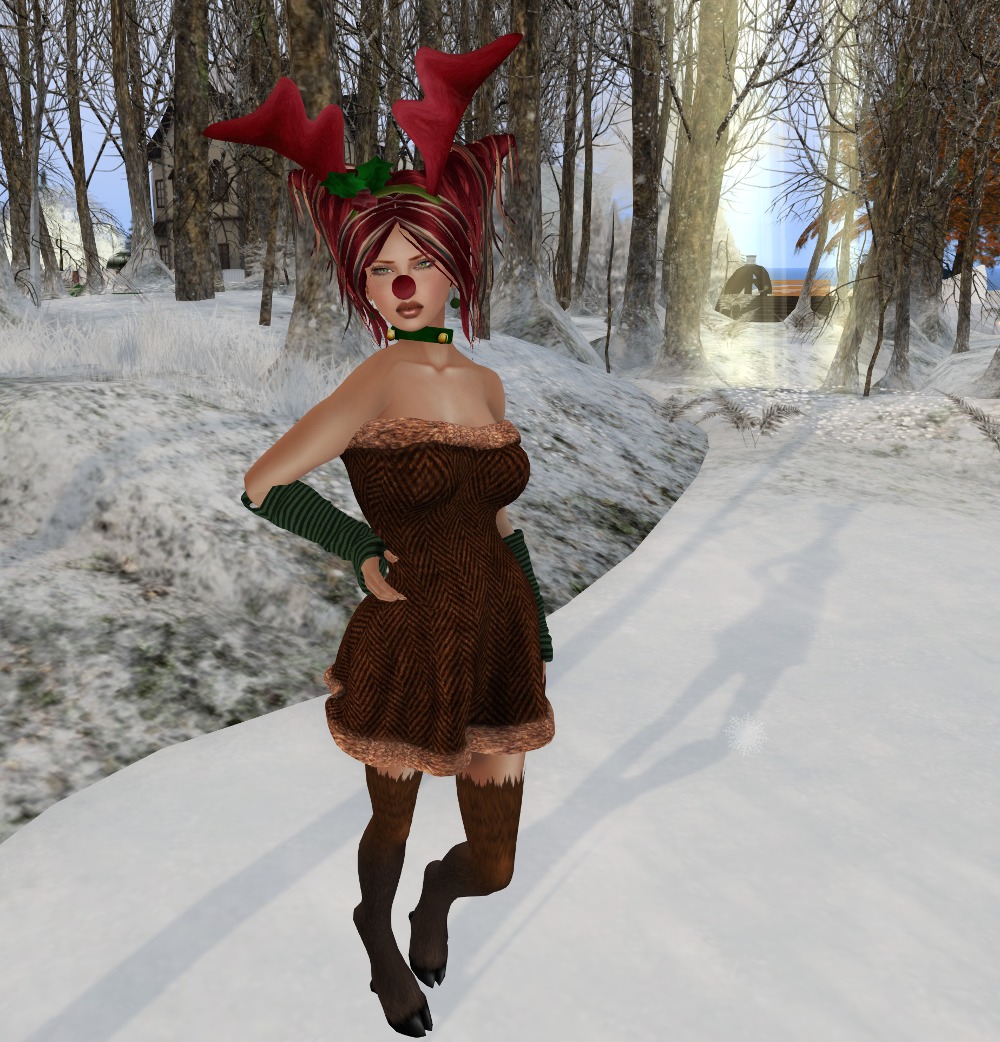 The hair, dress, antlers, nose, collar, and arm warmers are ShuShu's PoE 9 Hunt gift.  You only have a couple of days left for PoE which finishes at the end of the month.  So hurry, hurry!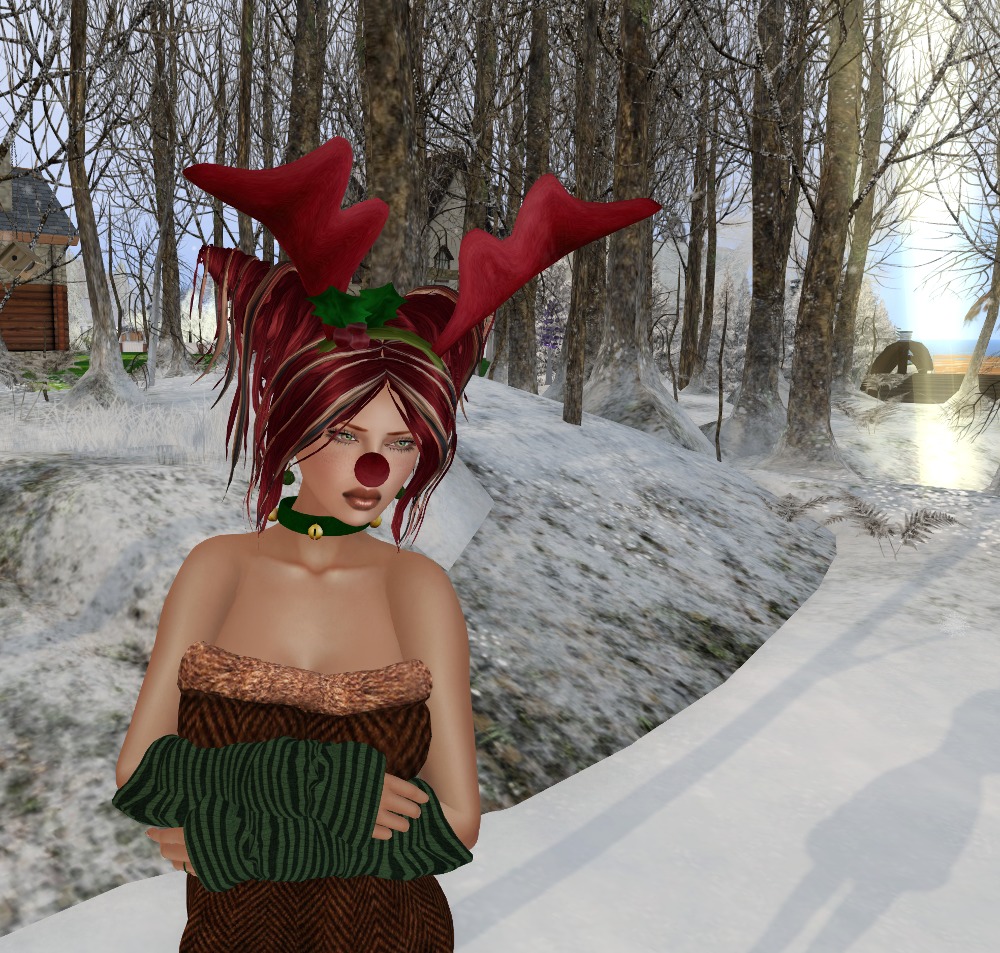 The deer legs are from a wonderful faun outfit I have from Catseye.