As my grandfather used to say – "Ohh, hello dere".
I find myself in a colder north than I'm used to this year, and even so it's a warmer winter then they are used to.  Fortunately, deer are ready for the cold.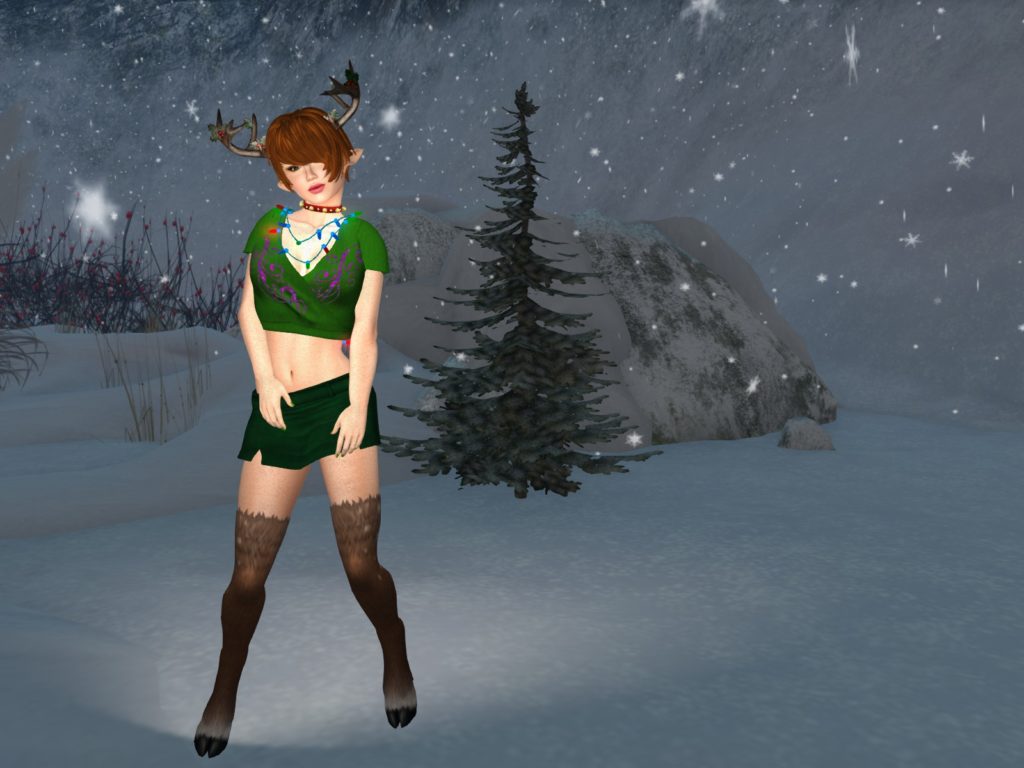 Catty Catseye brings us a variant of her new Faun avatar components: a reindeer!  (We'll review the faun separately later)
The reindeer has components for the standard SL avatar, plus hooves for Slink Physique and Hourglass, Maitreya Lara, Belleza, Solarian, Hella and Kemono avatar components.  WOW!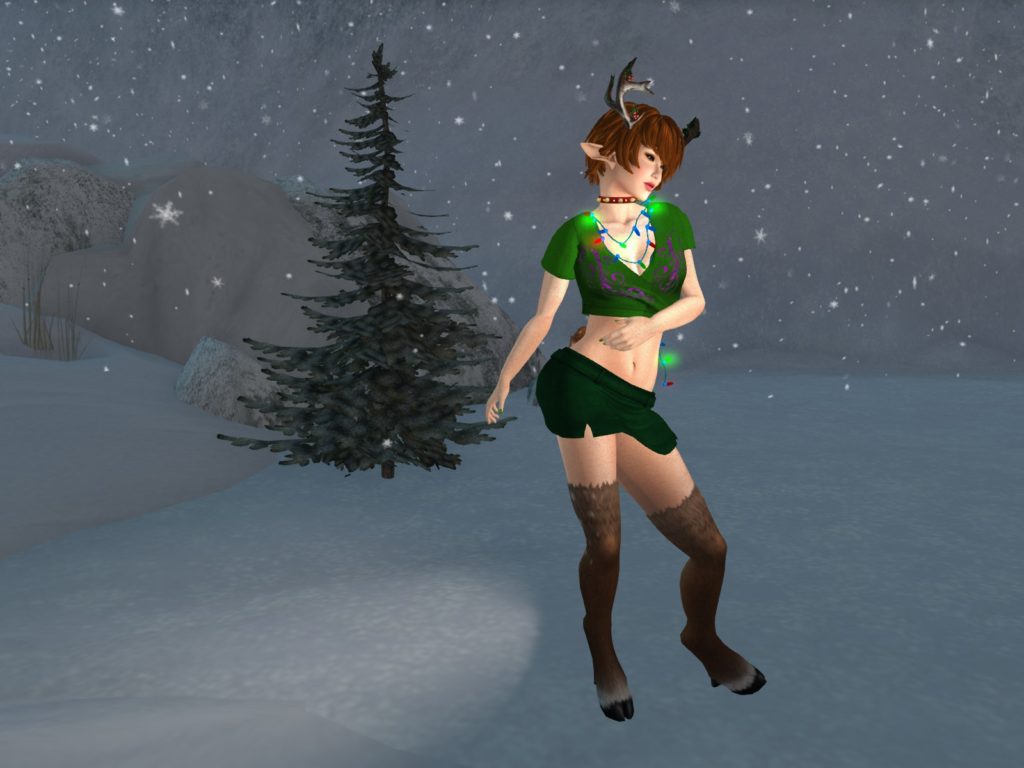 The reindeer features hooves, antlers, ears, a jinglebell collar, and a cute scripted tail!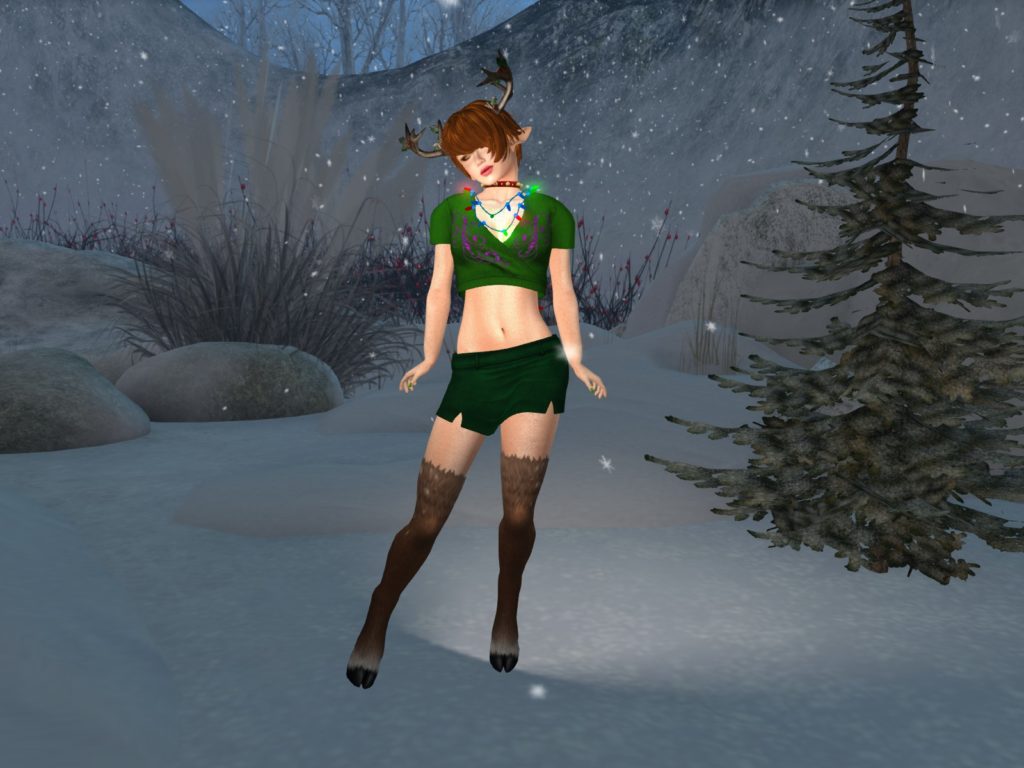 Rowena Springflower's Kelly skirt and top may not be the most ideal clothing choices for the cold winter snow, but they sure do show off the legs and tail of this lovely reindeer avi.  The all-mesh Kelly is a year or so old, but is a lovely treat for summer days, so far away from now – and features Rowena's colour-change HUD.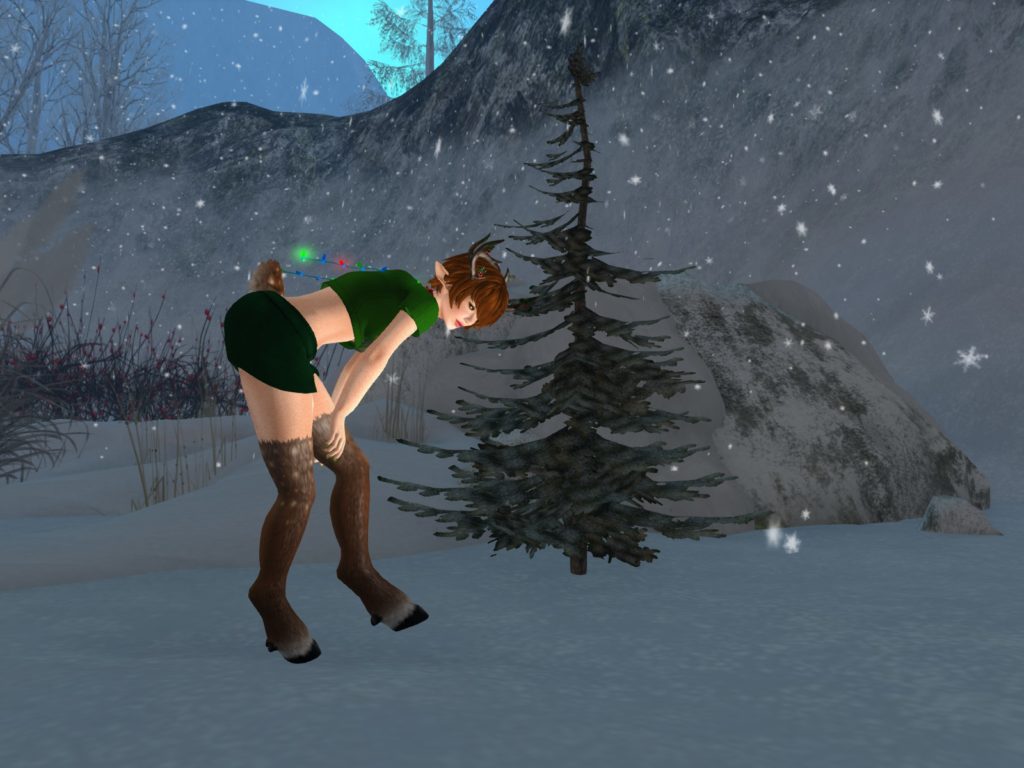 A wise person once told me that if you carry your own joy with you in your heart, you will find it wherever you look.  That may be so, I know I carry Blue in my heart wherever I wander.  But I think you need to carry your light with you, too – even in strands of gaily coloured lights.  Mahalo to my sister Ginger for the lovely necklace!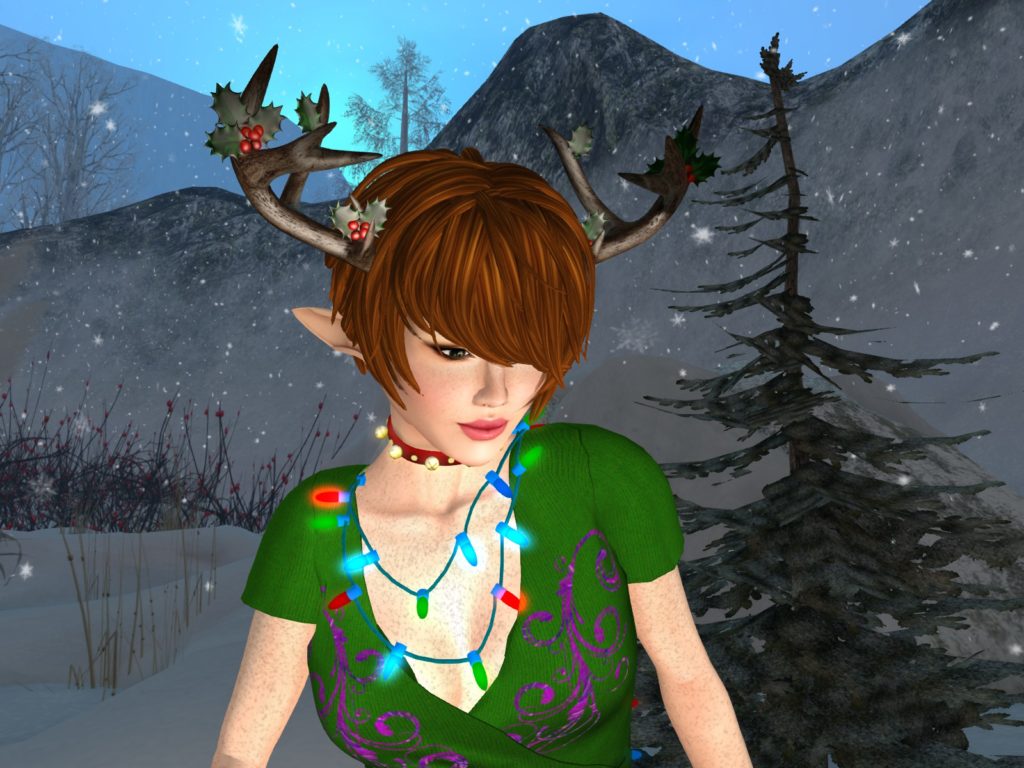 Catty offers her reindeer in two palettes – the earthy "Holly", festooned with holly leaves and berries in the antlers, and the regal "Snowflake", with white fur on the legs and icy white antlers, complete with snowflake adornments.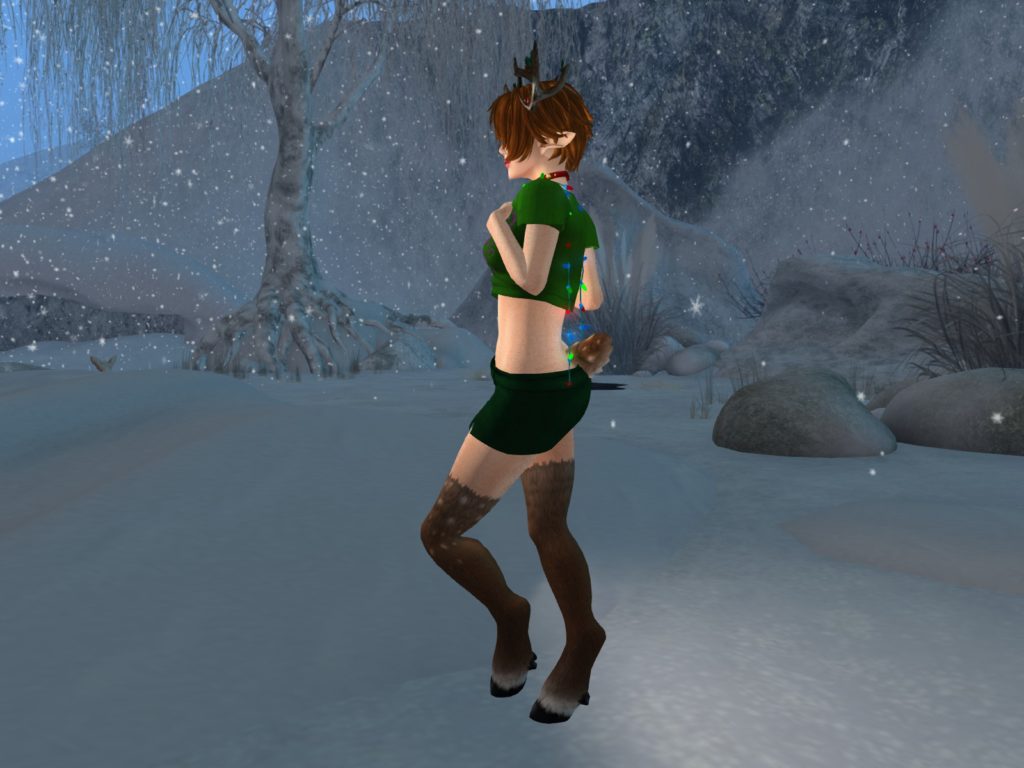 My ears perk up – night is falling as deeply as the snow, and it is time to be on.   Mele kalikimaka, maluhia to you all!