The sun goes down and as the cool air sweeps down from Maunakea, we think, perhaps, that something a bit warmer than my pareo might be in order.  For a comfortable yet classy appearance, try the lovely Niike from Spyralle.  Niike Rainforest is Spyralle current group gift, and comes in the standard five mesh sizes plus three fitmesh sizes.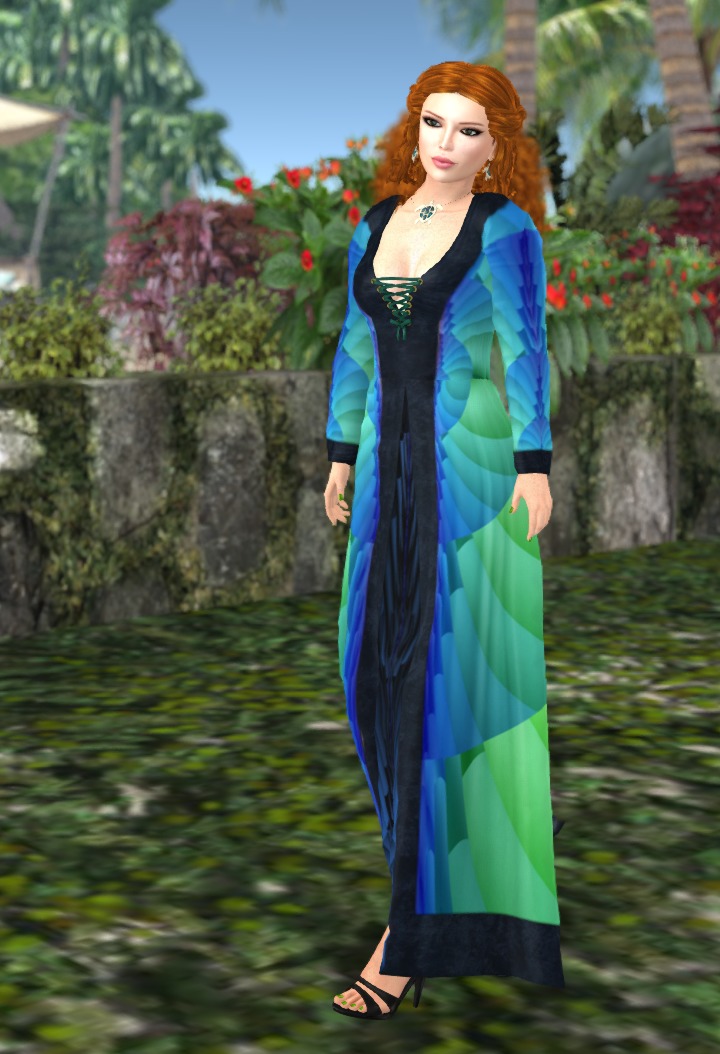 Spyralle – Niike Rainforest gown (Group Gift, 2016/07)
Spyralle – Honu Bone and  pāua shell necklace and earrings
[L.Warwick] – Savannah Ankle Strapped Heels – Noir Leather
The three included fitmesh sizes are not Slink/Belleza/Matreya fitmeshes, but I was able to get one to fit my Slink Physique pretty well.  As you might guess, any difficulty lies around the collar and chest.  Fortunately, not only are demos available, but Rainforest is yours free!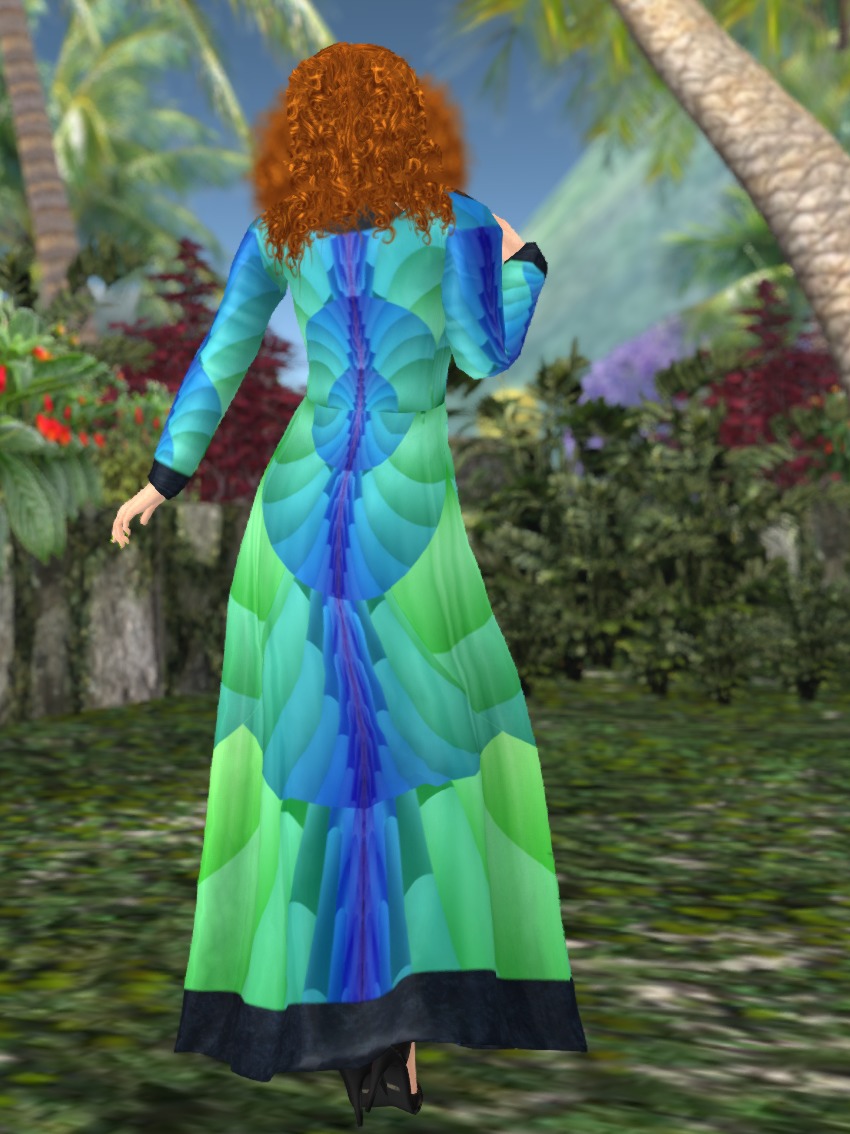 Spyralle has done a lovely necklace and earring set for the Genre:Polynesia event.   Honu ("sea turtle", in ʻŌlelo Hawaiʻi)  comes in several colour schemes, here shown in bone and pāua shell.  Honu is strung on a very simple thin cord, I think I'd prefer if it were on a slightly longer leather thong, perhaps, but it is a lovely piece!  I also picked up the koa and mother-of-pearl, which I'll show off in a later post.
Niike is a beautiful gown, and Rainforest is free to group members right now!  Stop by Spyralle and pick it up, and take a look at the other lovely colours that Kerryth has put up for sale.  Then go take a look at Genre:Polynesia for the lovely Honu necklace and earring sets.  They're too pretty to pass up!
Aloha, a hui hou!