Great day to take  the Lambo out for a run!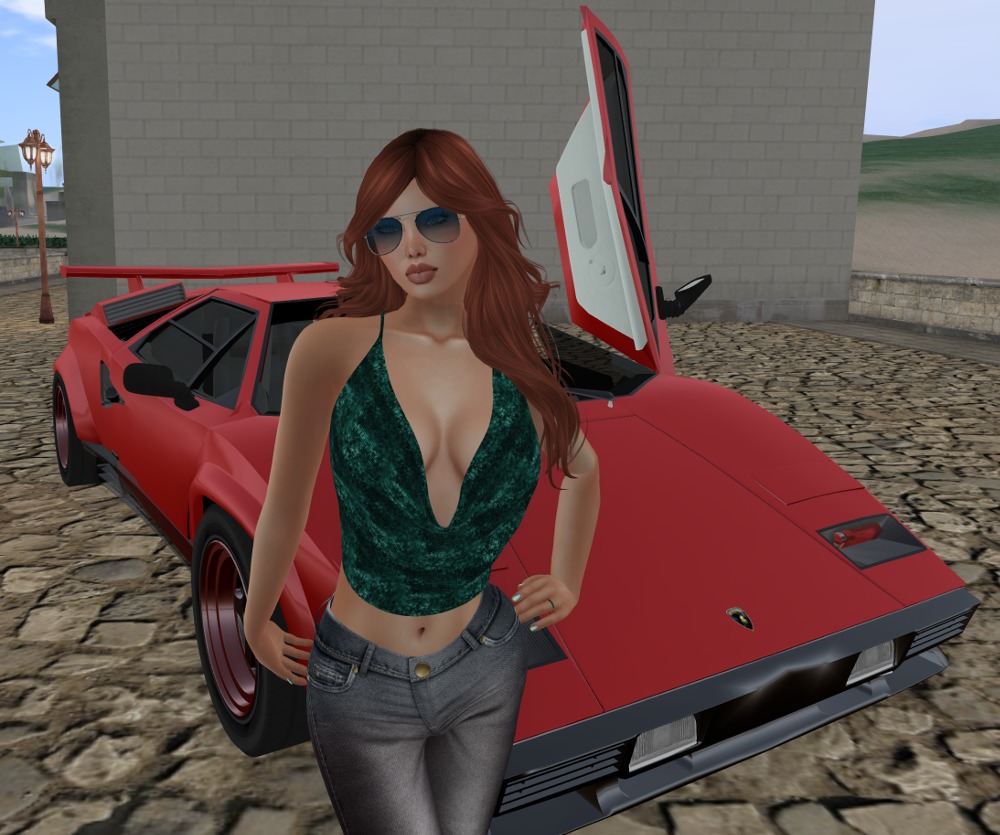 My scooped top was a MM win (I think hehe) and comes in fitmesh standard sizes, plus specific sizes for Belleza and Maitreya.
My jeans are available in fitmesh sizes for Lara, Isis, Freya, Venus, Physique, and Hourglass, and have a multicolor HUD to tint the button and studs.
The Countach is available for FREE at Bondi Beach after you join the Sydney City group, which is FREE to join!  Run and get yours!