Purple is one of my favorite colors and every redhead should be looking for outfits featuring it!  Today, I'm showing you a group gift for Fab Free members that's still currently available at the store at the time of writing.  Fab Free is FREE to join, so what are you waiting for?  Hurry and get yours!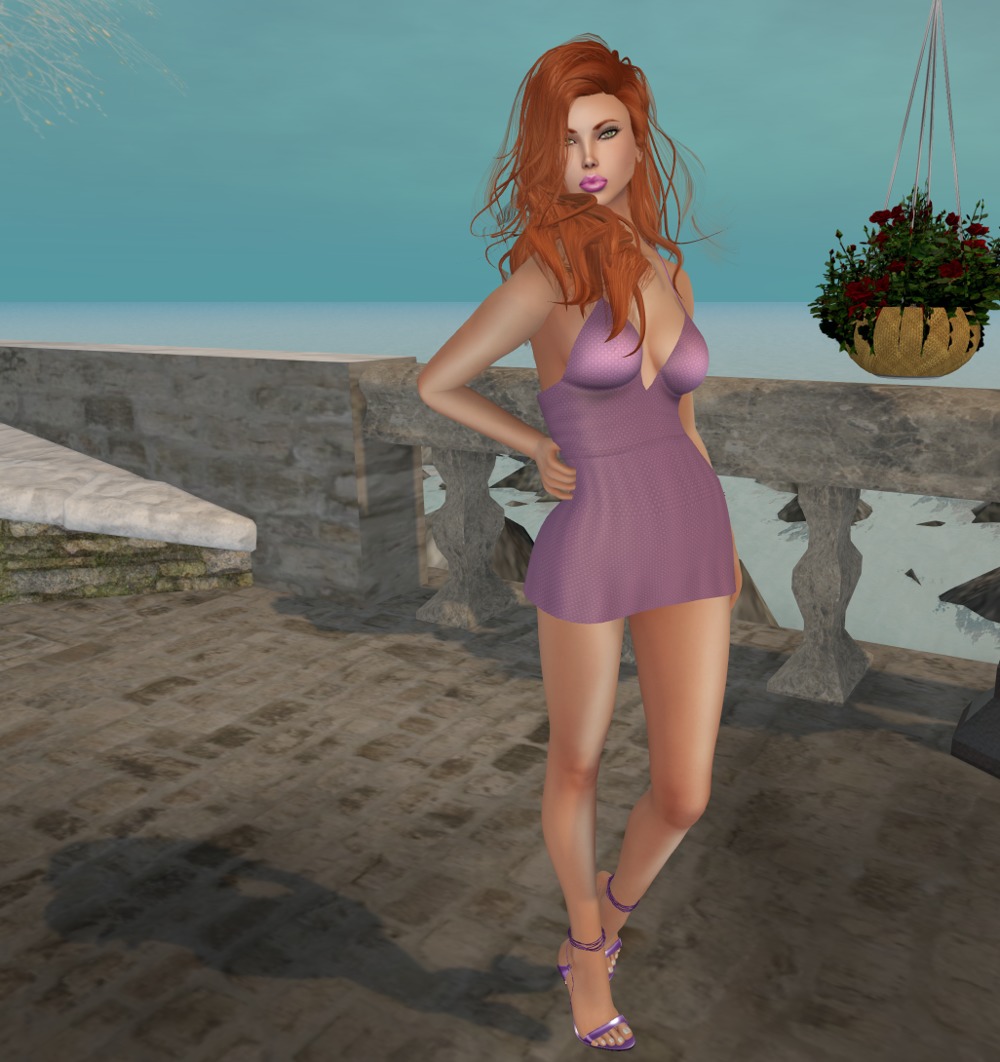 There are some nice lace-up details on the back and the texturing is very well done.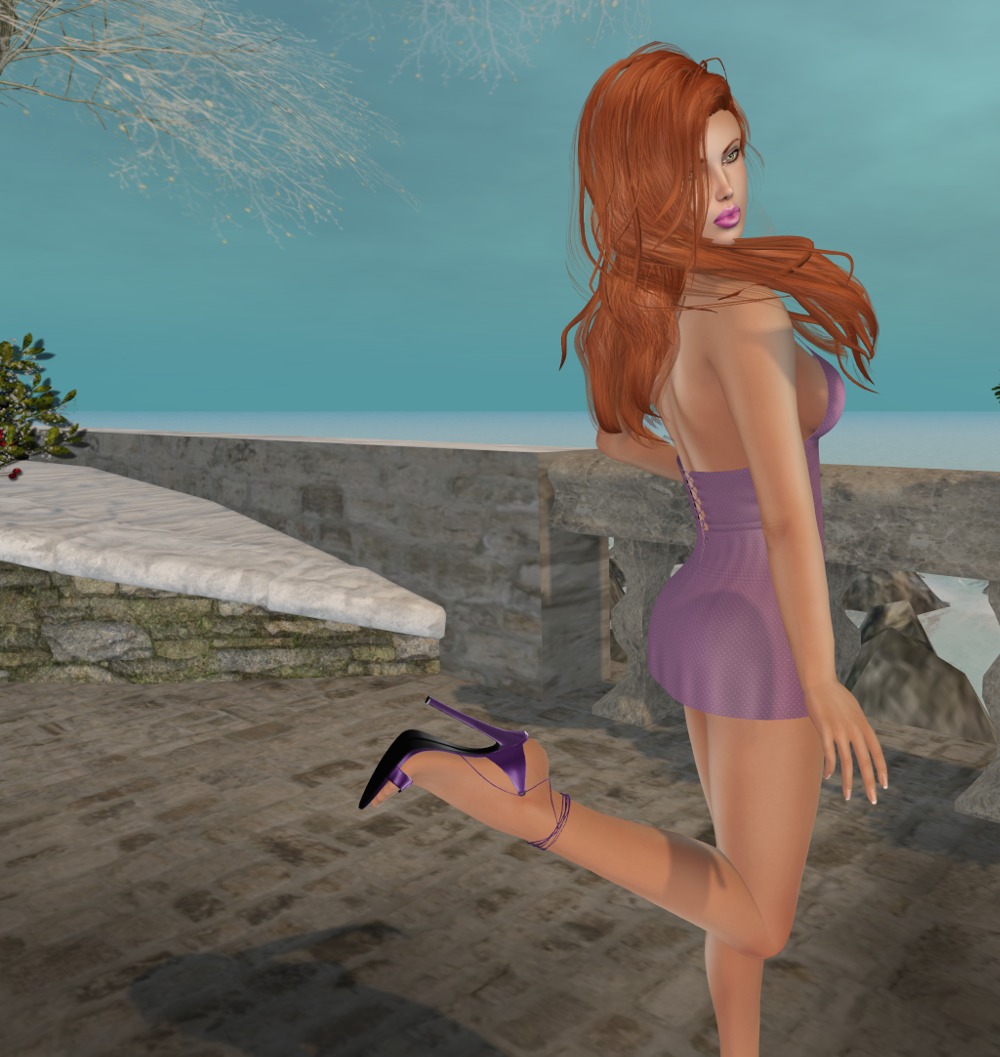 The dress comes in classic sizes plus fitmesh for Lara, Freya, Venus, Isis, Hourglass, Physique, and TMP.
Having just got my new mesh face, I'm rather lacking in the makeup department.  I went looking for something with a palette that included purple and my usual neutral, but I came across an Omega applier that promised 216 colors.  There was no demo but as it was only L$10 I said "What the hey?" and bought it.  It turned out to be a color picker/applier, which is a really awesome idea!  Unfortunately, the texture is not the best, and it shows up a little around the edge of the alpha area on my face's cheeks.  So I had to retouch.  Not something I can use for walking around, but certainly a good lipstick for the studio!