I was sorting inventory the other day when I came across my folder from the Boho Fair from earlier this year!  I'd completely forgotten it as it wasn't in my usual place for unopened things!  So, yay, blog fodder 🙂
This is a great outfit from Prism, and in addition to the five standard mesh sizes, comes with a one-size-fits-all fitmesh version.  It's all one piece so no mix and match.  I'm wearing it on Lara, and it has a tiny issue at the back of the skirt which could easily be fixed with a shape tweak (I retouched the below pic, shhh).
The bee and honeycomb texture is very cute!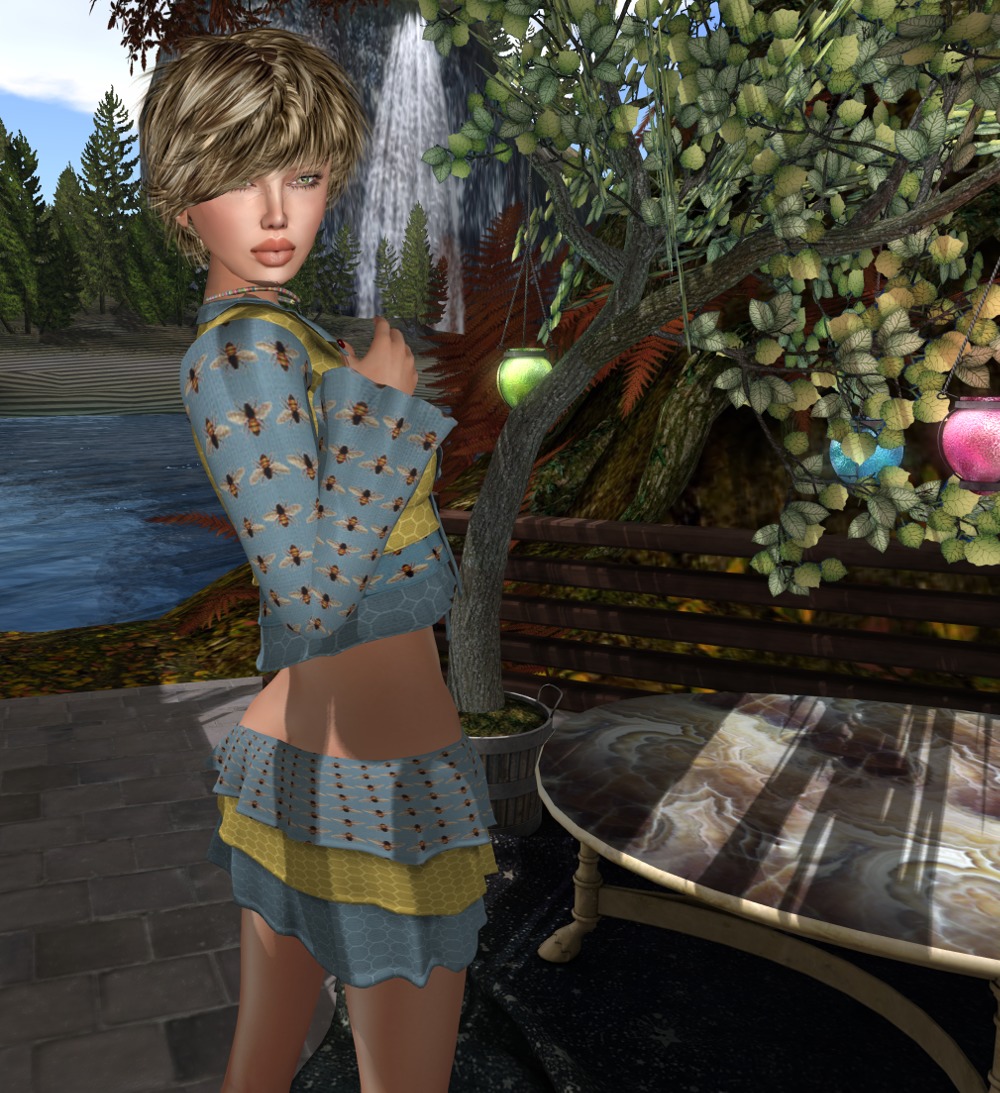 I matched it with some knee high boots from Baby Monkey, which has a huge color selection HUD, and I nearly got a perfect color match!