A friend gave me this as a gift.  Very generous of them!  I did have a similar outfit in applier, but wow this is fitmesh!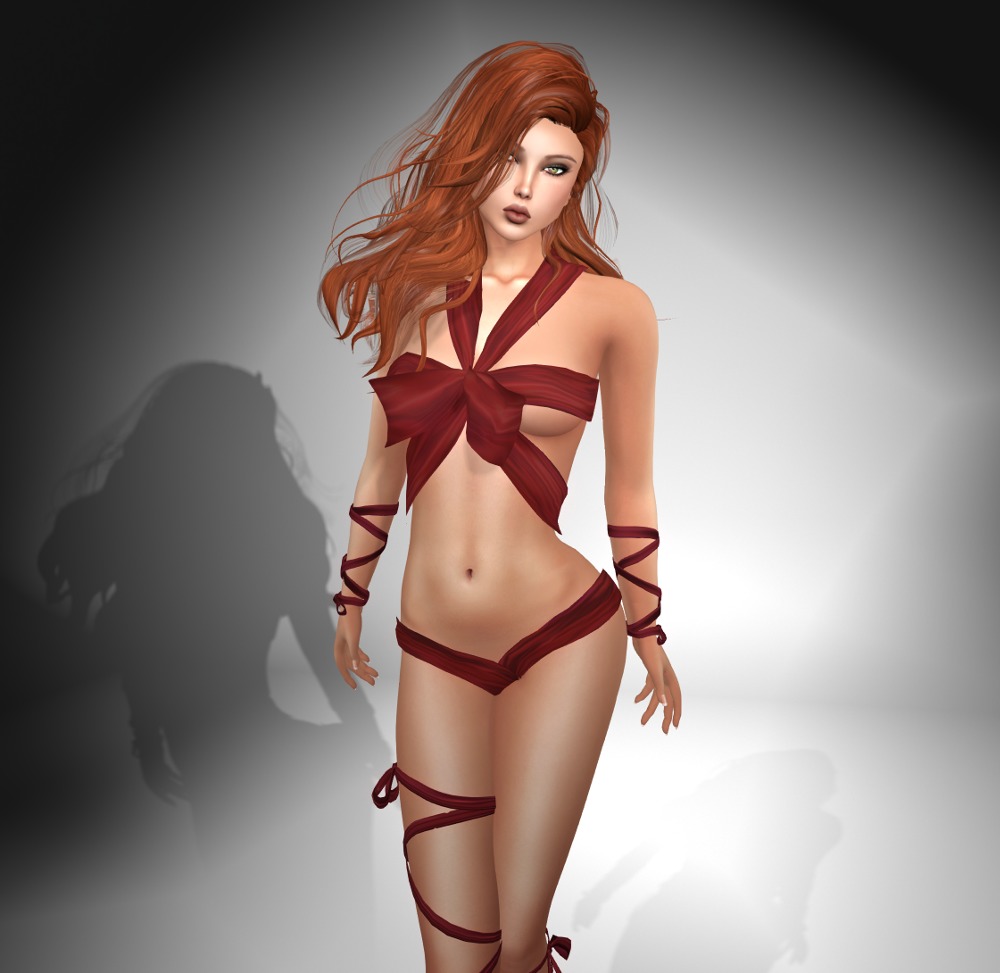 The outfit comes with fitmesh sizes for Maitreya Lara and Slink Physique for all the pieces.  There are two color options (red and dark red, which I'm wearing) and multiple options regarding length of arm and leg wraps, single top and bottom, and a full on piece for the body.  Lots of options here for playing with RLV too, come to think of it 😉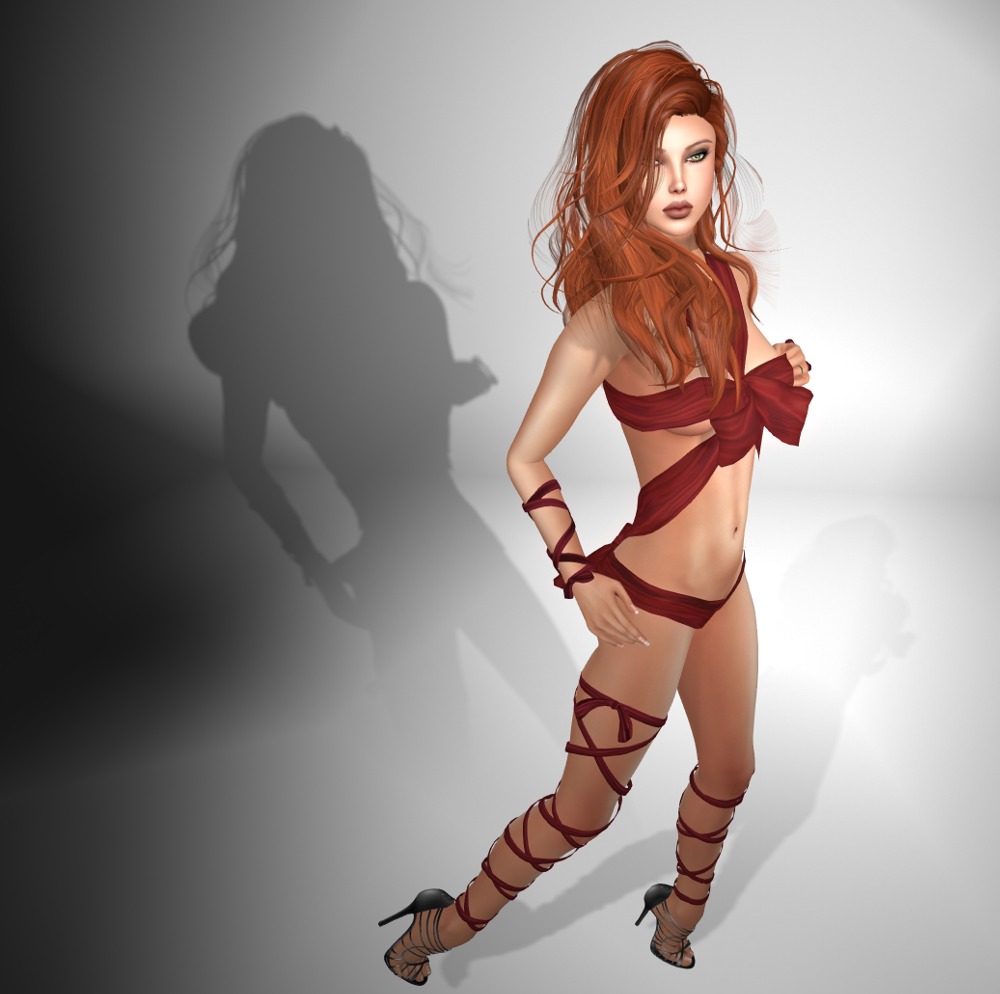 As you would expect from Caverna Obscura, the mesh, rigging, and texturing are very well done.  I think I'll be wearing this on Valentine's Day!