Hey, you know what?  My Mamma Jaz is celebrating her fourth year as a DJ at A Woman's Touch, and there's a party.  In celebration, I thought I'd feature a beautiful little fun outfit from her early days.  It's rigged mesh in standard sizes from Danika, but One World is still a cute little get-up!
One World comes with a texture-change HUD for your choice of five or so different shirt patterns!  It's lovely fun!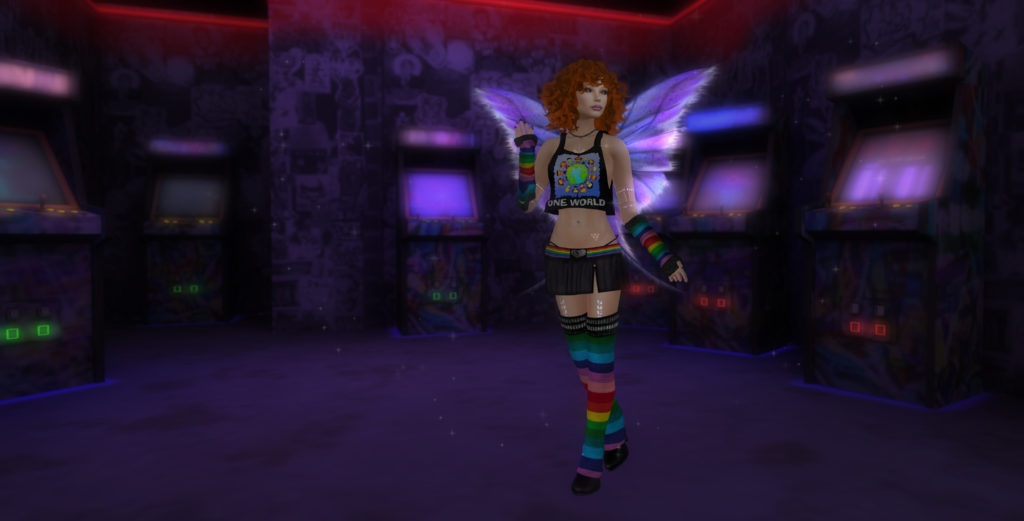 Happy Anniversary, Mamma Jaz!  Congratulations!
Mahalo!  A hui hou!