One more witch for this season?
Petite Mort brings us a wonderful little in-store hunt for my final witch of the season: each item in the hunt is part of the Gypsy Witch – hat, skirt, lace shawl, peasant top, and pentacle choker.  Three's still a little time before All Hallow's Eve!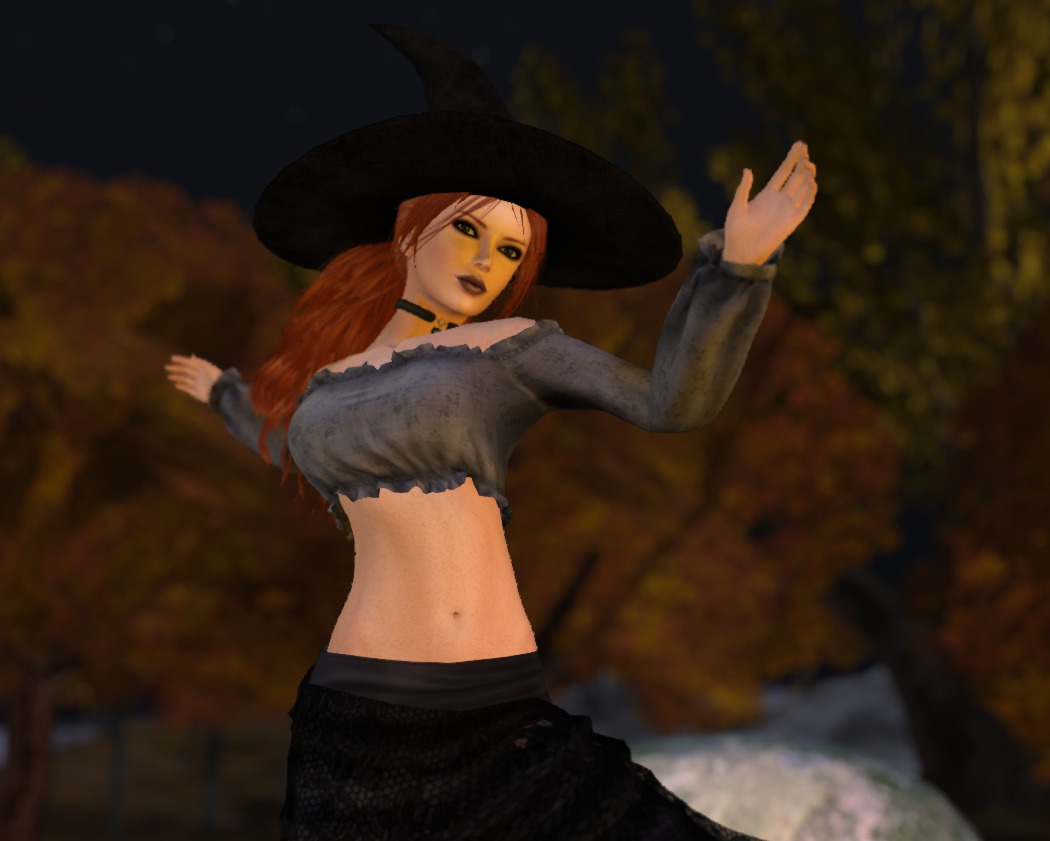 The Gypsy Witch features Petite Mort's flour sack peasant top, lace shawl, and gypsy skirt.  Each comes in the standard five sizes, plus Belleza, Maitreya, and Slink fitmesh!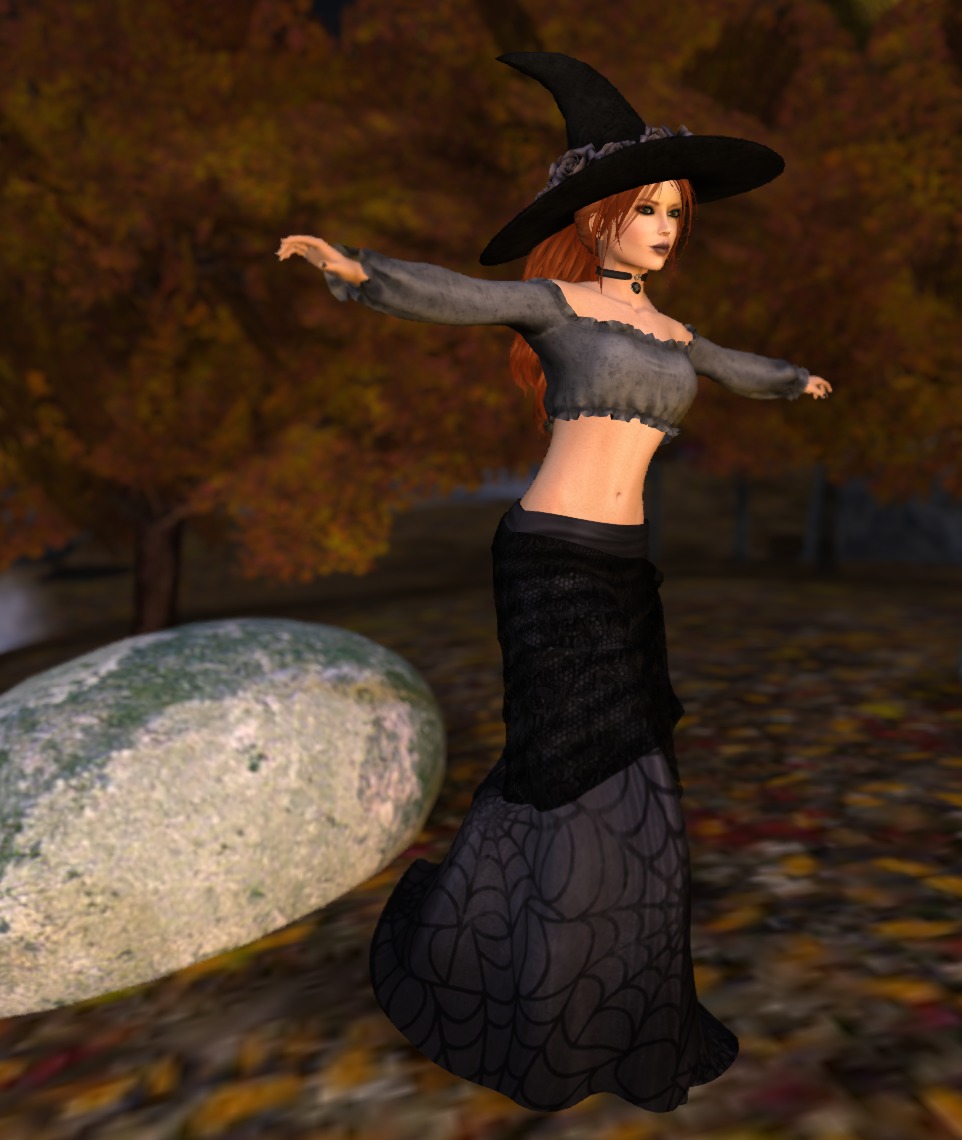 Setting the hat aside for a moment, Gypsy Witch makes for a wonderful slightly gothy outfit.  OMG I love Petite Mort's fitmesh!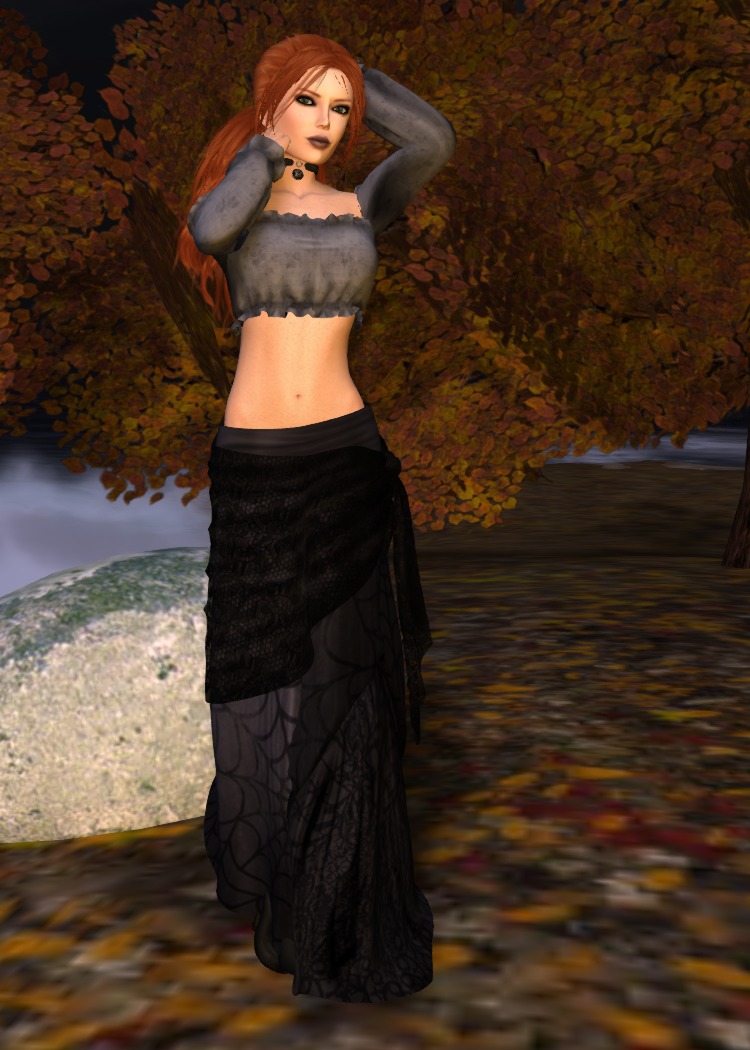 A little bit of a closeup on the choker.  The witch's hat can oversize a bit without looking out-of-sorts, but a little creative editing of a hairdo can always help, too.  🙂   I don't usually wear heavy eyeshadow or dark lippy, but it definitely works with this outfit, I think!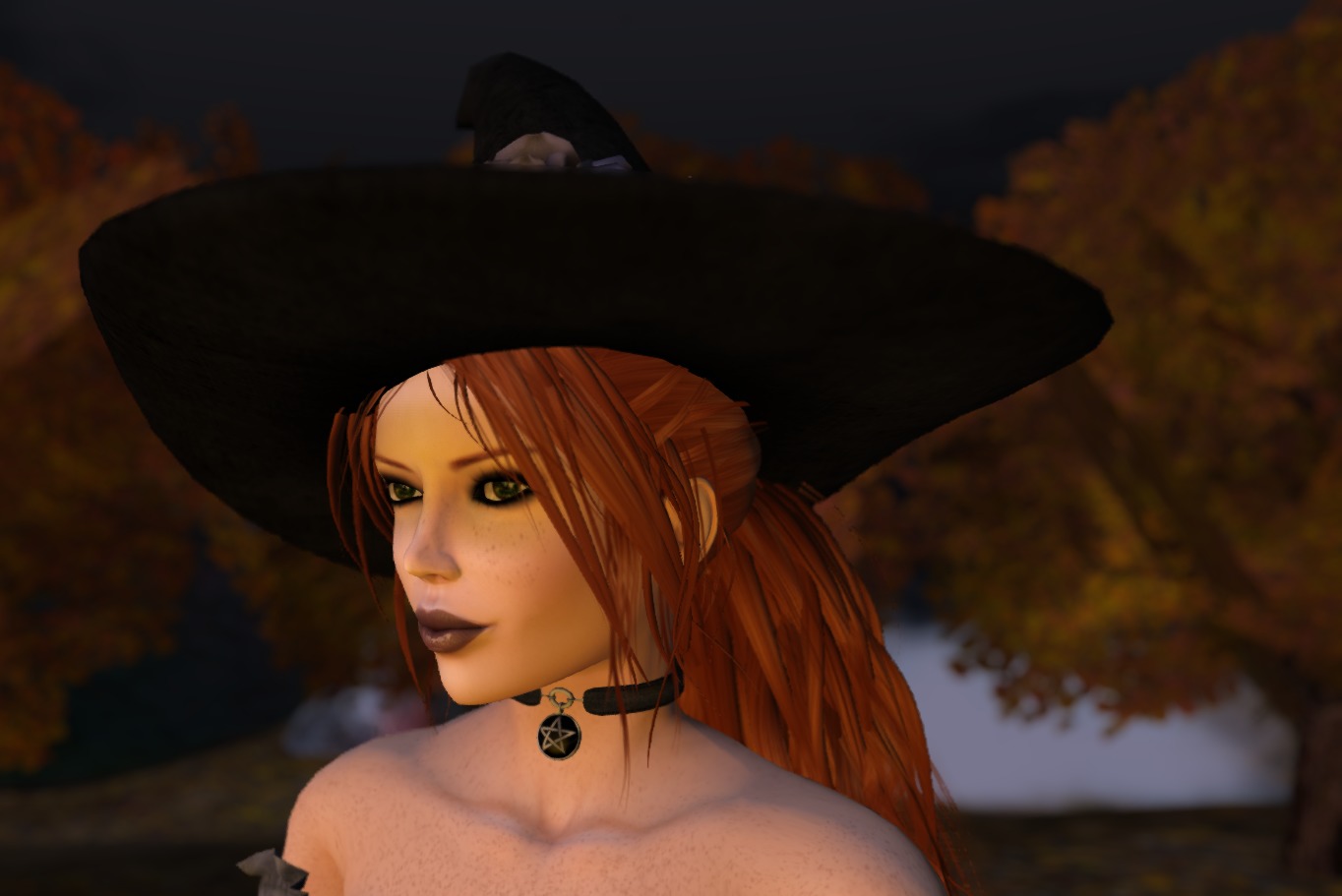 ProPose —  Group Gift September F1 pose
The worst part, to me, of the end of the Hallowe'en season?  Everyone always expects the costumes to be put away for another year.
Me, I'll always wear my inner witch… so don't be surprised if you see me in my pointy hat out-and-about in SL.
Mahalo!  A hui hou!