I'm just showing off this great top today.  I told you I'm a sucker for anything corset laced, and this top is no different!  If it hadn't been a hunt prize and I'd seen it in a shop, I probably would have said "Ohhh, must have!"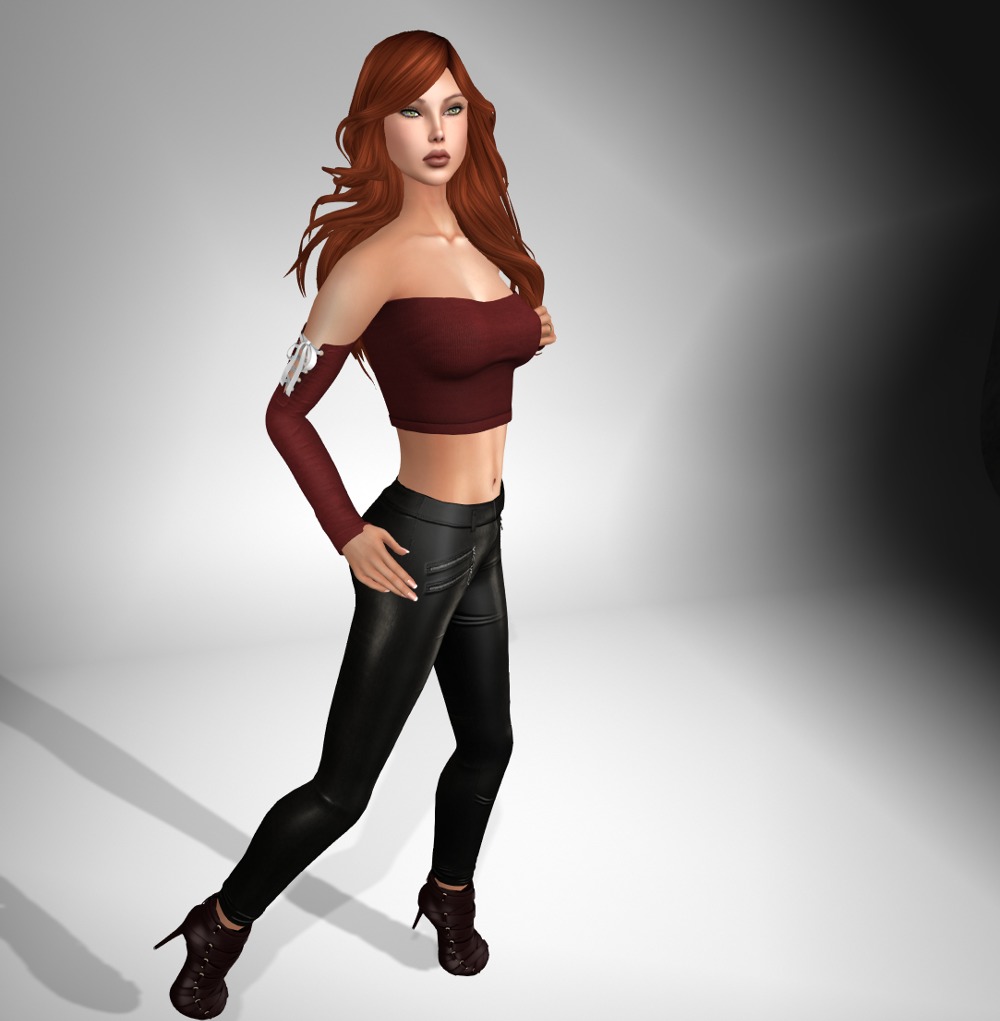 Here's a closeup of the lacing on the sleeves.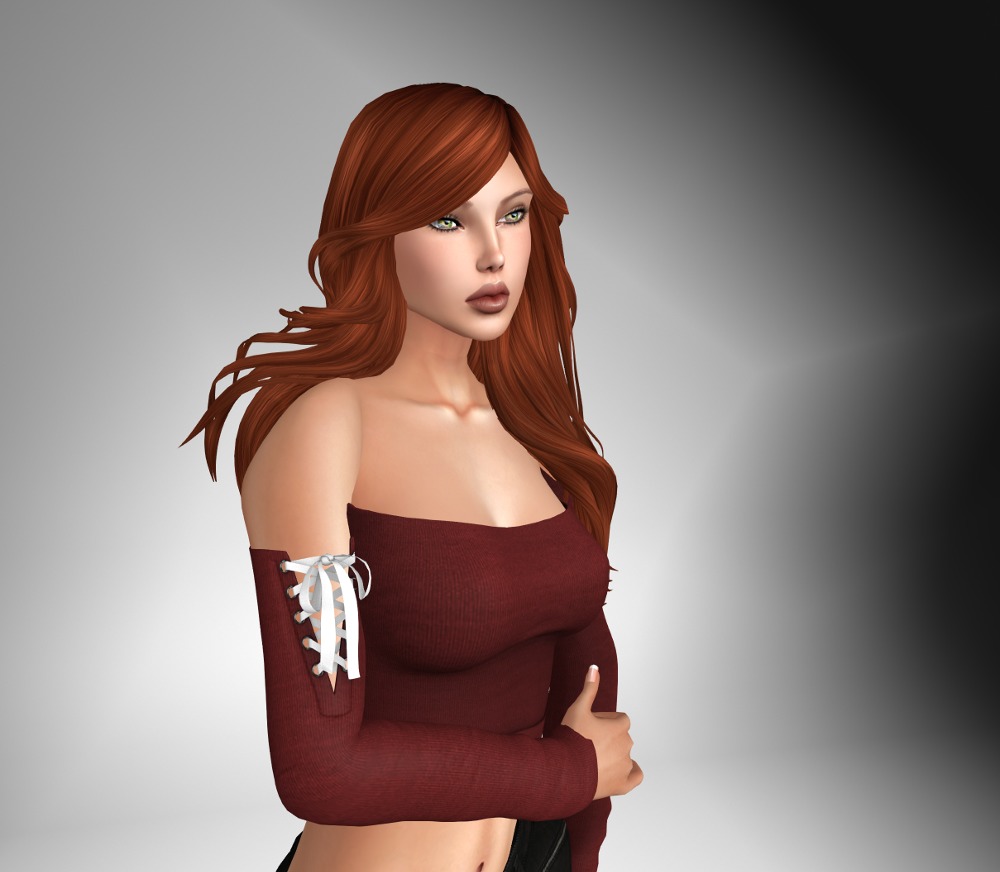 The top comes in fitmesh for Lara only, and includes a five color HUD to color the fabric and laces, and gold or silver metal options for the lace eyelets.