With Hunt for Your Inner Slut on at the moment, it's no surprise you get a few more posts of me in lingerie 🙂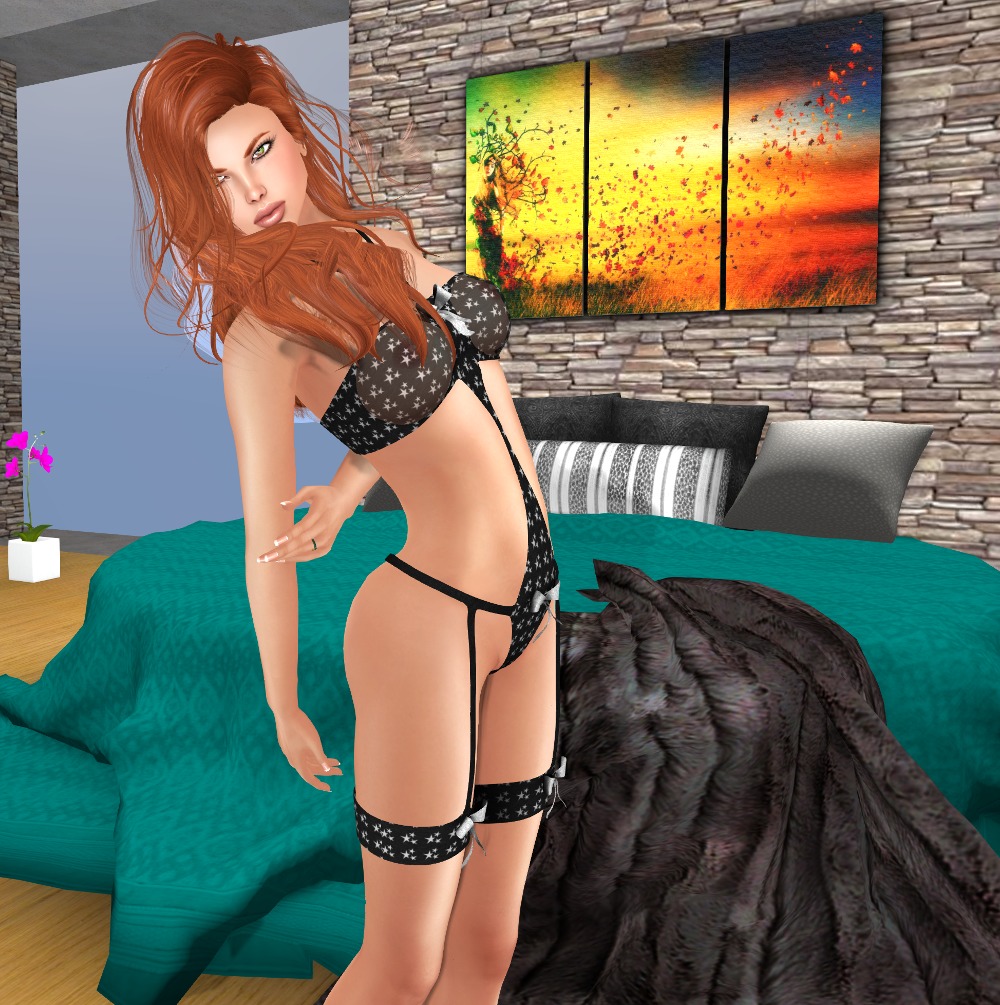 This set comes as one piece and in sizes for Lara, Freya, Isis, Venus, Hourglass, Physique, and TMP.  There are no classic sizes included.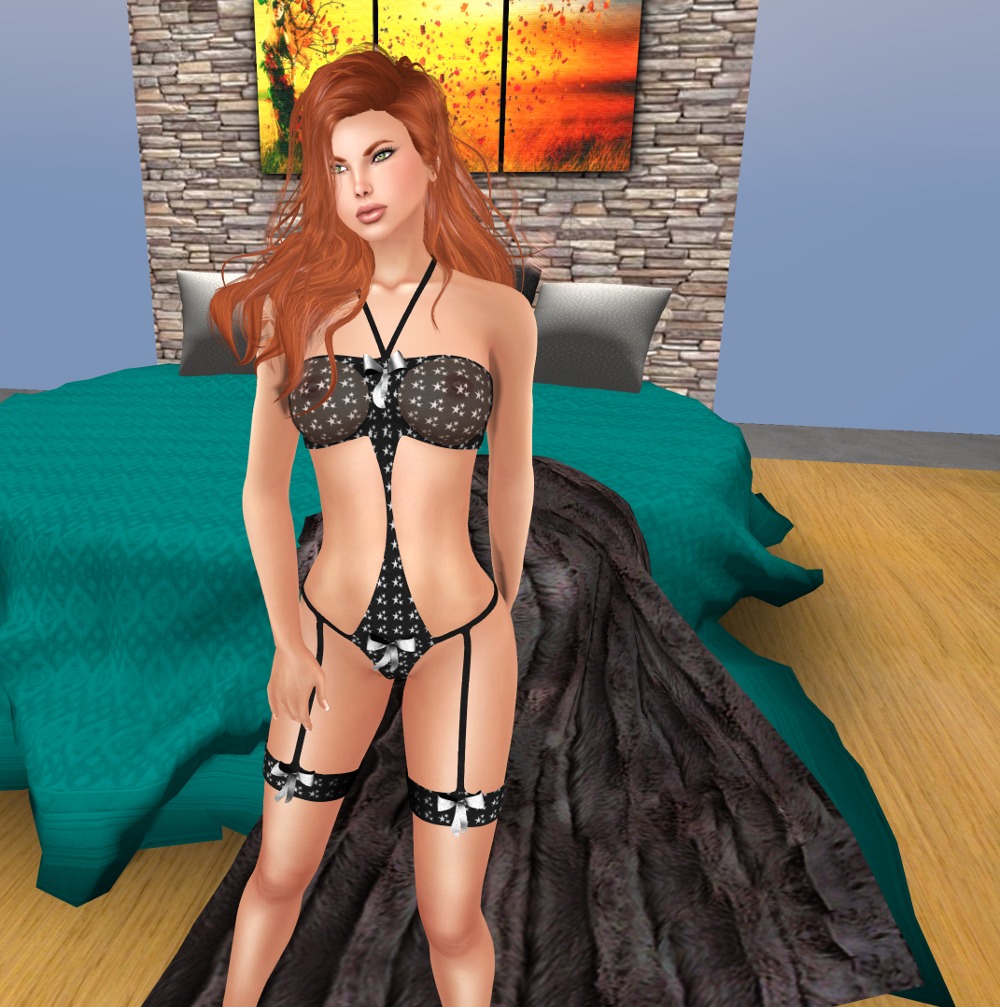 The bows are very cute (and I wish I was good enough with blender to pull something like this off!)
And also, I'm very excited to show off my new mesh face from GA.EG!  After months of looking and trying lots and lots of demos and adjusting sliders, I've finally found something that I'm happy with!  I'll do a follow-up post with how I got it to look like my system face, and include some before and after shots so you can see how close I got!