Okay, maybe that's a bit too clever — monstera deliciosa is the scientific name for the split-leaf philodendron, a beautiful tropical plant that can grow up to 10 metres across!  It features beautifully on this little dress from Seniha Originals!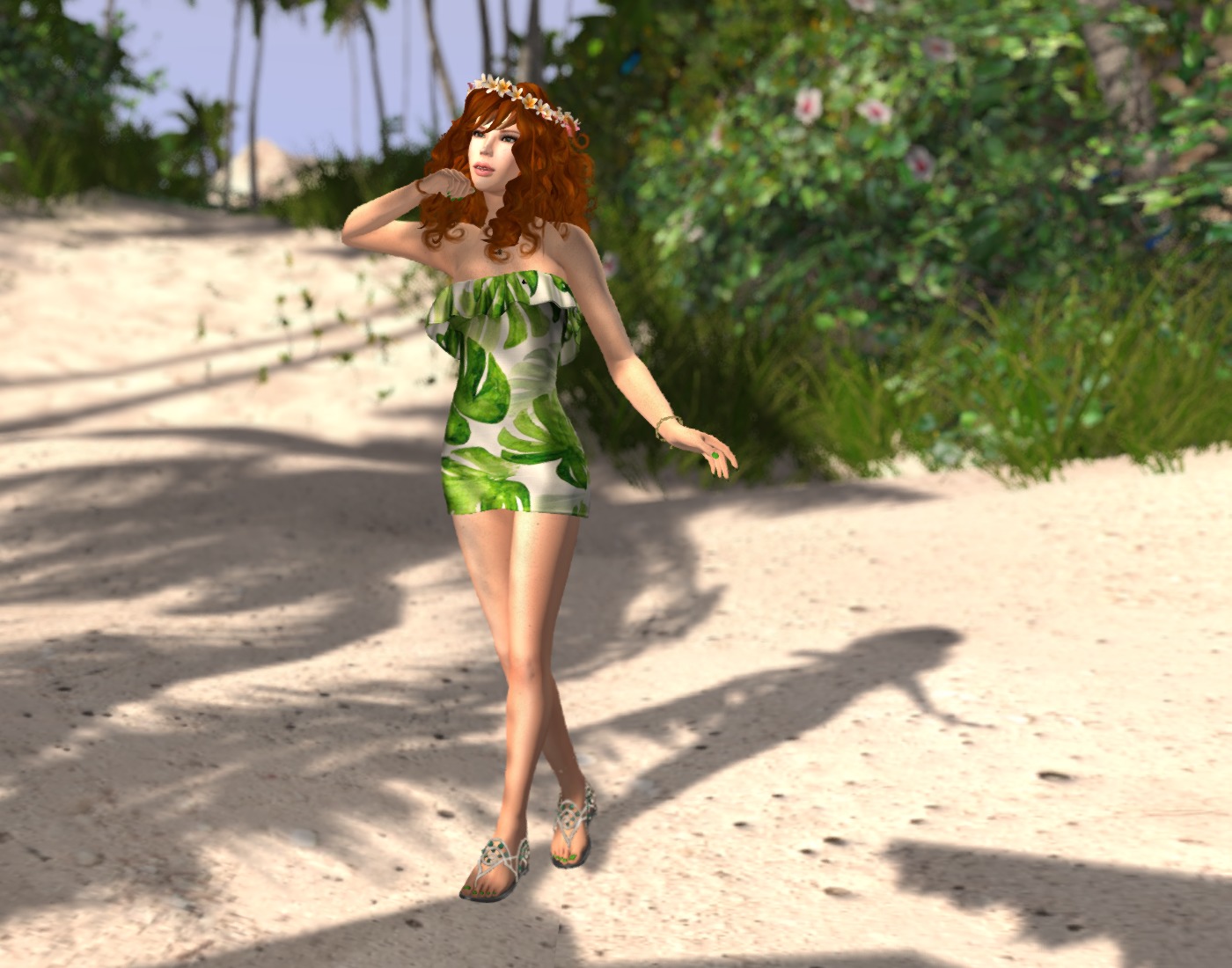 I'm not usually a huge fan of strapless/sleeveless, but this is just too pretty.  It comes in two patterns, a retro style and the tropical style that I'm wearing, and in fitmesh sizes for Maitreya Lara, both SLink bodies, and all three Belleza bodies!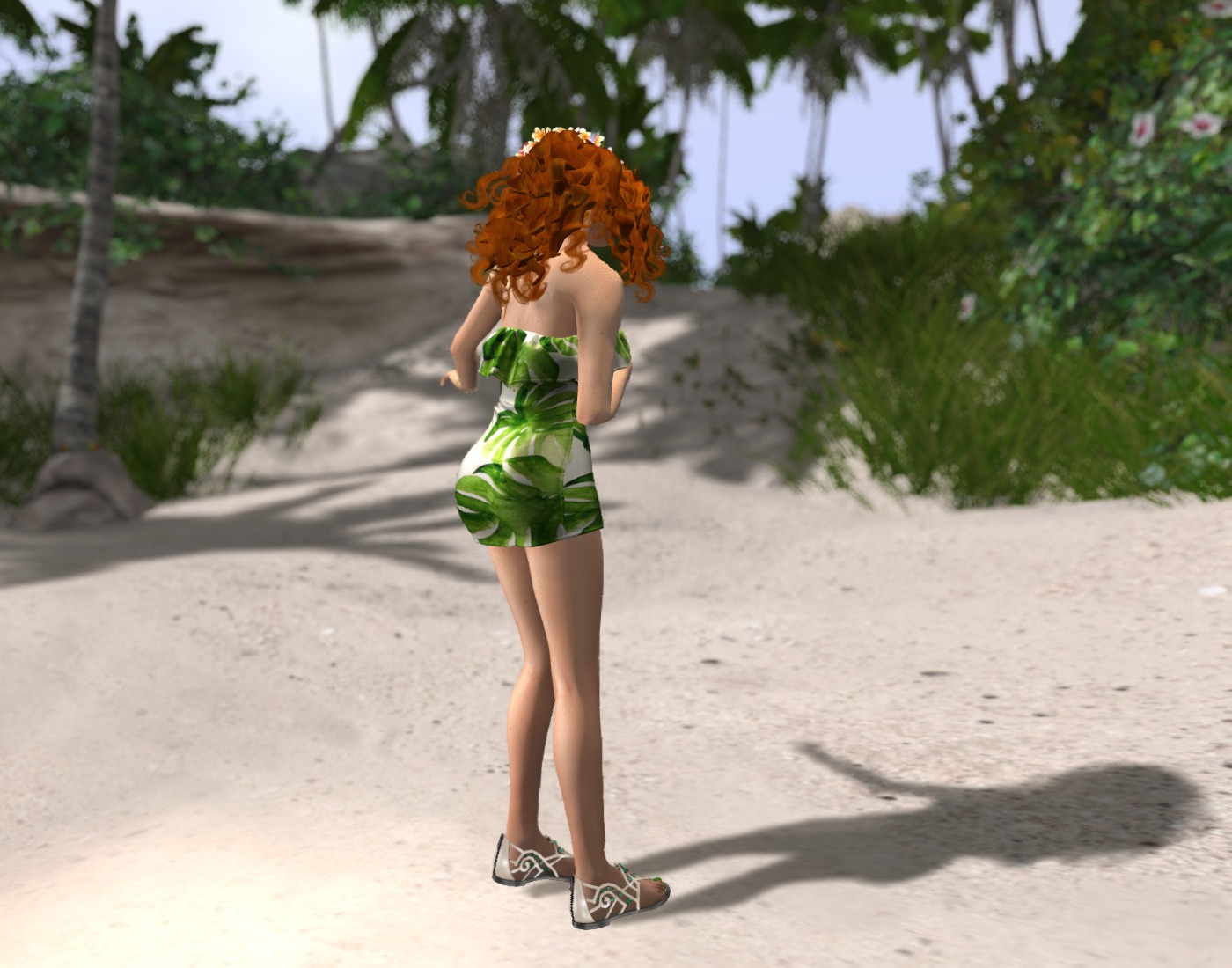 GLITTER — Advent Calendar gift pose
I'm a sucker for a good tropical print, but this one is easy to love.  I hope you're having a lovely summer!
Mahalo!  A hui hou!