Gia Aulder at Blonde Moments brings us a lovely sequined cocktail dress, suitable for a classy night out dancing.  The mesh gown comes in five sizes, and includes an optional matching panty (in standard layer and Lena and Maitreya appliers).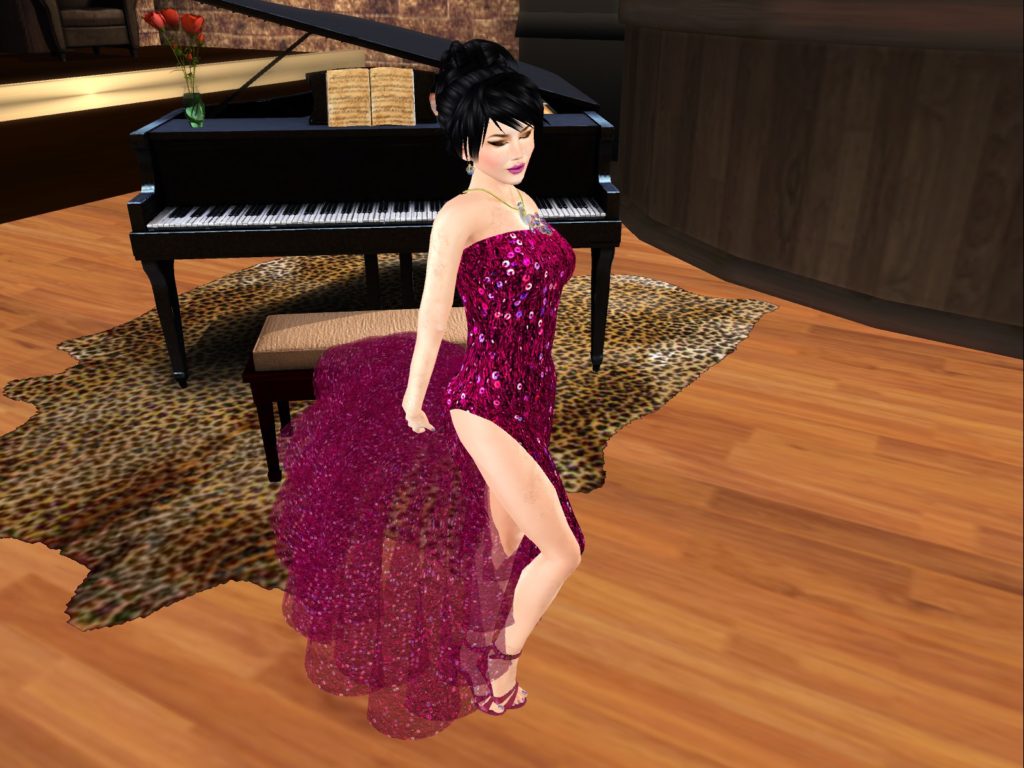 The gown is high-cut at the thigh, just perfect for dancing, and the prim bustle moves very nicely, giving just the right flair.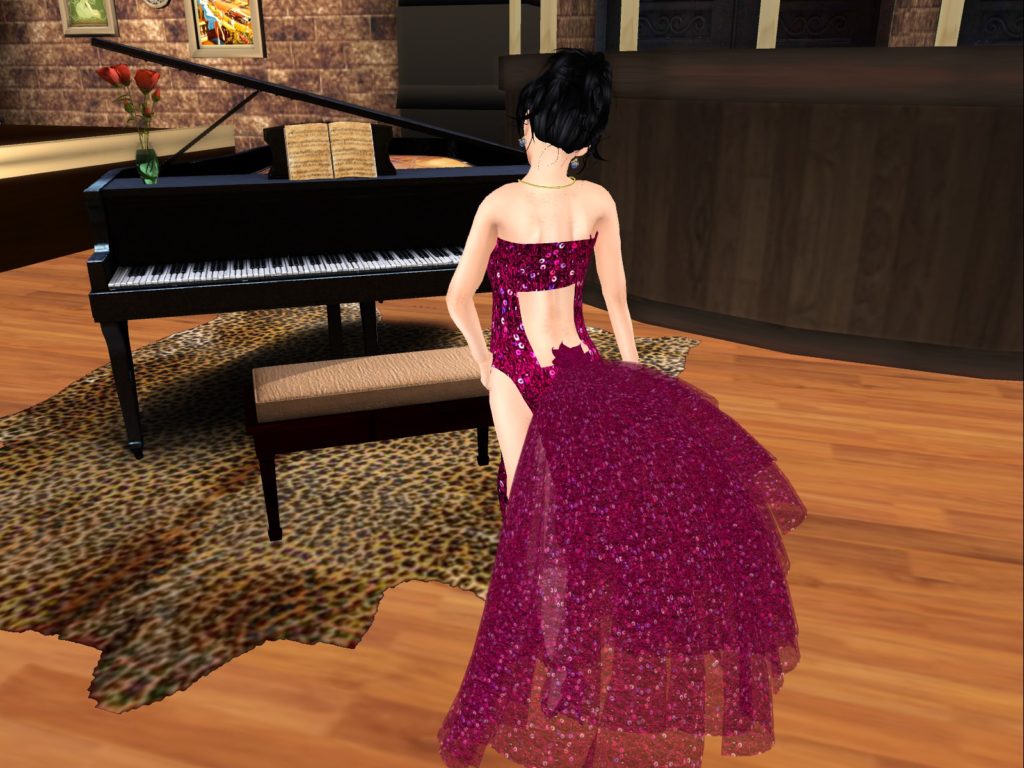 Gia includes a lovely pair of heels matched to the dress with this outfit.  Versions are included for Maitreya and Slink highs, which make me a bit too wobbly.  They're awfully lovely, though, and I'm tempted to go out and get some Slink High Feet just so I can wear them!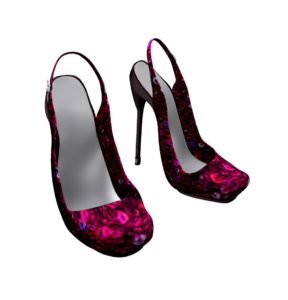 Blonde Moments currently has a moderately small store, but stocks some lovely outfits, with demos available for nearly all of the products.  Take a look and see what you think!
Hair: Amacci – Hair Adena ~ Black Coal
Eyes: Amacci – Zenith Eyes – Purple
Skin : Glam Affair Cleo Europa
Body: Slink Physique
Hands : Slink Hands Casual
Feet: Slink Feet Medium