From your silver-white winter, Solas from Blue Moon brings us a lovely dress for Spring!  Rebecka is an exclusive for the Fantasy Cream event, and is available only there until April 18!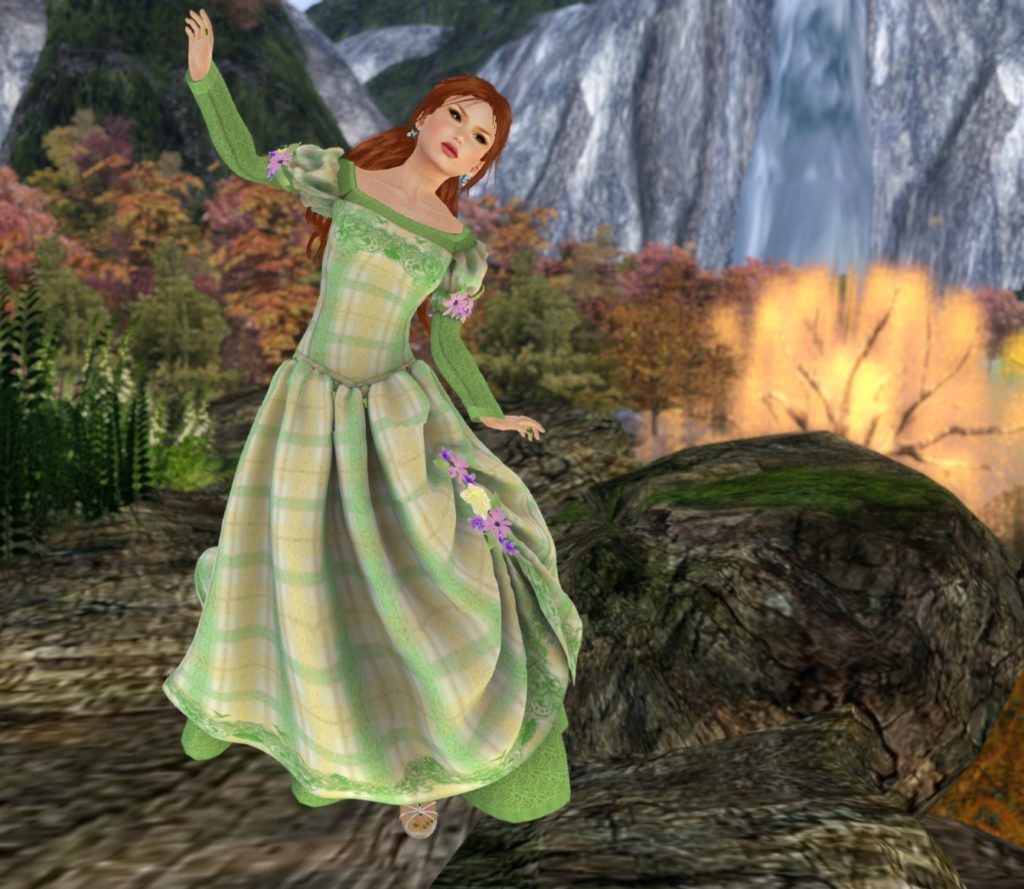 Rebecka comes in three different fitmeshes for Slink, Belleza/Maitreya, and for the Classic SL body.  There's a demo available, so please try that first!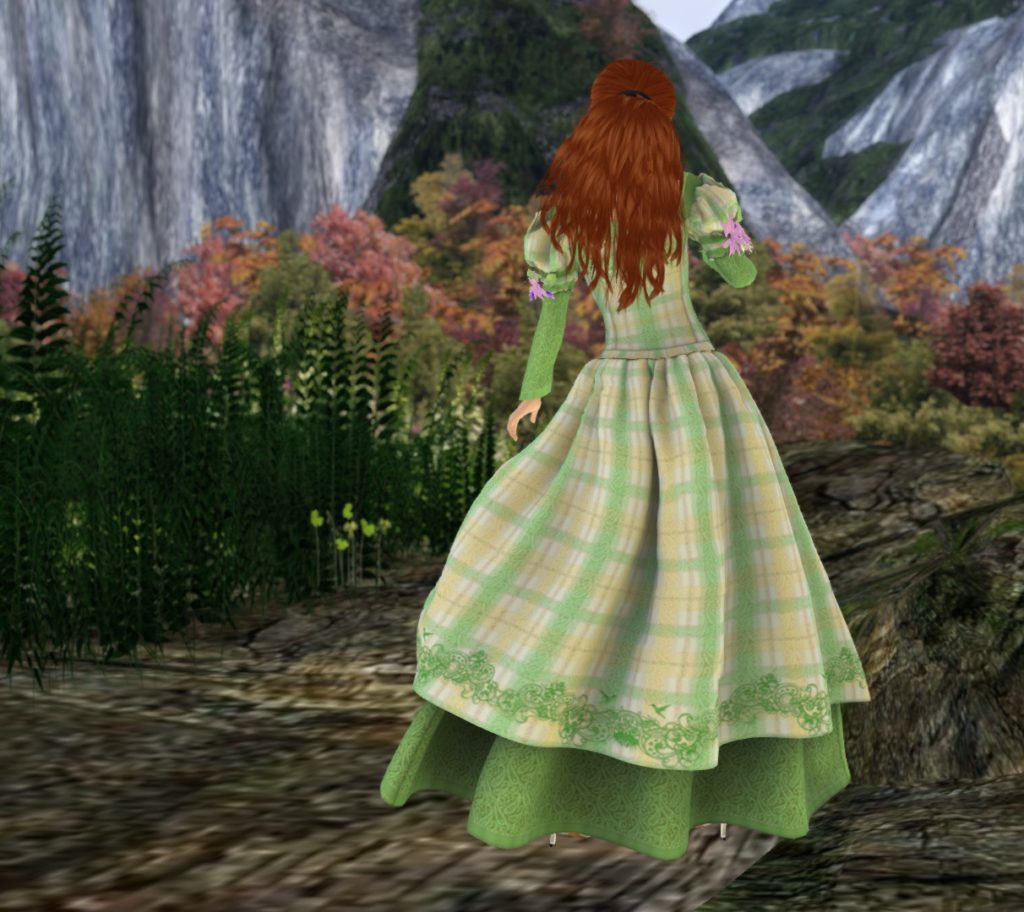 Solas has created three lovely colours for Rebecka – the green-and-yellow Leaf shown above, the blue and green Sky shown below, as well as a lovely pink-and-coral Petal.  I'll admit, I wasn't set to turn blond today, so you'll just have to stop by Fantasy Cream if you would like to see the pink!  But I feel so totally Dorothy in this lovely frock!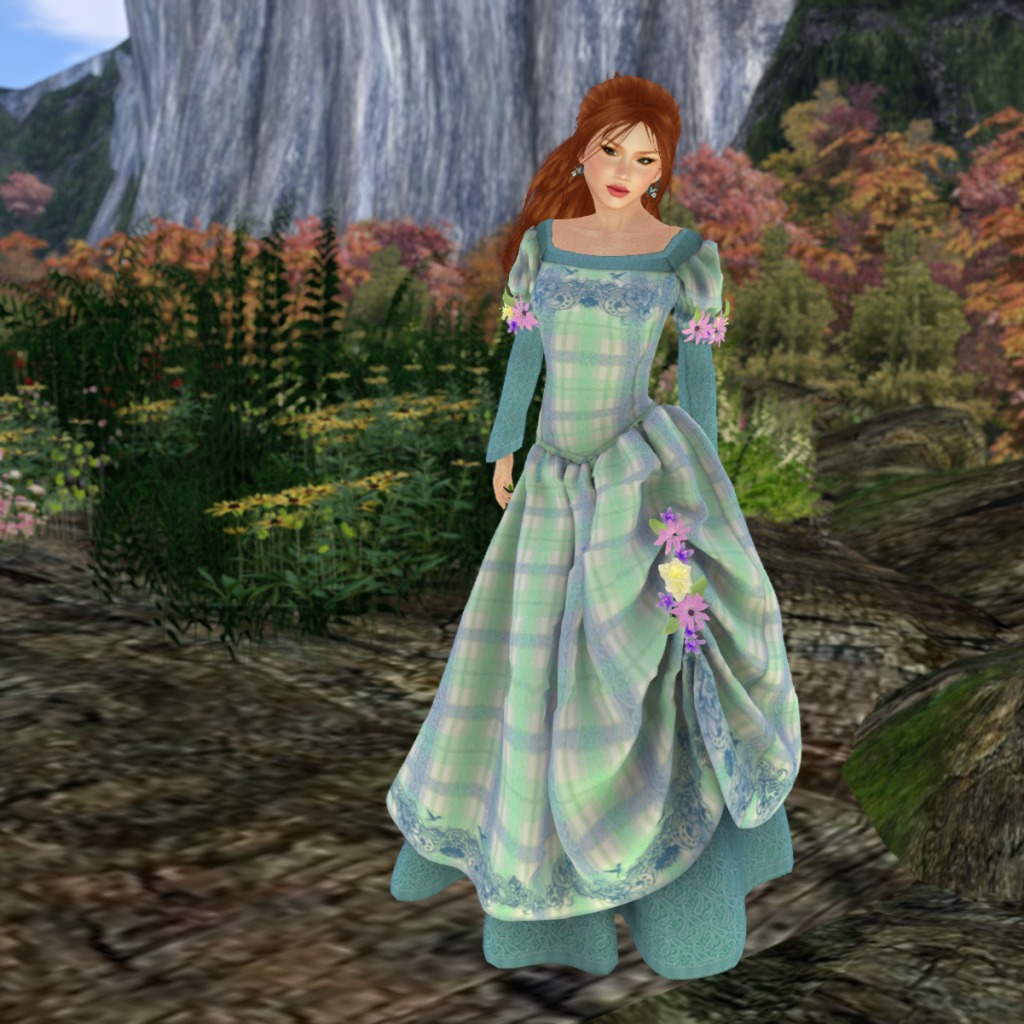 Please be sure to visit the Fantasy Cream hunt.  There's a lovely head wreath for Blue Moon's hunt gift,  and you can vote for your favourites and win some cool prizes!  It's definitely an event not to miss!
Aloha and mahalo, my friends!