It's lingerie day today!  Another prize from the Womenstuff Hunt, this sexy lingerie from Elle may be just the thing to wear to welcome home your special someone 🙂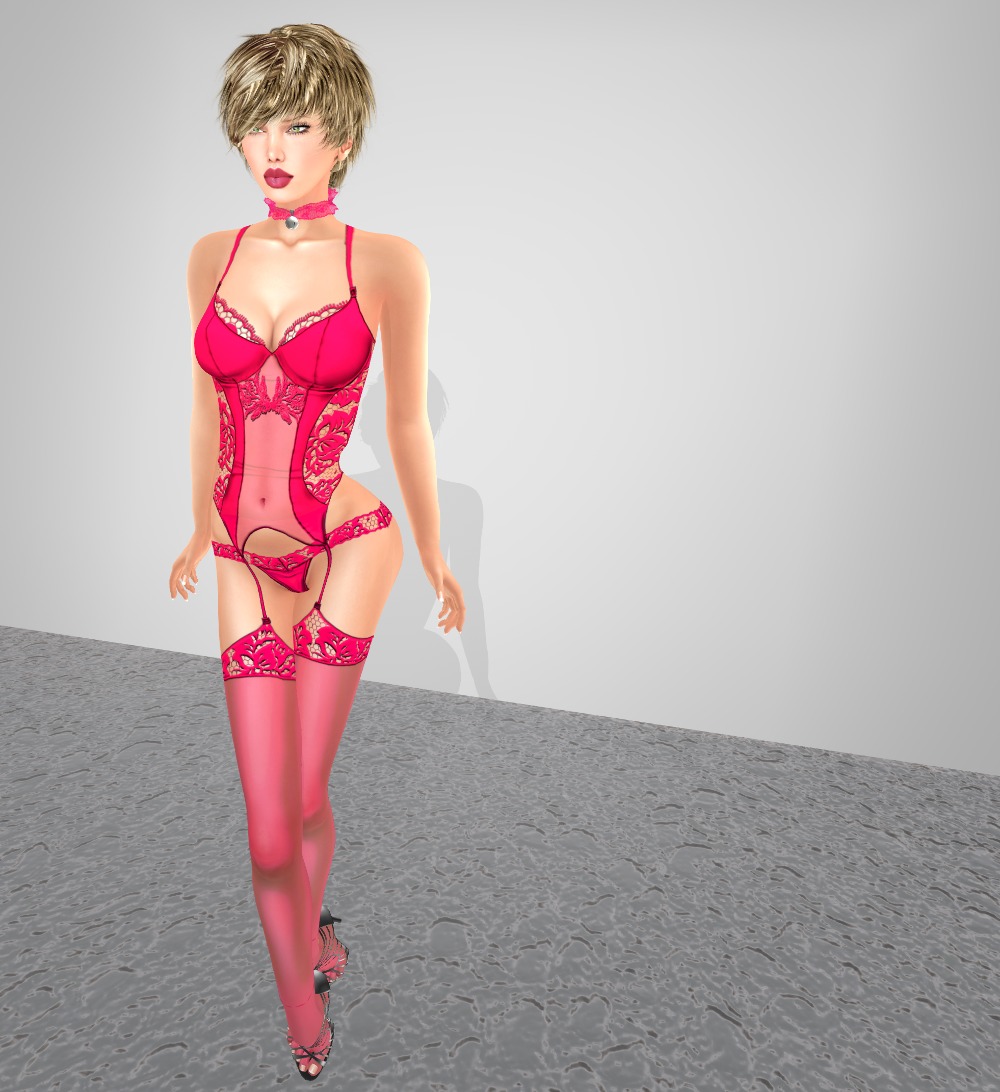 The hunt gift is in magenta, but it's also available in teal, red, white, black, purple, and sky blue.  It's system and comes with appliers for TMP, Omega, Slink, Maitreya, Belleza, and LolaTango.  Applier clothing can look wonderful if the designer takes care, and I think they've done a remarkable job with this lovely set!
And the choker with the little bell just makes it purrrfect!