We celebrated our first wedding anniversary last weekend, and our wonderful sisters at Eden put on a lovely party for us today!  A special thanks to our great friend Dana for DJing the event!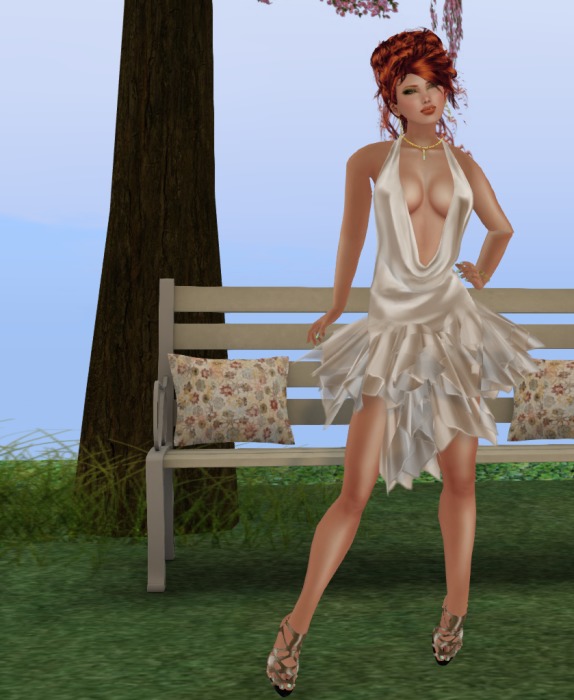 I thought I would let you know what I was wearing for a lovely few hours dancing with Aeon and all our guests.  The beautiful champagne colored dress is from Azul, who makes just the most amazing clothes.  My jewelry is from Beloved, one of my favorite designers in SL.  And hair is A&A, also a fav.
In the second picture, Aeon and I are wearing matching bracelets from JCNY and our ring, which was designed and made by my beautiful Aeon!