Net, like fishnet size, is hardly going to protect my modesty!  Oh well, I'm a professional, I can handle the exposure, pun intended 😉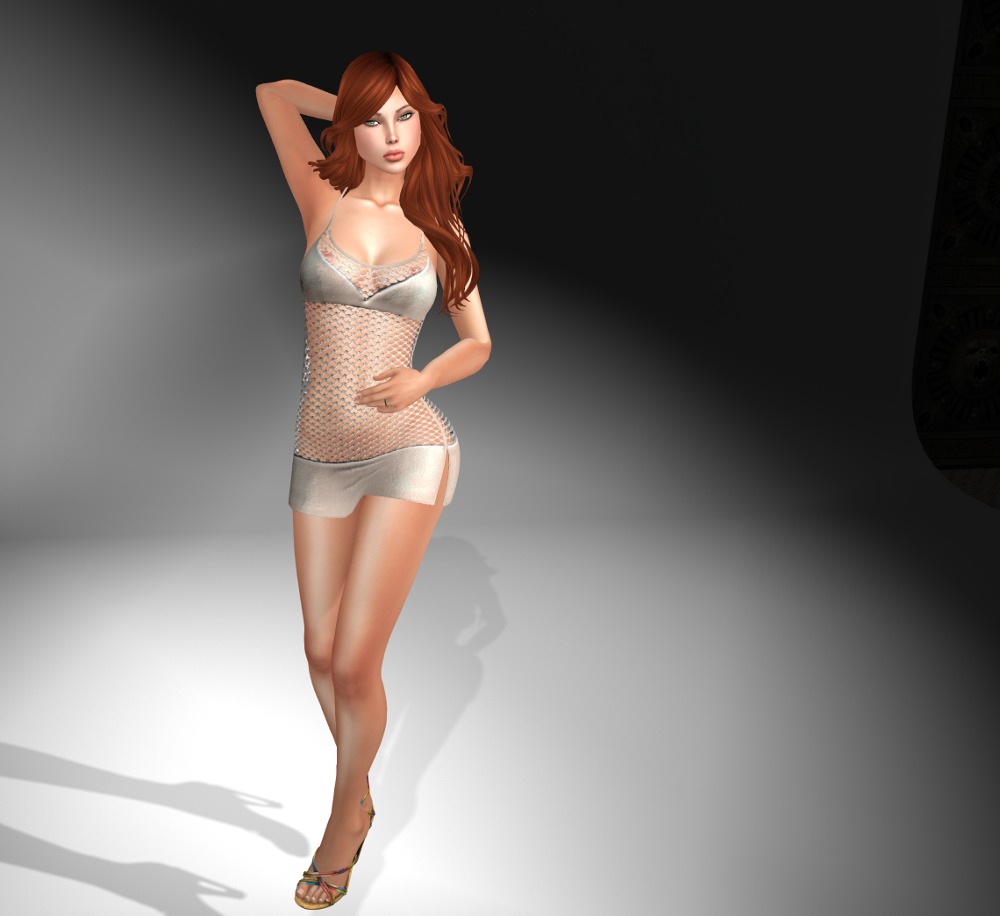 This mini dress is by Ghee, and the rigging is superb.  I didn't notice any clipping even in extreme poses, as given the nature of this dress, it would be really difficult to wear any alpha cuts with it at all.  As a matter of fact, there are sizes for classic avatars, and a note from Ghee as to why there is no alpha included for them.
Other than the classic sizes, there is the usual range of body specific fitmesh, including Lara, Freya, Isis, Venus, Hourglass, Physique, and TMP.
I might wear this to Eden, but I won't be walking around the streets in it 🙂