The mustard highlights on this pretty lace gown are just lovely!  No gowns have come my way for quite some time, and now I have two new ones in less than a week 🙂  It also gives me a wonderful opportunity to show off a new jewelry set from Beloved!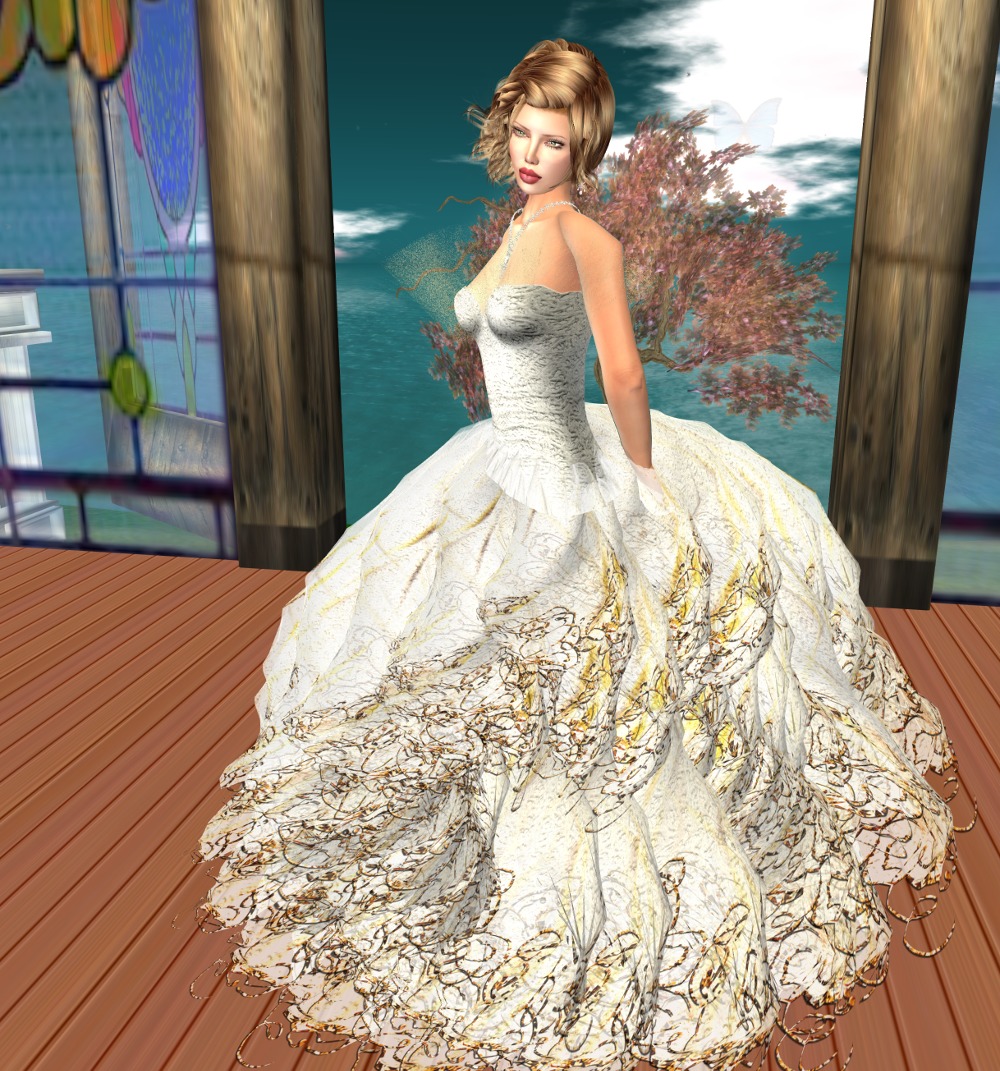 The gown is prim, with system layer pants and top that also come as Omega, Slink, EVE, and Maitreya appliers.  The gauzy upward ruffle is just lovely, and moves around nicely producing a gorgeous shimmery effect.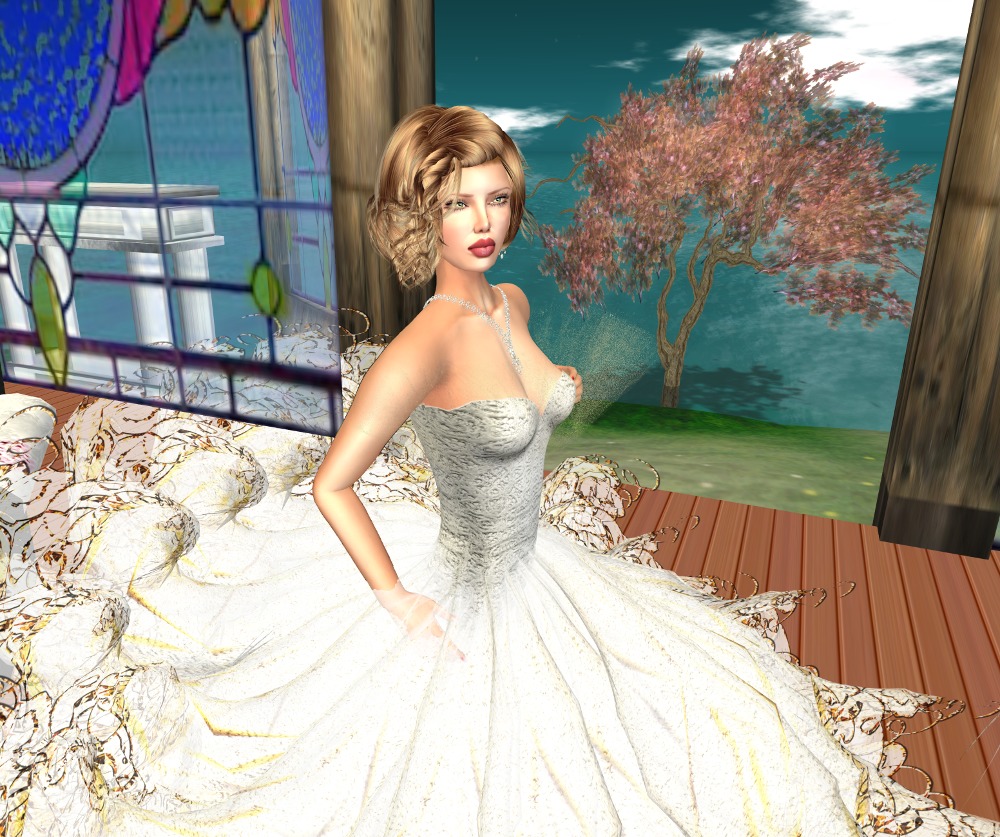 And oh my, Kimbra from Beloved is just amazing!  She keeps producing these wonderful pieces of jewelry that just make you go "Wow!"  As usual, this is fully texture changeable, so you can select the metals, gem, and accent gems to suit your outfit, and the set includes matching earrings.  If you do your shopping at the larger jewelry stores, do yourself a huge favour and go and visit her store for some astonishing pieces at some very reasonable prices!