When ice and flame get together, something is going to get steamy.  Dressed by Lexi is sending up risque sparks with Risque, group gift for the month of January!  Quick, there are only a few days left!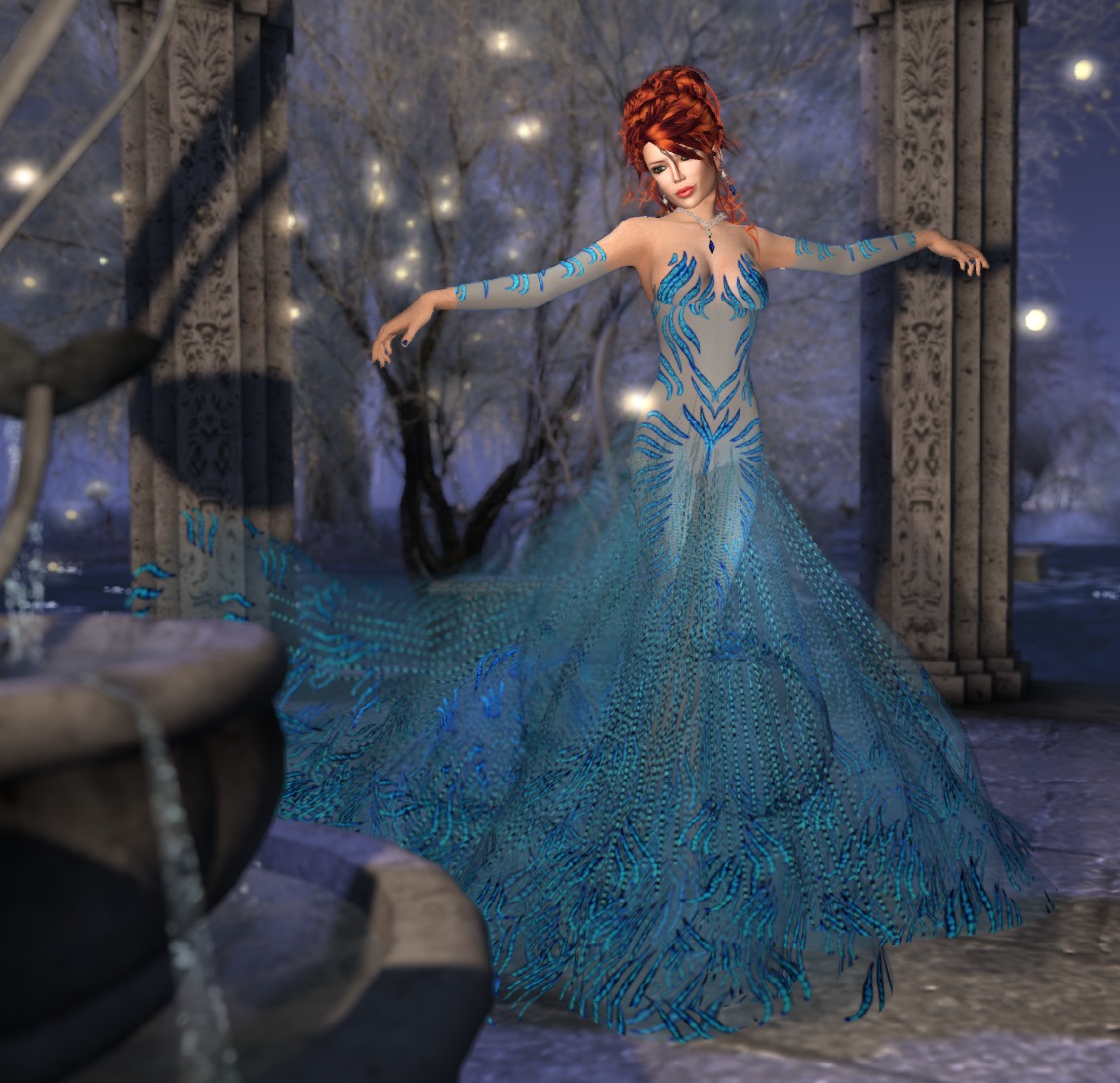 I decided to augment this with a lovely necklace from an older outfit by Lexi.  Tantalise features a colour-change HUD to match the dress, a necklace and earrings as well as arm cuffs.  The low pendent back of the necklace is perfect for Risque's low back.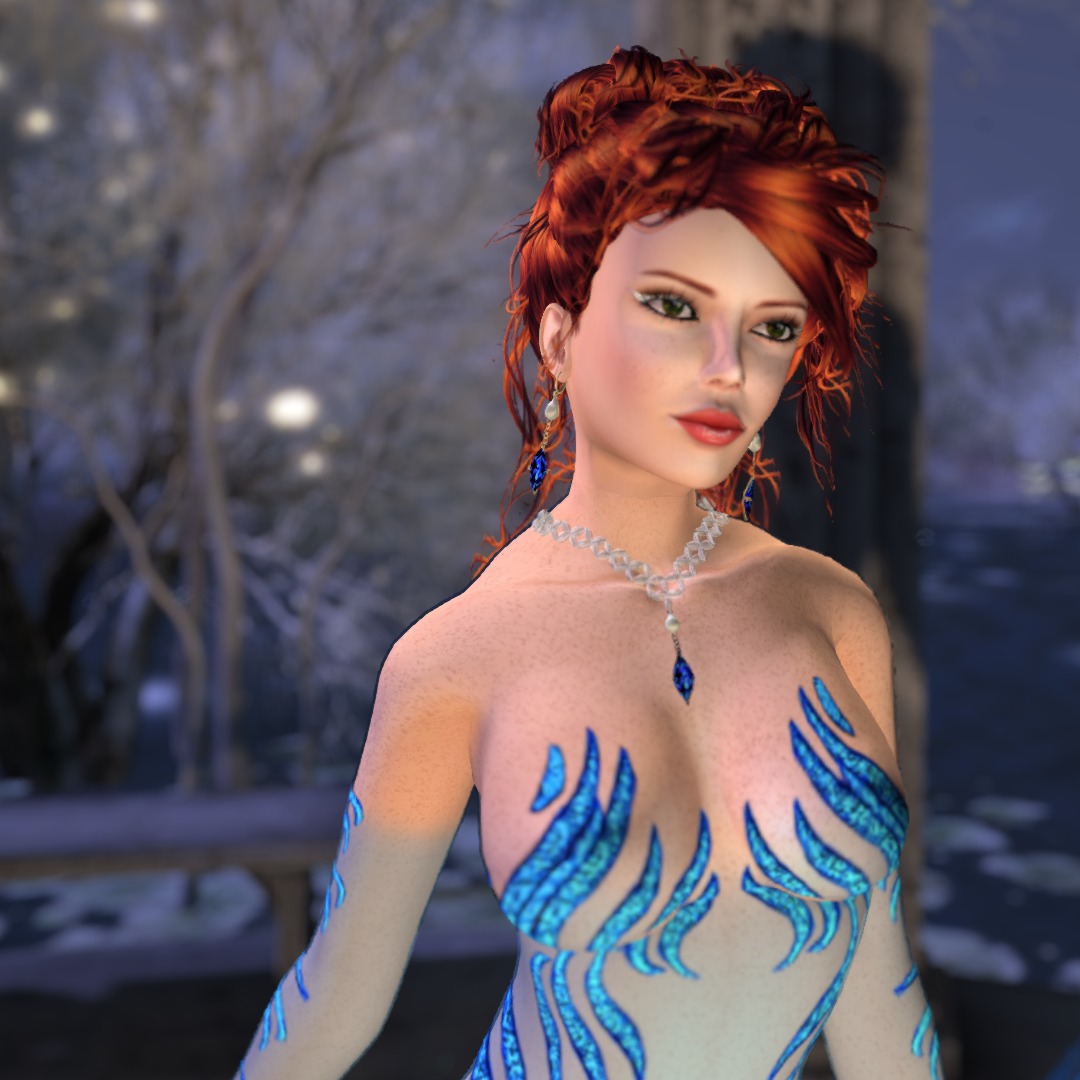 Risque is offered in Omega appliers and standard layers for that sexy painted-on look.  It features beautiful flexi skirting, giving the gown that beautiful swish that is absolutely glamorous at the ball.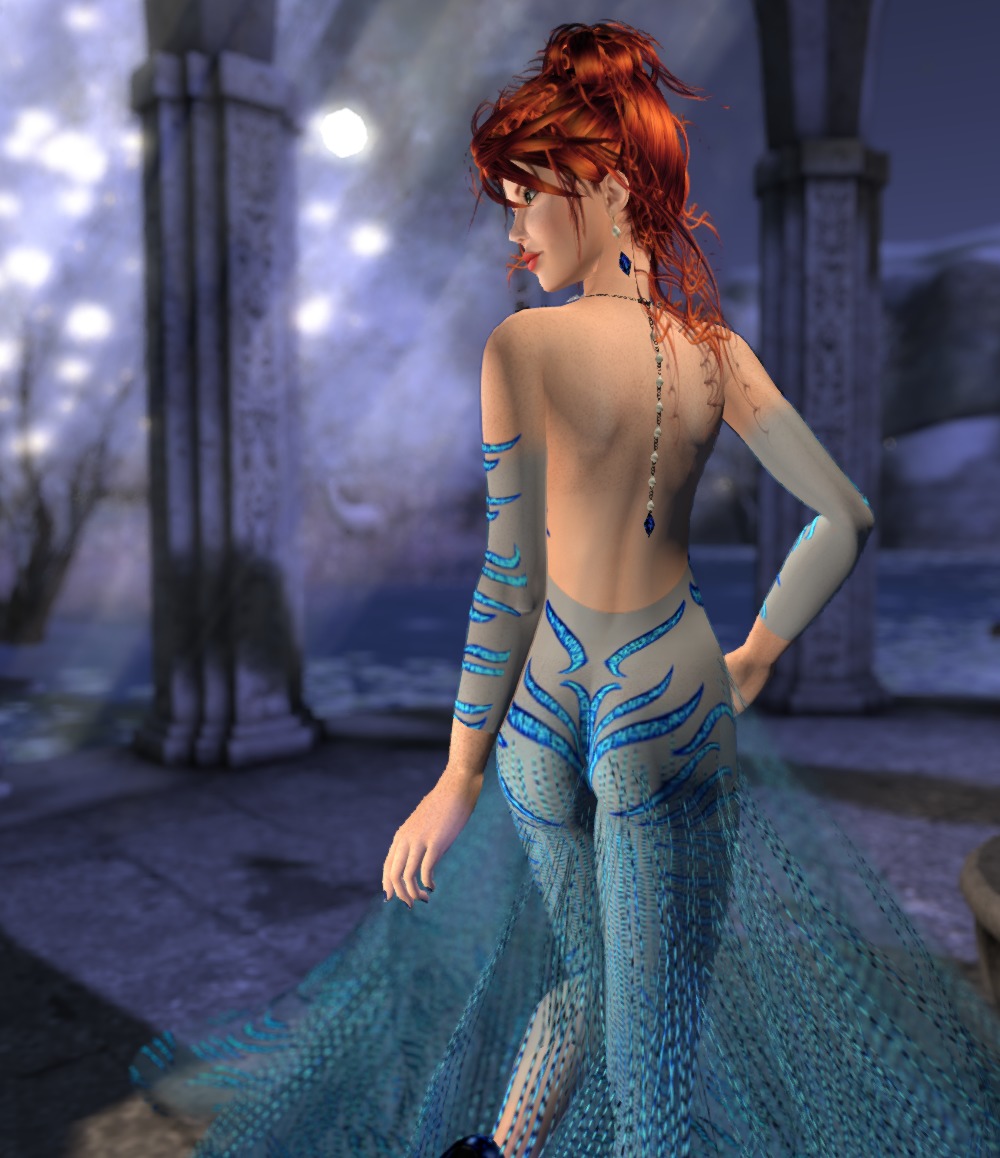 GLITTER — Back Pose (Pose Lover event gift)
Blue Flame is offered as a group gift, but there are four other colours plus jewelry and shoes for sale at reduced prices for the month!  Stop by Dressed by Lexi today!
Mahalo!  A hui hou!